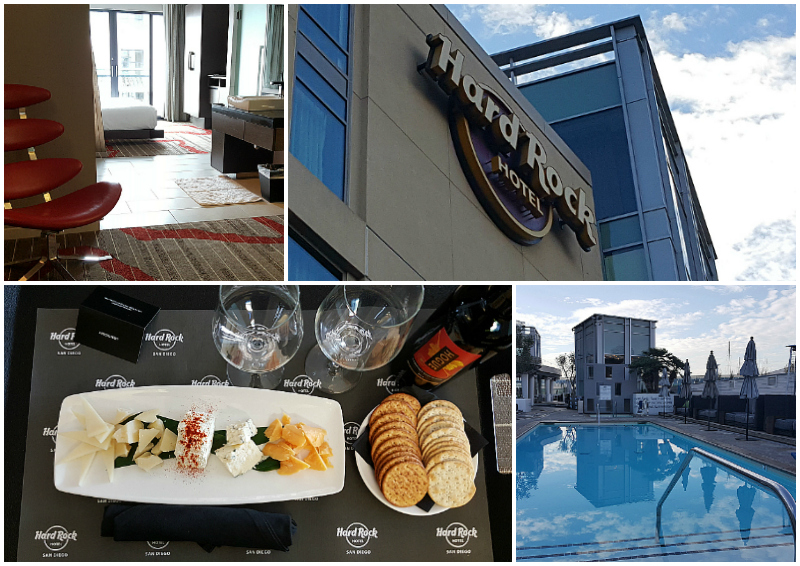 Hard Rock Hotel has a reputation for being a fun place to indulge and live like a rock star. It can be exactly that. However, I found that it was also the perfect spot for a luxurious solo getaway that did not involve any wild parties. I relaxed at the Rock Spa, ate fabulous food and thoroughly enjoyed myself. At Hard Rock, the type of vacation you have is up to you.
It was obvious as soon as I arrived that this was going to be a great getaway. Staff made me feel like rock star royalty throughout the hotel. The valet, check-in staff, housekeeping and every other employee I came across at the spa, restaurants, pool or just in the hallways went out of their way to make my stay a pleasure. I felt so pampered that I almost forgot I was traveling solo.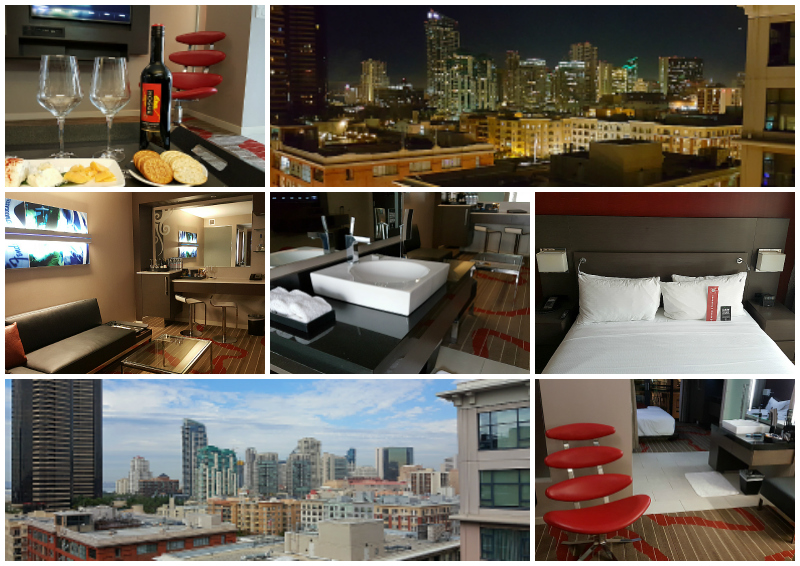 I had a king suite on the 11th floor (room 1152). The rooftop pool is accessed from the 4th floor and the Rock Spa and Gym are on the 3rd floor. If you want to be close to those activities, it would be convenient to choose one of those floors. I was happy to be on an upper floor. The downtown views were spectacular and I even got to watch fireworks from the room at night.
The suite is spacious and has an open floor plan that provides plenty of space for guests. The in room lounge area has plenty of seating, a bar with drinks and snacks and a flat screen TV. In the middle of the room is the sink with the lavatory on one side and a spacious shower with dual rain shower heads. Beyond that is the bedroom with an amazingly comfortable bed that made it really easy to get a good night's sleep.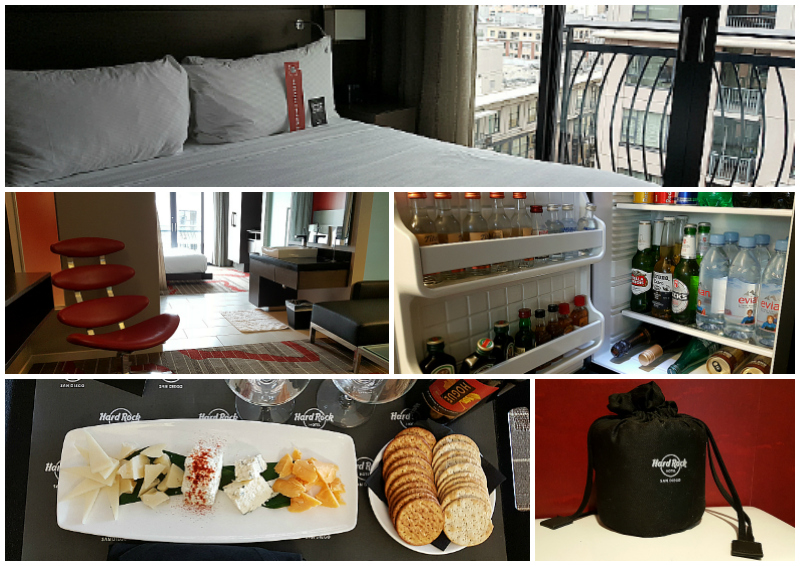 Packages and VIP amenities are available to customize your stay. You can order from their menu or have them create something unique just for you. I enjoyed wine, cheese and crackers in my in-room lounge.
Throughout the hotel, you'll find art, photographs, song lyrics and rock memorabilia. The main floor features US rockers and the 2nd floor features UK rockers. The pool area and guest floors have a mix. Wherever you are in the hotel, there is something interesting to see.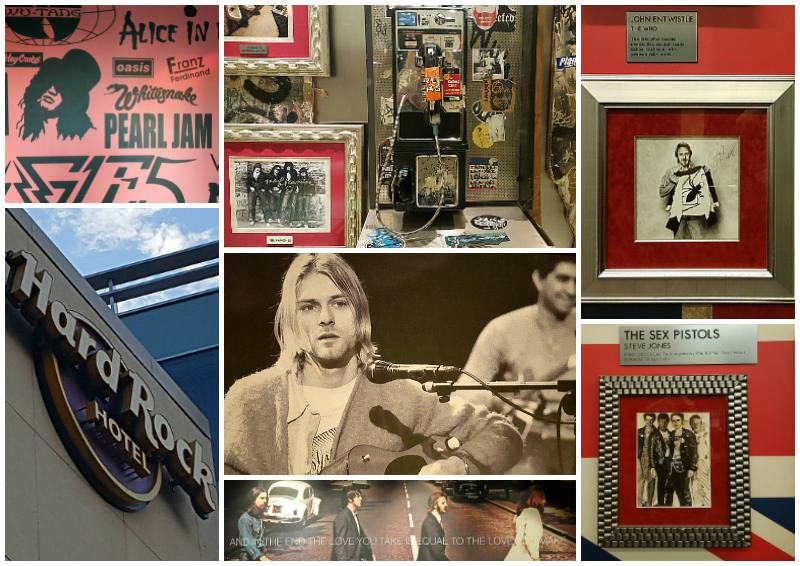 The Rock Spa offers a full range of spa treatments and I chose one that is unique to Hard Rock. With a Rhythm and Motion massage, the music is part of the experience, not just background sounds. I felt the vibrations from the music and the massage was coordinated with the sounds and patterns of the music. I get massages regularly and usually feel relaxed and ready to fall asleep afterwards. With this massage, I felt energized and empowered. It was a good feeling and a unique experience.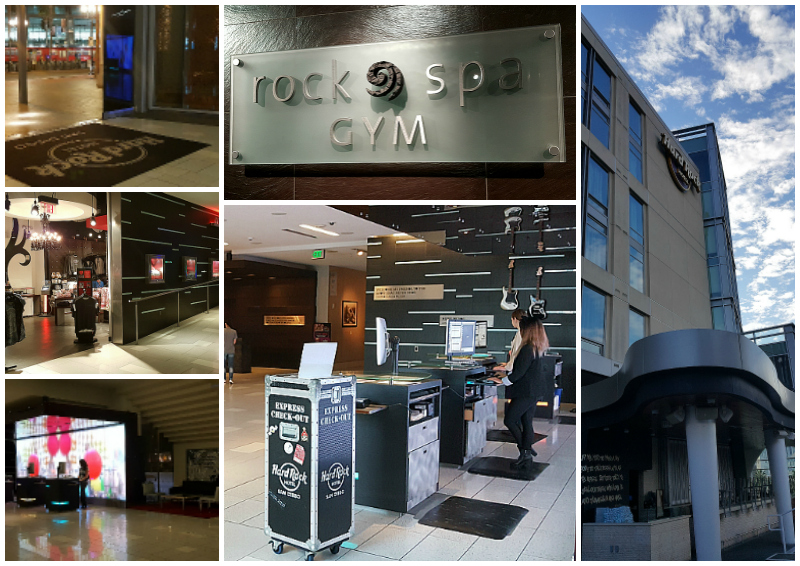 Float Rooftop Pool and Lounge are open day and night. I had the pool to myself when I was there early in the day. On weekends and warmer days, I would expect more of a crowd at the pool. Private cabanas with flat screen TVs can be reserved. At night hotel guests can enjoy the nightlife with VIP Access to Float.
Just off the main lobby of the hotel is Nobu (amazing Japanese food), 207 Bar and Rock Shop. A little further down the hall is Maryjane's for modern comfort food.
Before I arrived in San Diego, I had big plans for things I wanted to do and see while I was there. I was going to walk around the Gaslamp Quarter and request a free bike from the hotel to ride to the marina and Seaport Village. Once I arrived, I was having such a good time at the hotel that I decided not to leave.
My stay at the Hard Rock Hotel was fantastic. Everything about it was simply perfect.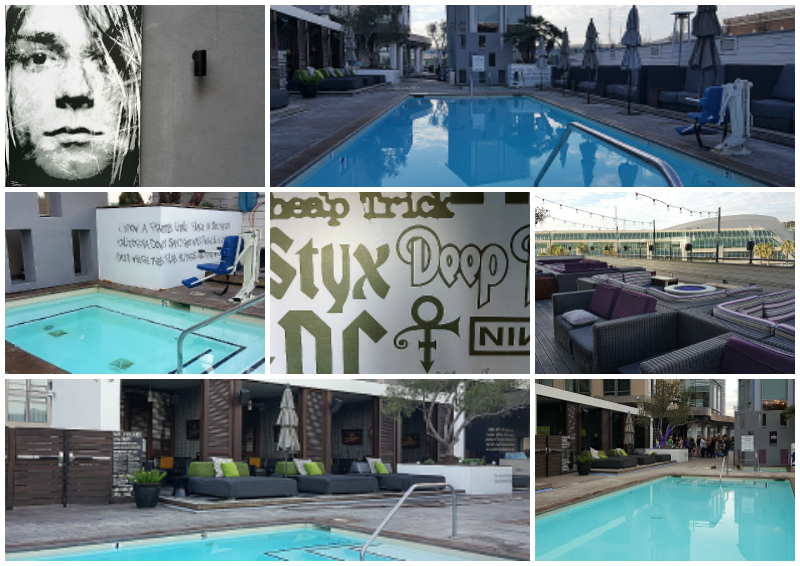 Hard Rock Hotel
Gaslamp Quarter
207 Fifth Avenue
San Diego, CA 92101