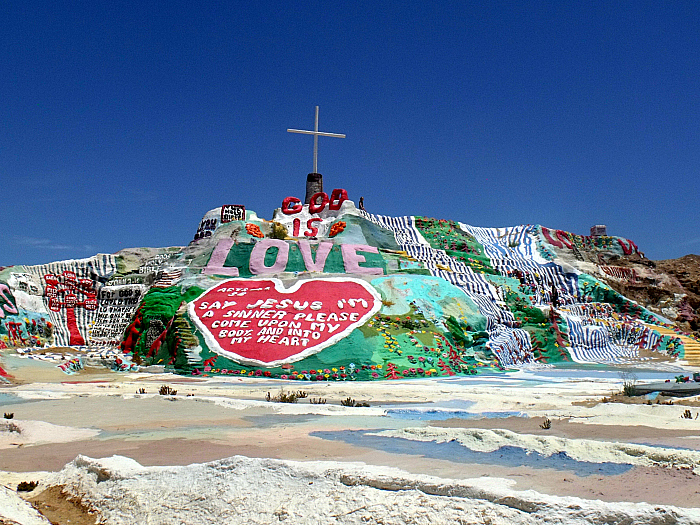 Salvation Mountain is art in progress. It was started over 30 years ago by Leonard Knight. He passed away in 2014, so the Mountain is currently being maintained by volunteers. We met a very nice man who answered questions and then encouraged us to explore and enjoy the mountain on our own.
The mountain is made from straw, adobe clay and paint. It looks like a collision of religion and Dr. Seuss. There are brightly colored Bible verses, quotes and whimsical flowers. You can climb up the outside of the main mountain and you can go inside rooms in the other areas. It's definitely one of a kind!
The art is not yet complete and probably never will be. There is plenty of space for the installation to grow for another 30 years and beyond.
Donations of paint and cash are accepted, but not required. They also offer free drinking water for those who need it.