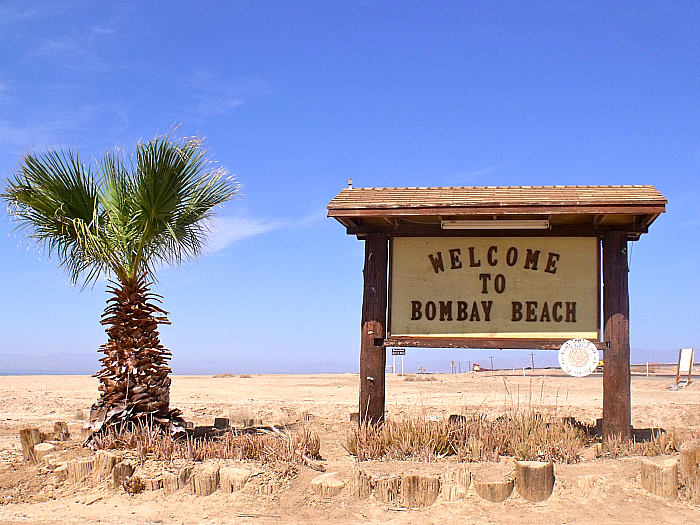 Bombay Beach is on the eastern edge of the Salton Sea. At 223 feet below sea level, it is the lowest city in the US. The population is around 300.
If you didn't know better, you might think that this sounds like a great place to sunbathe or play in the water. However, since this beach is on the Salton Sea, that is not the case. It is beautiful, but you won't want to go for a swim.
The whole area has a post-apocalyptic feel. It's beautiful, but everywhere you look there is destruction, evidence that this used to be very different.
Some homes have been reclaimed by nature, buried in silt. Others have been vandalized.
While the blue water looks inviting, this isn't a beach where people can swim or even walk barefoot.
It is, however, a great place to stop,see what's there and think about bigger issues.