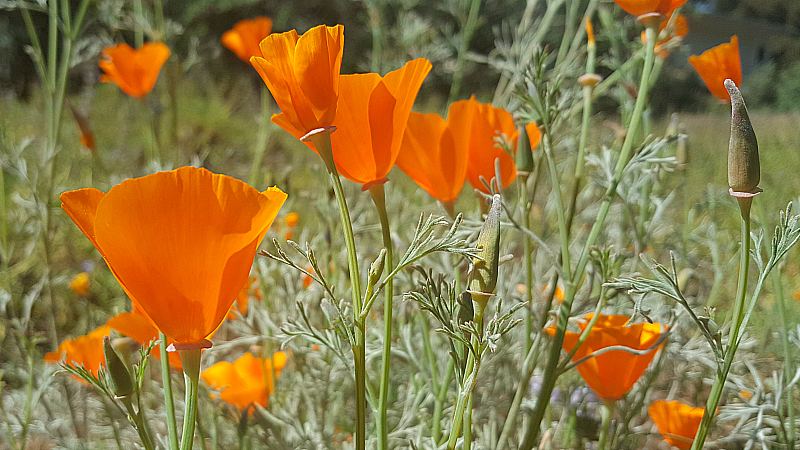 Do you have a favorite season? Spring is mine. I love the green, the colorful flowers and the weather that is warming up, but not too hot. This year has been especially nice in California with the super bloom of wildflowers blanketing the mountains and hillsides. I enjoy seeing the large patches of color. It's also nice to get up close to the blooms.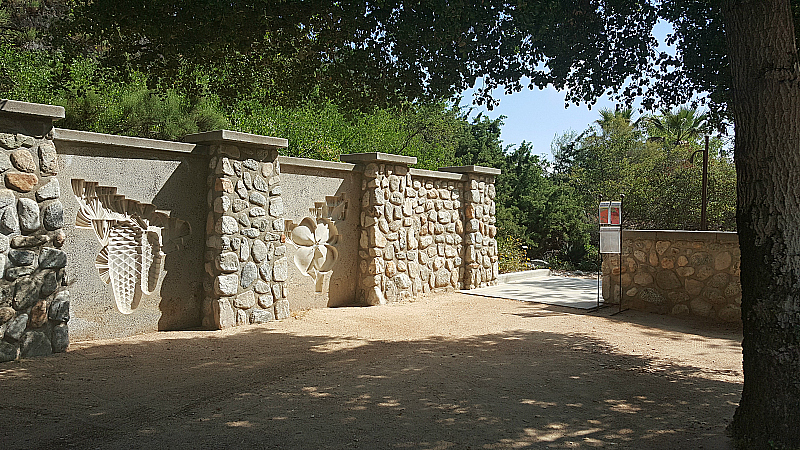 The Rancho Santa Ana Botanic Garden in Claremont was the perfect spot to enjoy a day outdoors and see a variety of native wildflowers.
The non-profit garden is privately funded. It's open daily for people to wander on their own. They also have a variety of tours, classes, activities and special events throughout the year. Parking is free in a shady lot.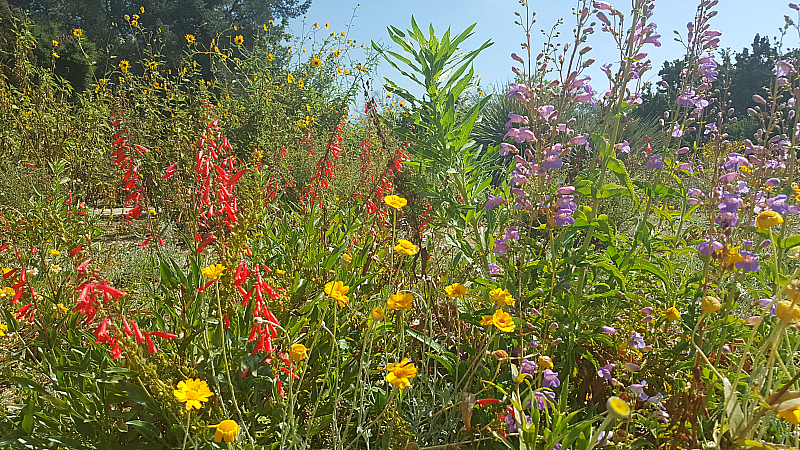 The 86 acre garden is located in the foothills at the edge of Claremont. The walkways are clearly marked and in good condition. You'll want to wear good walking shoes as you'll get some exercise as you are exploring the different areas. Maps are available at the admission kiosk at the entrance.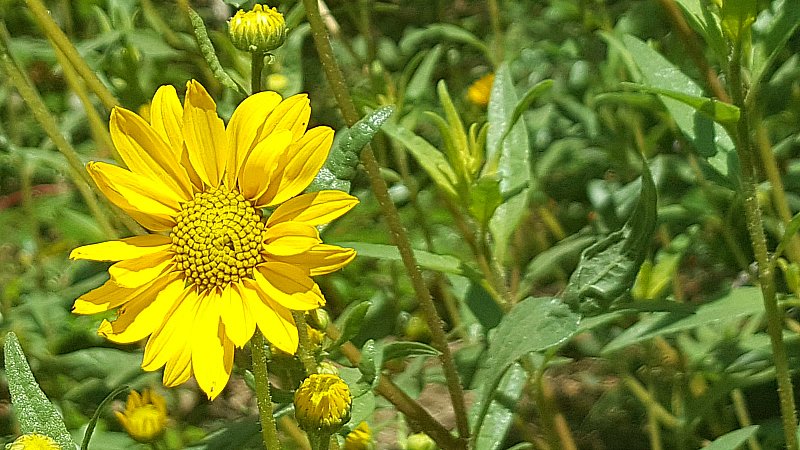 I was especially interested in the native wildflowers and spent most of my time on the Indian Hill Mesa. This flat area at the top of the hill is filled with a beautiful variety of flowers with yellow, red, lilac and orange blooms. I was happy that my visit was timed right to see plenty of California Poppies. It was great to see so many different flowers blooming in a compact area. They were lovely!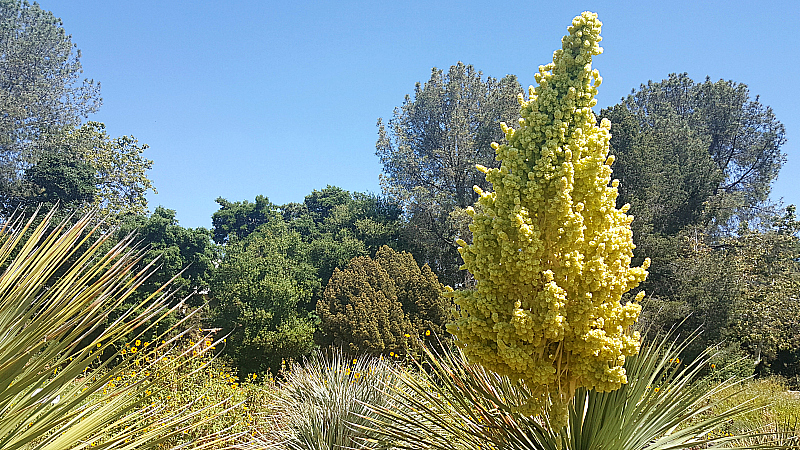 It was bright and sunny the day I visited. Along the pathways are benches where visitors can relax in the shade and soak it all in. It's made to be enjoyable for visitors of all ages and abilities.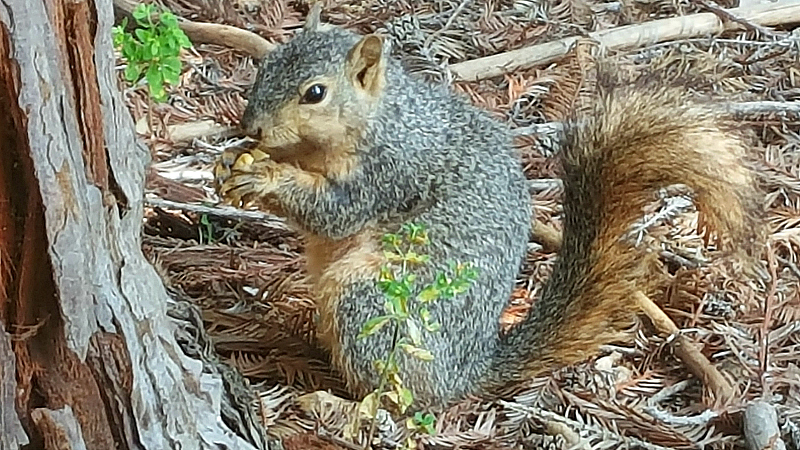 In addition to the native plants, I also came across some native wildlife. There were plenty of birds and butterflies enjoying the garden. The squirrels, lizards and bunnies were very relaxed and seemed to know how to pose for pictures.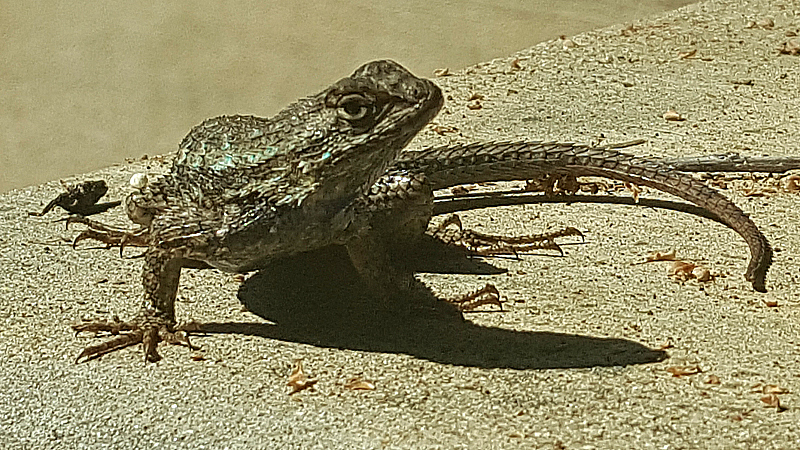 Admission prices are very reasonable. The full price adult admission is just $9. Seniors, students and children pay less. If you live nearby, I'd recommend a membership so you can get perks and visit multiple times throughout the year.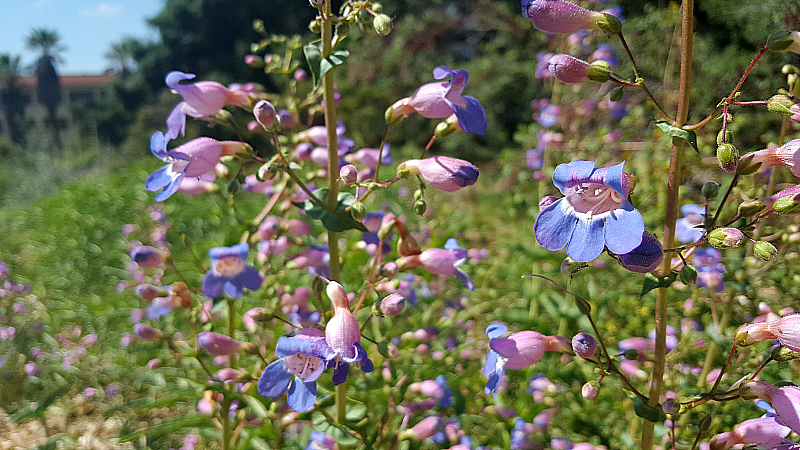 I had a great time wandering around the beautiful Rancho Santa Ana Botanic Garden. It's a great place to set aside your worries and recharge!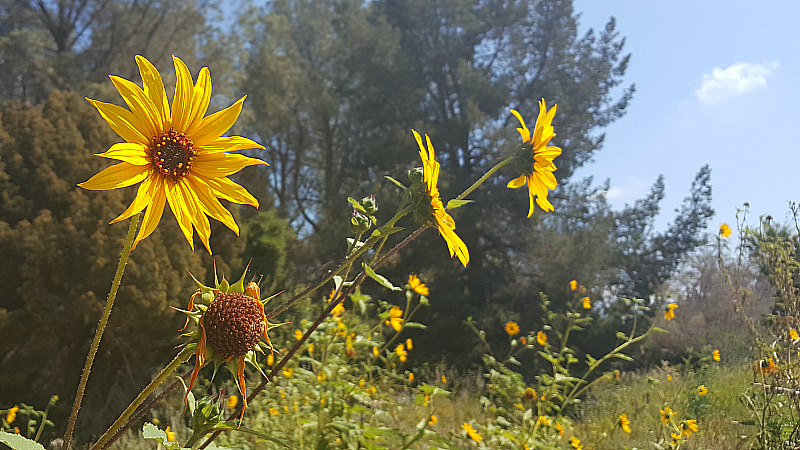 Rancho Santa Ana Botanic Garden
1500 N College Ave
Claremont, CA 91711