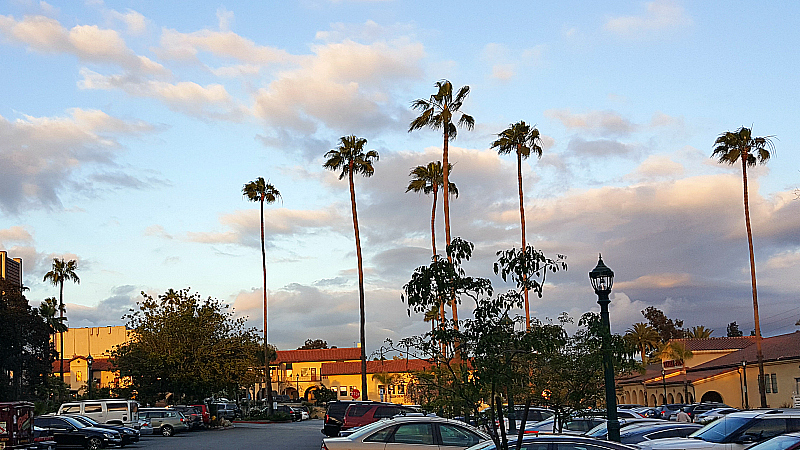 There are so many options for fun in the Los Angeles area. As a lifelong Southern California resident, it's easy to get caught up in the busyness of life instead of enjoying things as a tourist would. I've made it my personal mission to enjoy and appreciate the wonderful things that surround me, whether I'm close to home or far away.
Claremont is a 14 square mile city in the foothills at the eastern end of Los Angeles County. I've driven through the city many times and have gone there to eat and shop. Recently, I had a Claremont staycation and it was great!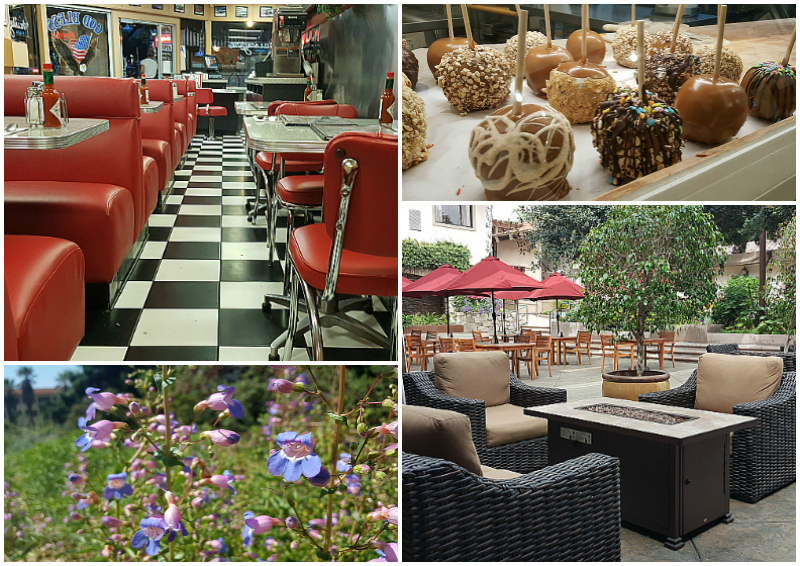 Claremont is a college town. It's home to Pomona College, Scripps College, Claremont McKenna College and Harvey Mudd College. The city is bike friendly and great for pedestrians. There are beautiful old neighborhoods, tall trees and an overall comfortable atmosphere. There are options for inexpensive fun along with luxury and gourmet experiences.
I stayed at the DoubleTree by Hilton on Foothill Blvd. (historic Route 66). Other lodging includes Hotel Casa 425, Motel 6, Claremont Lodge and Knights Inn. When not at my hotel, I spent most of my time at nearby Claremont Village.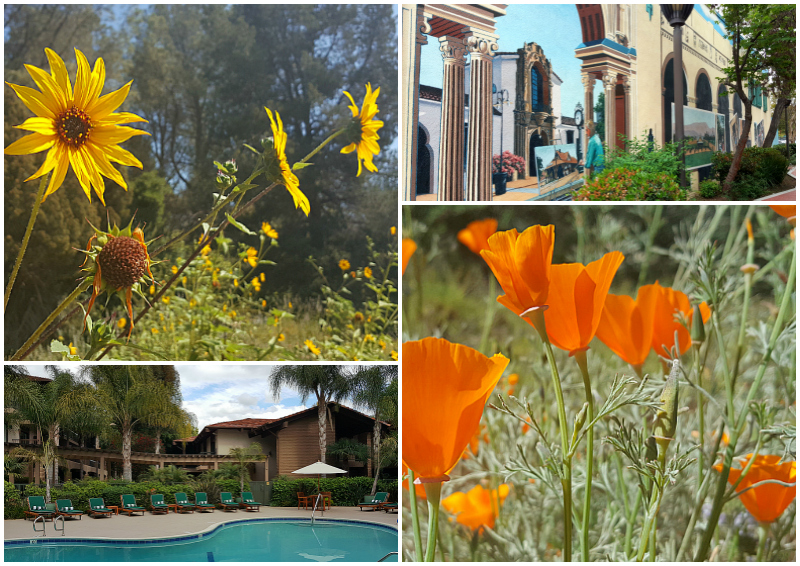 Claremont Village is a 12 block area that is a mix between old fashioned main street and trendy modern city. There are boutique shops, restaurants and regular activities including a farmer's market and art mart. I tried out Cheese Cave, Village Grille, Bert & Rocky's Cream Co., Podge's Juice, I Like Pie and 42nd Street Bagel Cafe. Favorites of the many shops were Rhino Records, the Folk Music Center and Buddhamouse. Parking is free on the street and in designated lots. Another highlight of my visit was the nearby Rancho Santa Ana Botanic Garden.
Even though it's a short drive for me to visit Claremont, I came home feeling like I had a real vacation!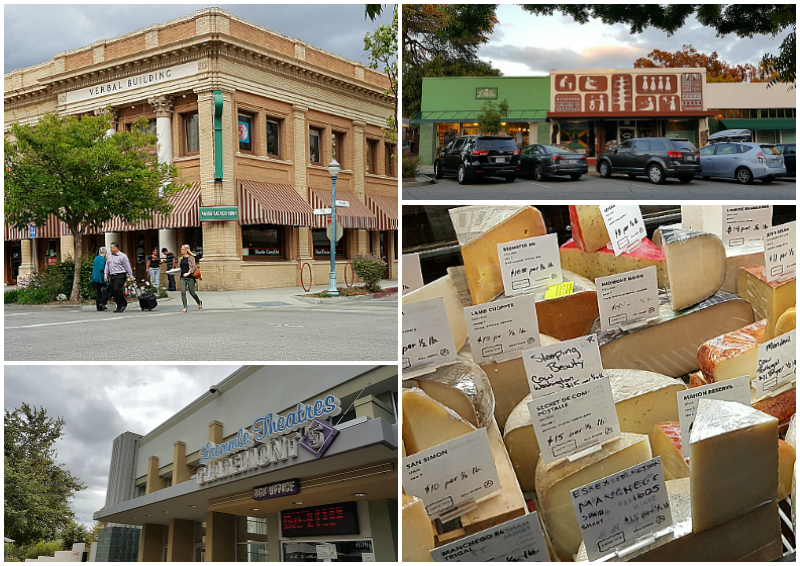 Claremont
Los Angeles County
California