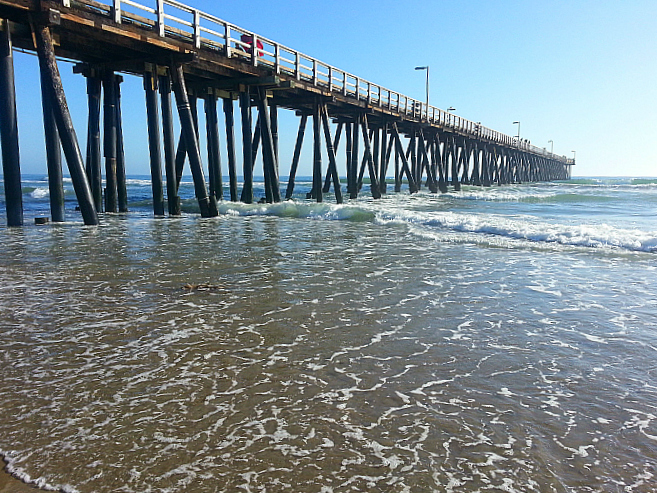 It may still be March, but it is beach weather here in Southern California.
Yesterday, I headed up Coast Highway (CA 1) through Santa Monica, Malibu and on the Ventura County. Just after Point Mugu, I headed to Port Hueneme – pronounced "why-nee-me"
The beach is big, beautiful and wasn't at all crowded, despite the warm weather and holiday weekend. It's a nice beach to visit for a day trip or as part of weekend getaway or a longer vacation.
Paid parking is available directly across from the beach. There is also short term free parking on nearby streets. Amenities include the fishing pier, restrooms, showers, drinking fountains, picnic tables with BBQ grills, a snack bar, walking path and volley ball courts.
Waves break long and slow along the beach. This is ideal for kids and others who don't like being pounded by hard hitting shore break. There are small, worn rocks and some sea shells, but there wasn't anything that hurt my feet. Tar got on the bottoms of my feet. You may want to bring something along to clean up after you're done enjoying the beach.
Port Hueneme Beach Park is great for daytime beach activities and is also a good spot to watch the sun set over the Pacific.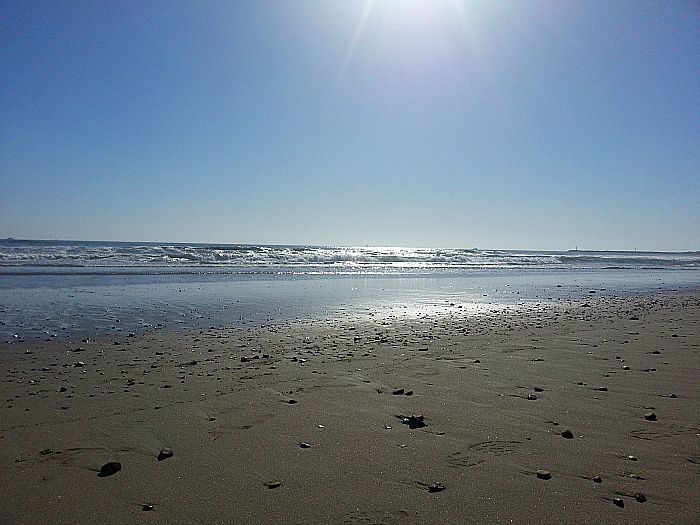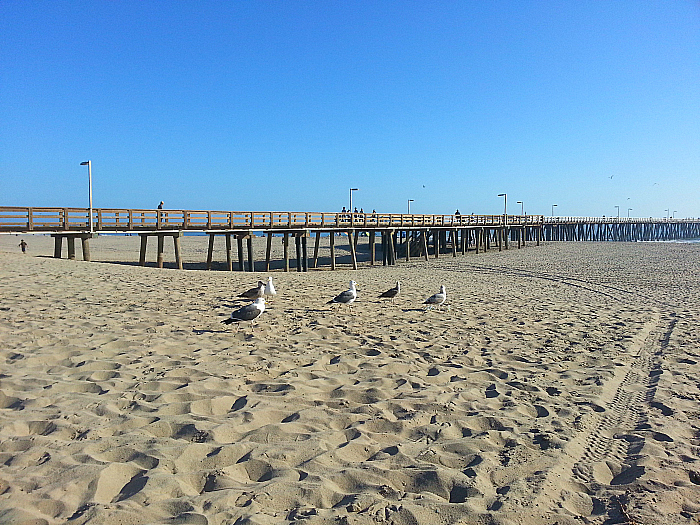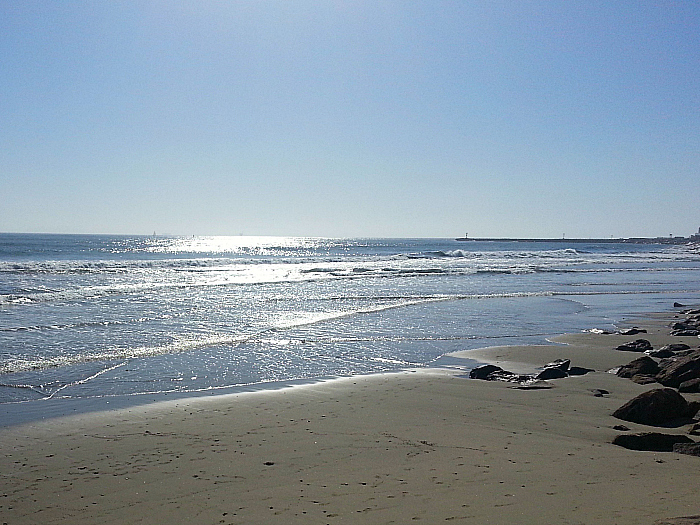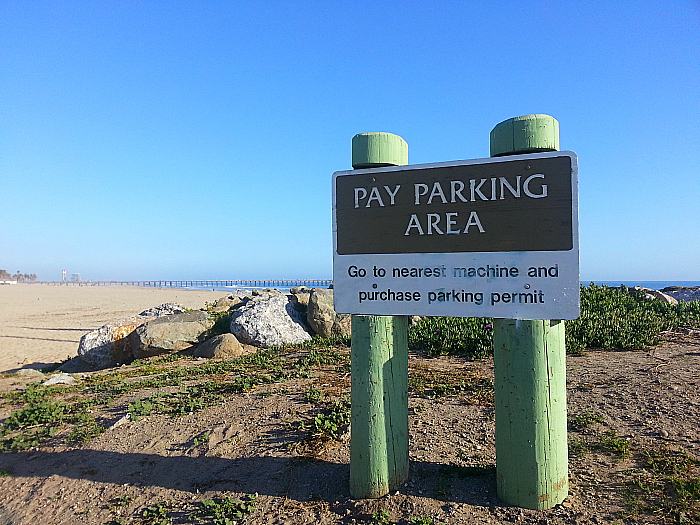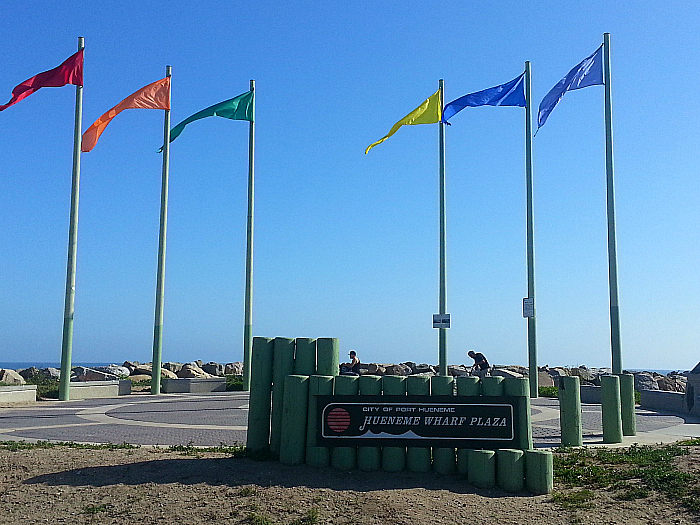 Port Hueneme Beach Park
550 S Surfside Drive
Port Hueneme, California 93041