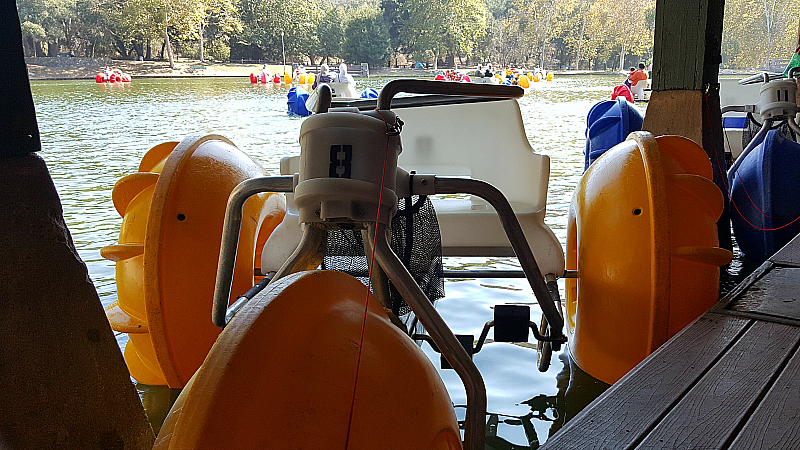 Irvine Regional Park is a great place to escape the stresses of daily life and enjoy nature with friends and family. Much of Orange County is filled with tract housing and businesses, but this 475 acre park has been set aside for the public to enjoy. I live nearby and have been to the park many times over the years.
Paddle boats are one of the many activities available at the park. I was there on a warm, Summer Sunday when the park was packed and parking was scarce. There were many families enjoying the boats, but we only had to wait a few minutes for our turn.
The paddle boats can carry up to two adults and one small child. A solo adult can maneuver the boat just fine. Two bigger kids would be fine on their own. Children need to wear life vests, which are provided.
It costs $15 per paddle boat for a half hour, whether you have a single adult or two adults and a child. This is exercise and thirty minutes seems just right for a fun activity that isn't too tiring. Parking is $5 on weekends and $3 on weekdays.
Afterwards, we had a picnic under the oak trees, went for a walk and saw some beautiful peacocks. This was a fun afternoon and I'm sure I'll be back, again.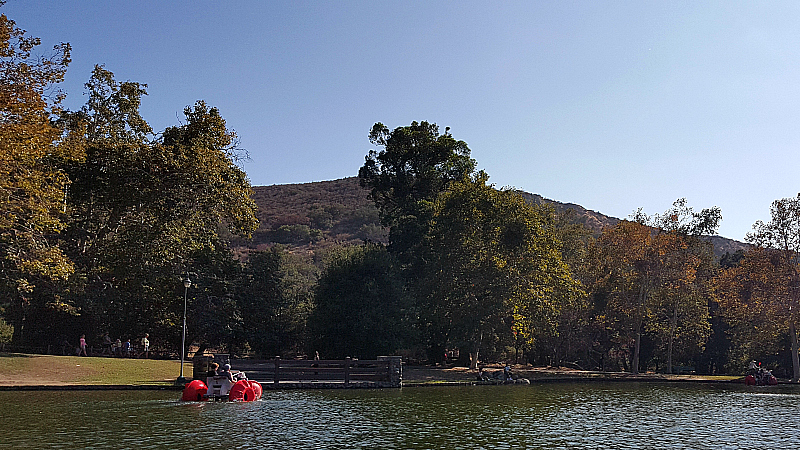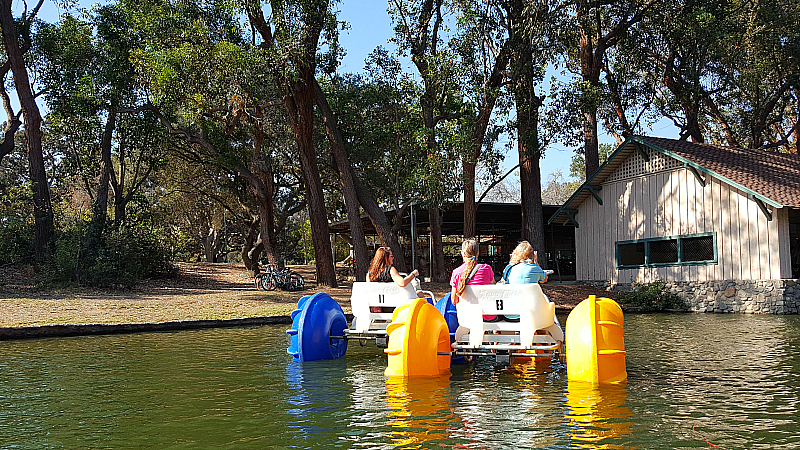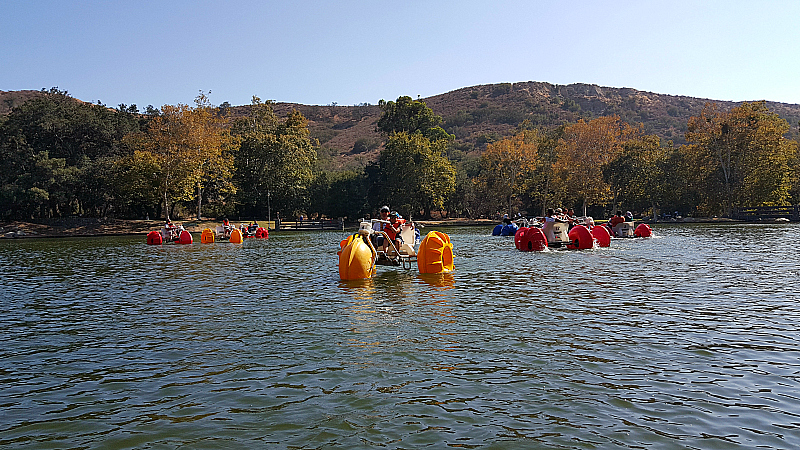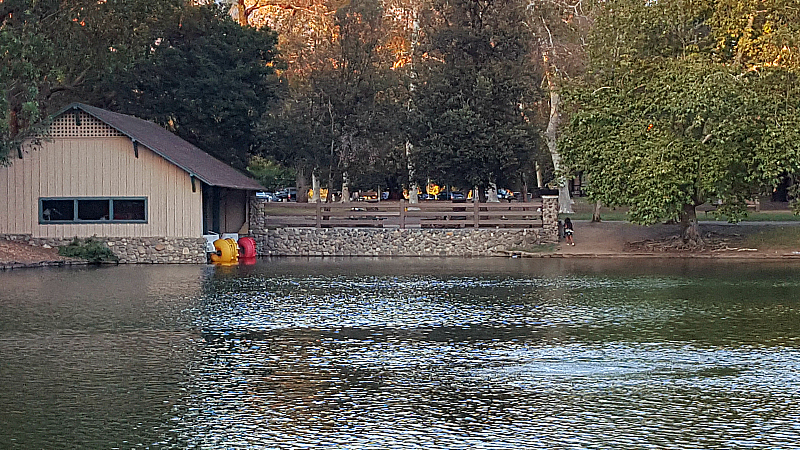 Irvine Regional Park
Wheel Fun Rentals
1 Irvine Park Road
Orange, California 92869