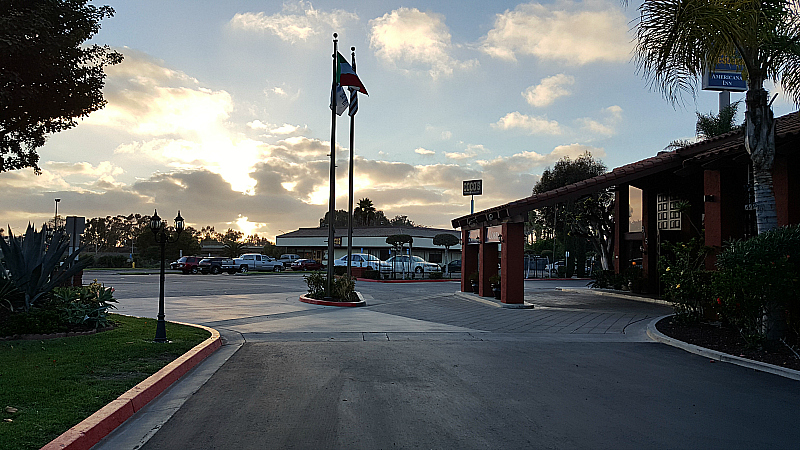 Sometimes, the hotels I stay in are a destination in and of themselves and at other times, I just need and safe, clean and comfortable place to sleep. The latter was the case for my recent visit to the Best Western Americana Inn in San Ysidro, which is just a couple miles north of the Mexican border.
After searching online, I decided on Best Western. It was not the cheapest available hotel, but was definitely reasonably priced and the location was perfect for me to meet friends at the border early in the morning.
I expected a hotel in this chain to meet my needs and was pleasantly surprised that it was even better than expected!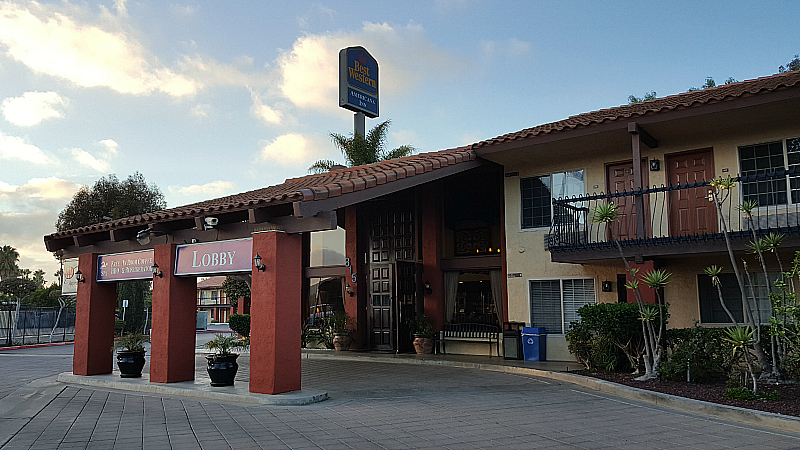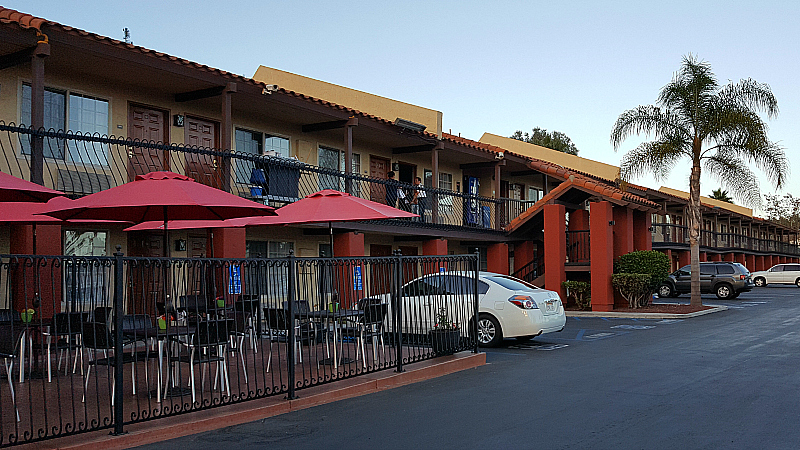 Check in was easy. I arrived early enough that I was able to choose my room. I asked for one on the ground floor near the pool. There was free parking available right in front of the room. If you're on the second floor, you'll need to carry your luggage up the stairs, as there are no elevators.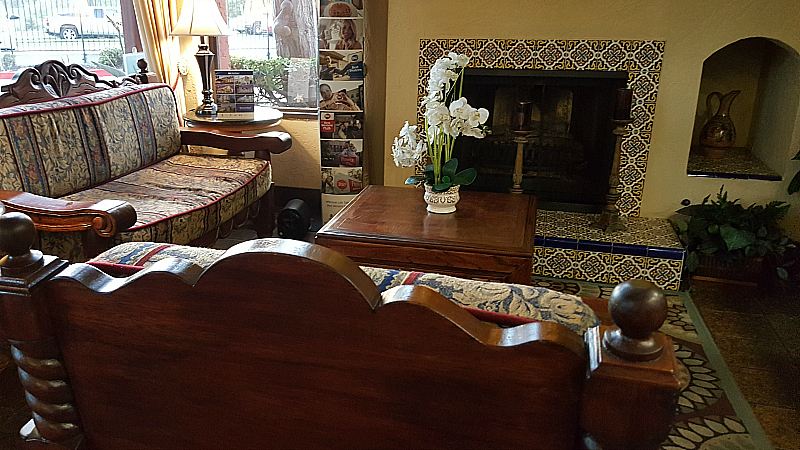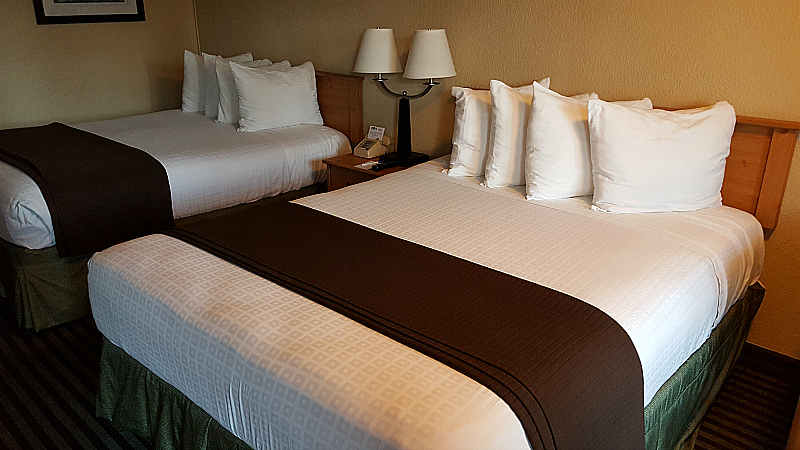 The large room was neat and clean. In addition to a coffee maker, there was a microwave and small refrigerator. The bed was comfortable and there were plenty of blankets and pillows. Wifi was free and speedy with the code I received at the front desk.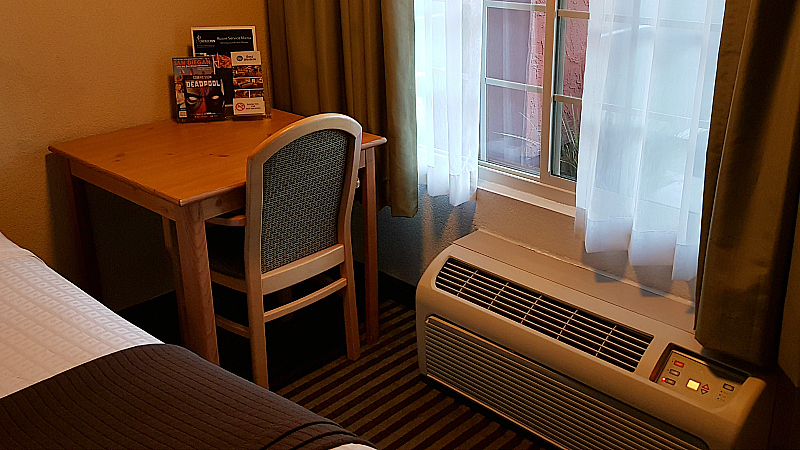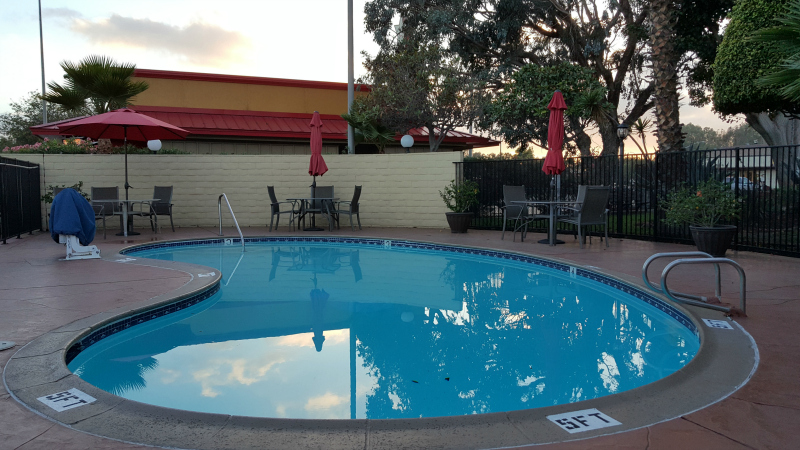 The heated pool and jacuzzi were great. I had them to myself! Pool towels are available at the front desk and there are picnic tables in the pool area.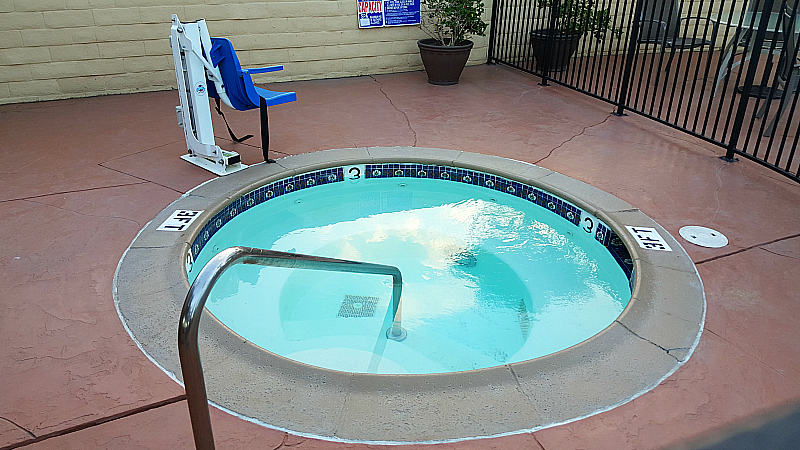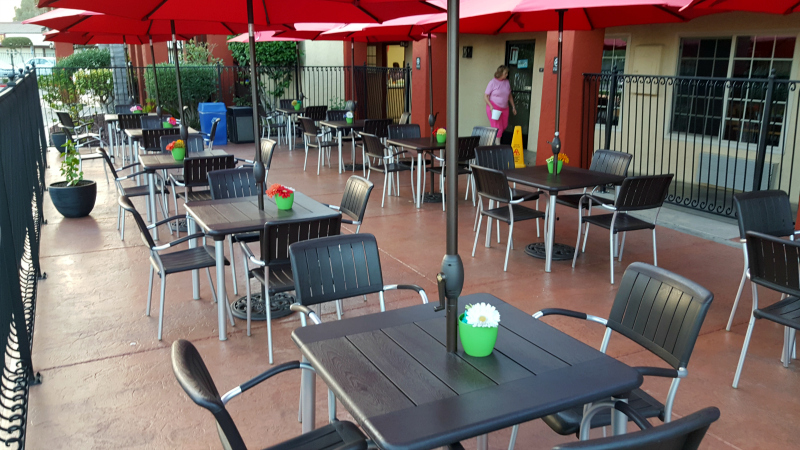 Across the parking lot are a Carl's Jr. for fast food and a Coco's Bakery for those who want a sit down meal. Continental breakfast is served at the hotel. I had a bagel with cream cheese, apple, juice and coffee. They also had cereal, waffles and yogurt. There are tables inside and outside on a patio.
I enjoyed my stay at the Best Western Americana Inn.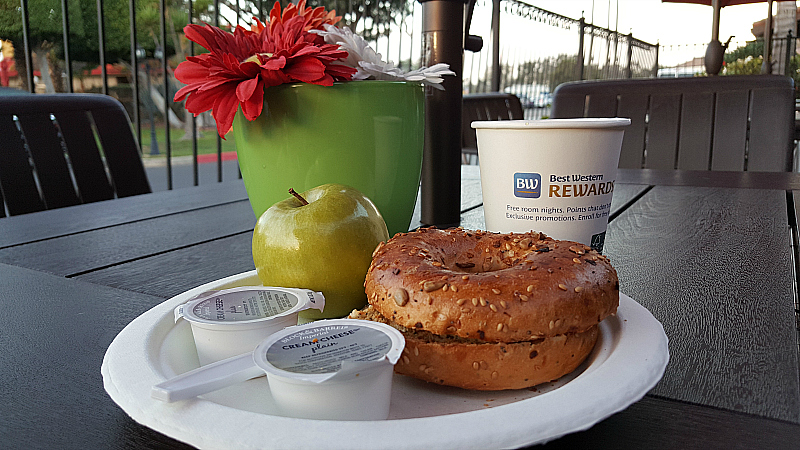 Best Western Americana Inn
815 W San Ysidro Blvd
San Ysidro, CA 92173