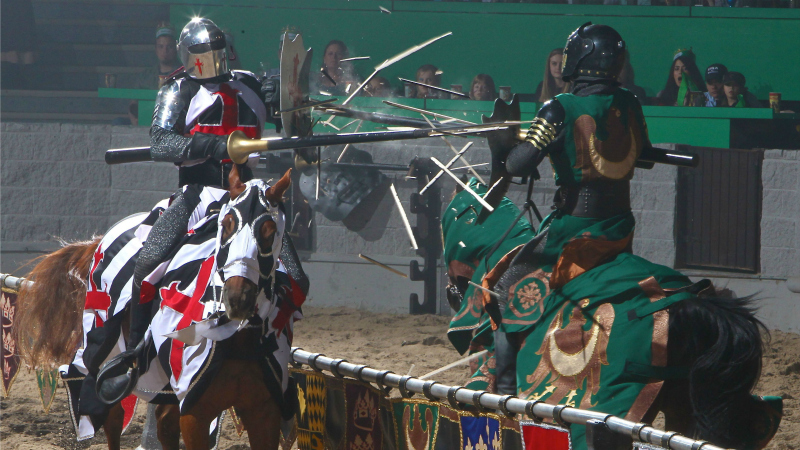 Medieval Times Dinner and Tournament
Medieval Times Buena Park has been entertaining both tourists and local residents since the mid 1980s. This is the place for dinner and a tournament!
The venue and show have the same Medieval charm as when they first opened. People who have been in the past can relive memories and first timers can experience a new kind of old world fun.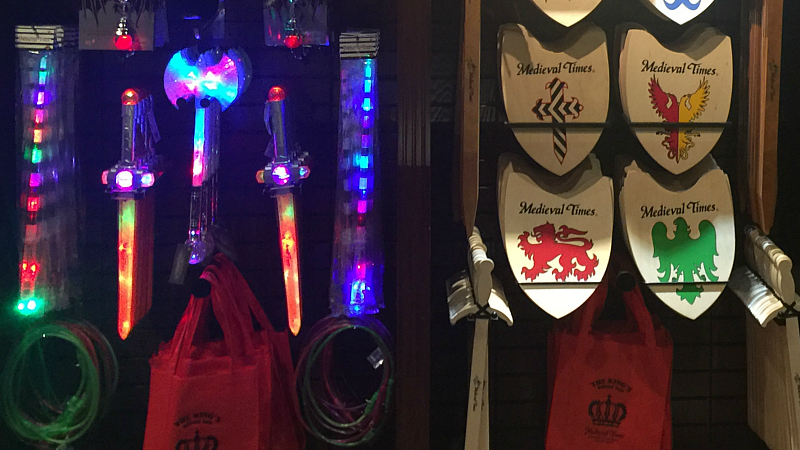 You'll want to arrive about an hour before your scheduled show time, so that you can enjoy pre-show in the castle. There are photo opportunities, souvenir shops and bars. Also, you can see some of the horses and, perhaps, meet some knights.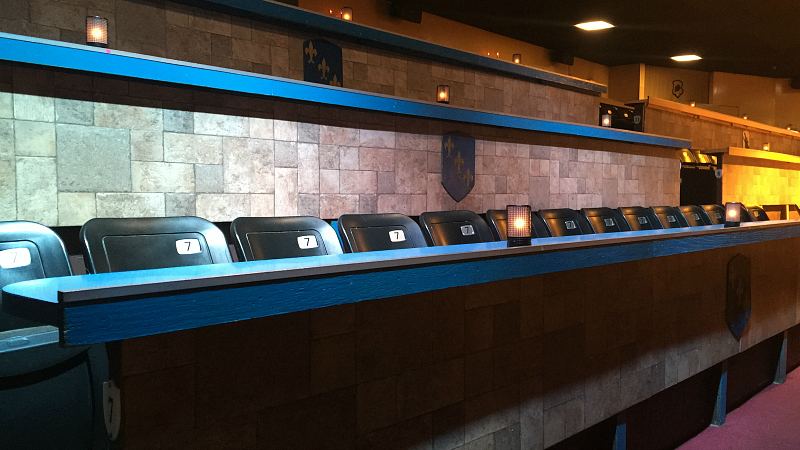 Seating is reserved and each seating section is assigned a knight to cheer for throughout the show. Every seat is a good seat with clear views of the action. However, some may prefer an up close first row seat or an upper level seat with views looking down on the show and crowd.
Meal service begins soon after you are seated. As is appropriate for the time period, meals are served without utensils and are eaten by hand. Portions are big and satisfying for hungry adults. Kids meals and a vegetarian option are also available.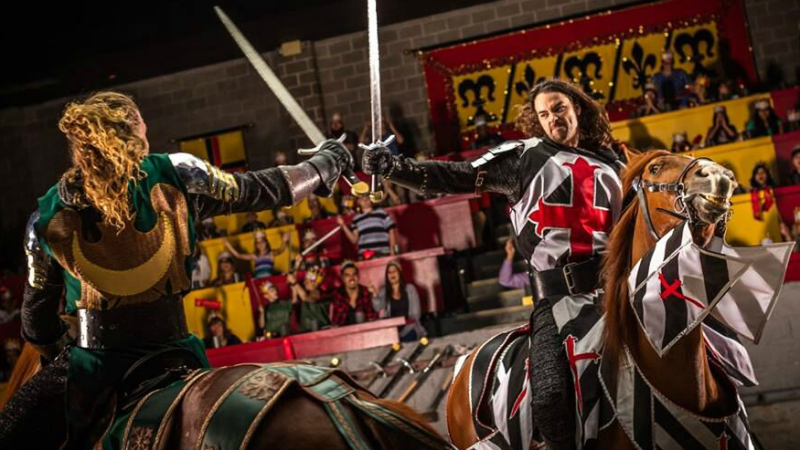 The story show is exciting for all ages. As the story unfolds, you'll see horsemanship and falconry demonstrations along with tournament competitions among the knights. There are sword fights, jousting matches and other tests of strength and skill. Of course, there is also a beautiful princess.
Medieval Times is live action entertainment that kids and adults can enjoy! It can be a fun way to celebrate and birthday or other special occasion.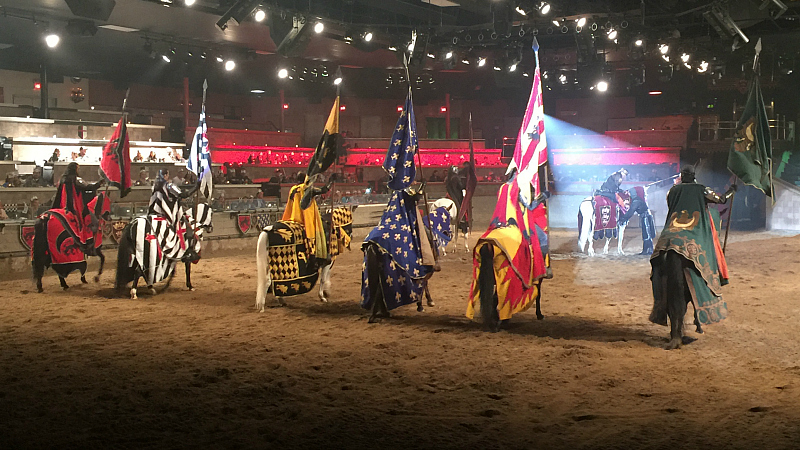 Also, check out additional articles for fun activities and places to visit in Orange County and Buena Park!