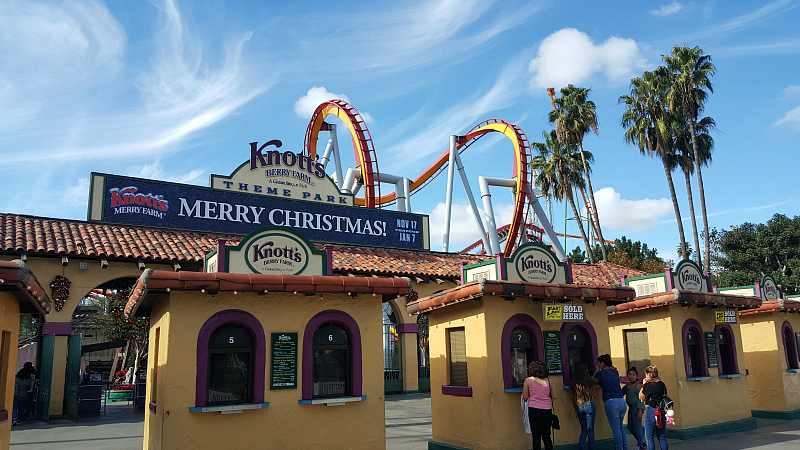 Knotts Berry Farm Family Fun
Knotts Berry Farm is an amusement park that I have been to many times over the years, yet I am always happy to go again. Each time I visit, the experience is great, which makes it a pleasure to come back to Buena Park again and again.
My most recent visit was on a weekday in November and there are two main things to notice in my photo slideshow gallery. First, the weather on this Southern California Fall day was absolutely gorgeous and warm enough for shorts and sandals. Second, there were short lines to be found for rides, food, shows and shopping throughout the park. As a result, we were able to do, see and eat everything we wanted!