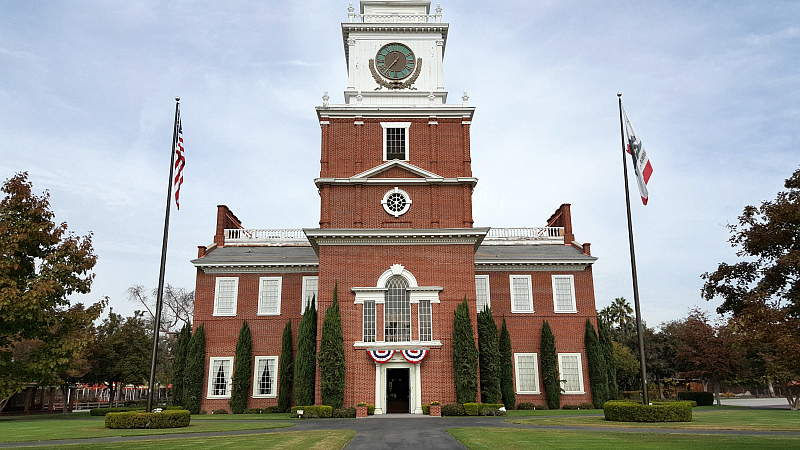 Knotts Independence Hall
You could go to Philadelphia to see where the Declaration of Independence was signed or you can head to Southern California for an alternative experience!
Knott's Independence Hall is a 'brick by brick' replica of the original building.
There are interactive exhibits, artifacts, presidential memorabilia and even a to scale replica of the Liberty Bell.
Walter Knott had it built as a special project that was near and dear to his heart. It is located at Knott's Berry Farm, but is outside the main entrance. Admission to Knott's Independence Hall is always free. You can go on the same day you visit the amusement park or make a special trip, like I did.
Visitors are free to wander around at their own pace, but staff is on hand to answer questions.