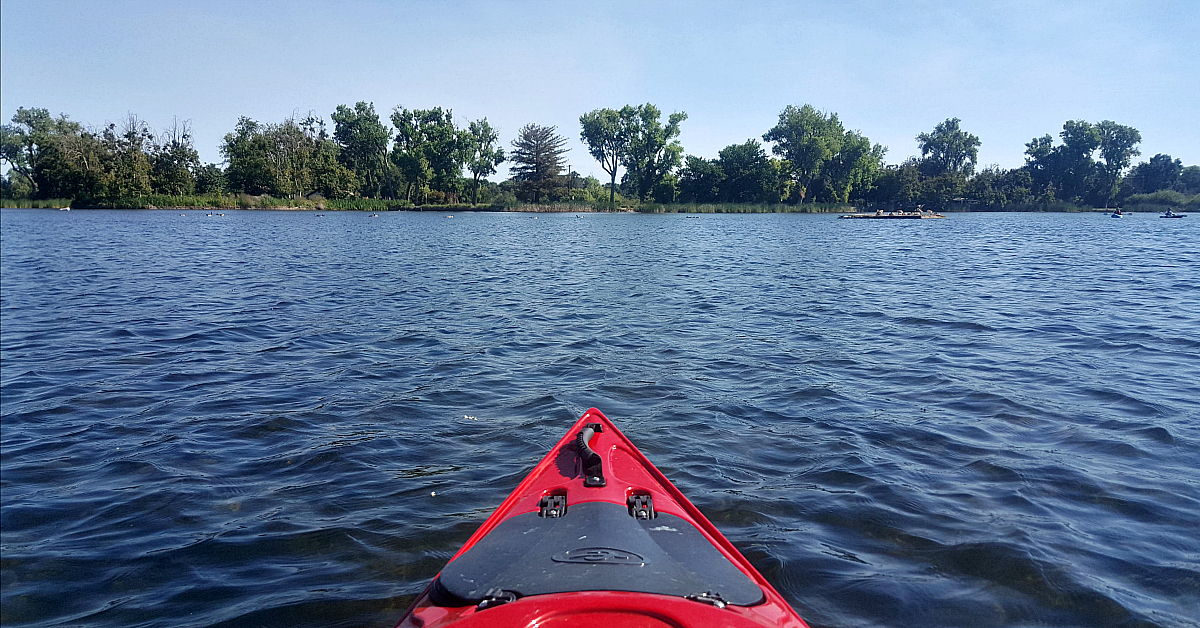 Kayaking Lodi Lake
After a weekend enjoying gourmet food and wine, kayaking Lodi Lake and the Mokelumne River was just what I needed! It was a great way to get some exercise and experience the natural beauty of the area.
This is a great spot for beginners who want a relaxing paddle and, also, for people who want more of a workout. The water is calm, so you can set your own pace without dealing with a strong current.
Headwaters has kayaks to rent by the hour and they also offer guided tours for groups. Either way, they provide the kayaks, paddles and life vests. Some kayaks are available for walk up rentals, but it's best to plan ahead and reserve yours ahead of time.
The group tour I went on was a whole lot of fun. It was great to have a guide along, so we could learn more about the area while we were paddling. She shared information about the history of Lodi and knew plenty of interesting nature facts. We saw birds guarding their nest, turtles soaking up the sun and a beaver dam.
Photo Gallery