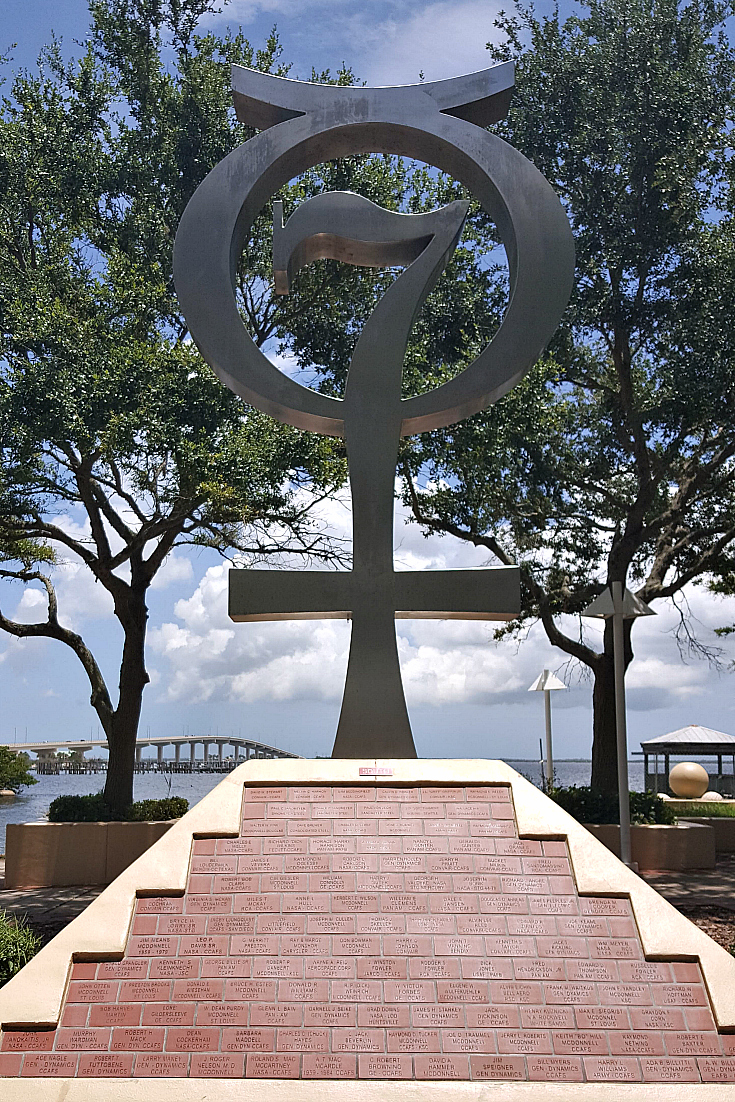 Space View Park
When Hurricane Irma hit Florida in 2017, Space View Park was damaged. The piers and seawall are closed, but the park is still worth a visit.
The park is on the coast in Titusville and is directly across the Indian River from Kennedy Space Center. So this makes it a great spot to get a good view of a launch. It is close enough to the launch pads that you can see, hear and feel the launches. It's also a beautiful place to wander and soak up some history.
The large Project Mercury Monument has a prominent spot in the park. Around the base are the names of the people who made this possible, memorable quotes and even a casting of Astronaut John Glenn's hands. There are other educational historical markers, as well.