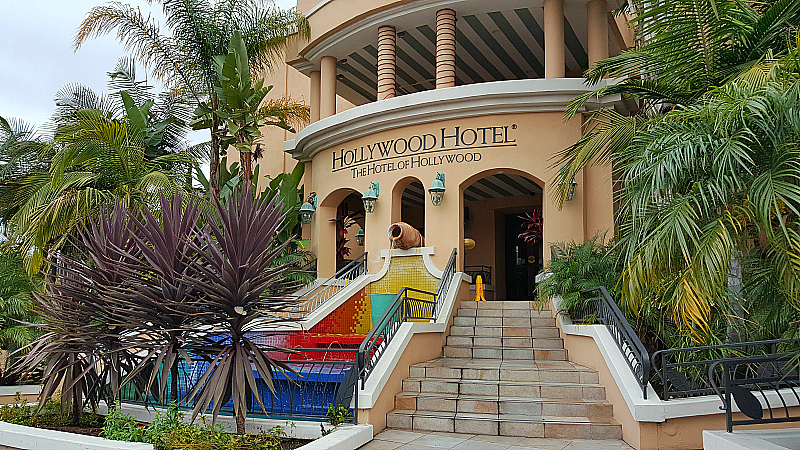 Looking for a place to stay on a Los Angeles vacation? As you can see from the beautiful entrance, the Hollywood Hotel has California style.
The hotel is in Los Angeles, near Hollywood. It's about a 5 minute walk to the Metro Red Line Vermont/Santa Monica Station for travelers who want to use public transportation to explore Hollywood and the rest of the L.A. area.
The address of the hotel is on Vermont Avenue and there is a passenger drop off area on that side of the building. The gated parking lot entrance is on Lexington. Once you're in the lot, you'll see the gorgeous entryway, staircase and fountain.
Hotel Hollywood has recently undergone a renovation with upgrades noticeable in the guest rooms and common areas outside and inside. A pet package is offered for those traveling with their furry friends.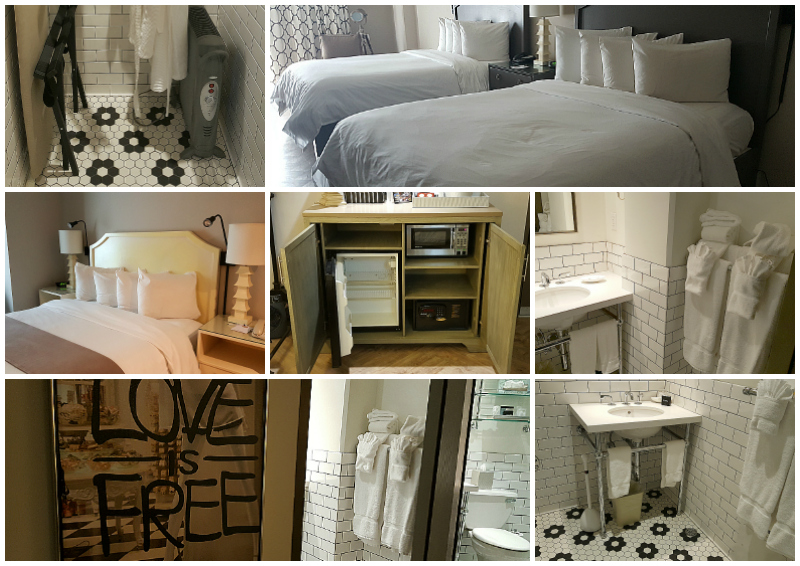 There are several room categories with either king or queen sized beds. The rooms on the inside have views of the central courtyard garden. Others have outside views of the city.
The black and white tile in the updated bathrooms looks great and I loved the over sized shower. Rooms have a mini fridge, microwave and coffee maker, which is especially handy for families and others who are staying multiple nights. Space heaters are provided.
The hotel attracts many international travelers and has staff fluent in several languages. The lobby has a seating area, business desk with computer and printer and bookshelf with books in English and other languages. There is a laundry room with coin operated machines and supplies. Brochures for local attractions are available and front desk staff can help with tour arrangements.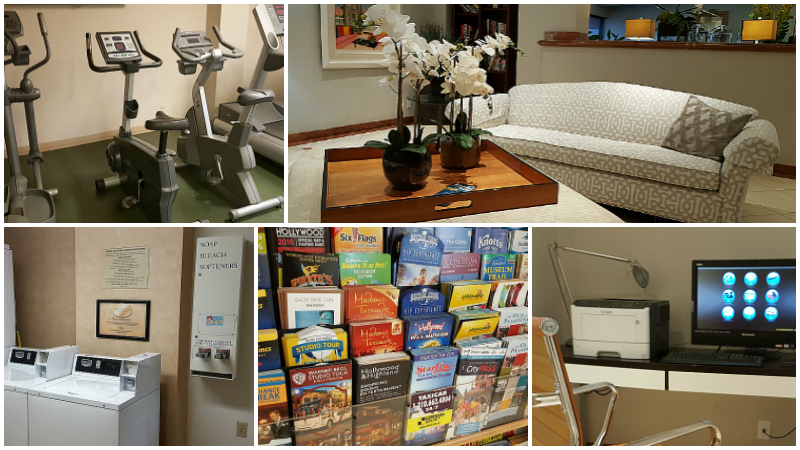 There is a small fitness room that I had to myself. They also have private dry saunas on the second and third guest floors. Guests can sign up for a sauna time and get a key at the front desk. Inside the private area is a sauna, large shower and restroom. If you like saunas, I definitely recommend it.
Outside amenities include a courtyard garden in the center of the building and outside seating areas. Across the parking lot is a beautiful pool area. During hot Summer months, the unheated pool would be a refreshing and fun way to cool down.
Thanks, Hotel Hollywood, for a memorable stay!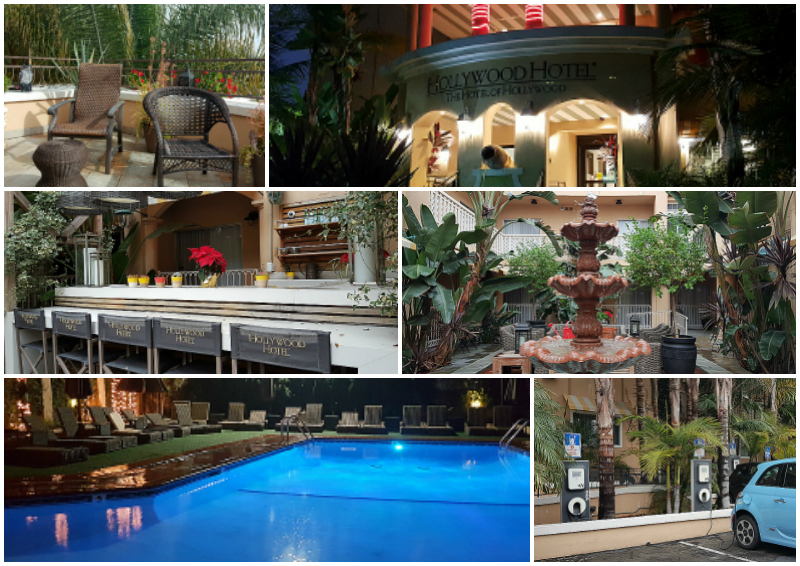 Hollywood Hotel
The Hotel of Hollywood
1160 N Vermont Avenue
Los Angeles, CA 90029
Click HERE for my article about the hotel's complimentary breakfast.