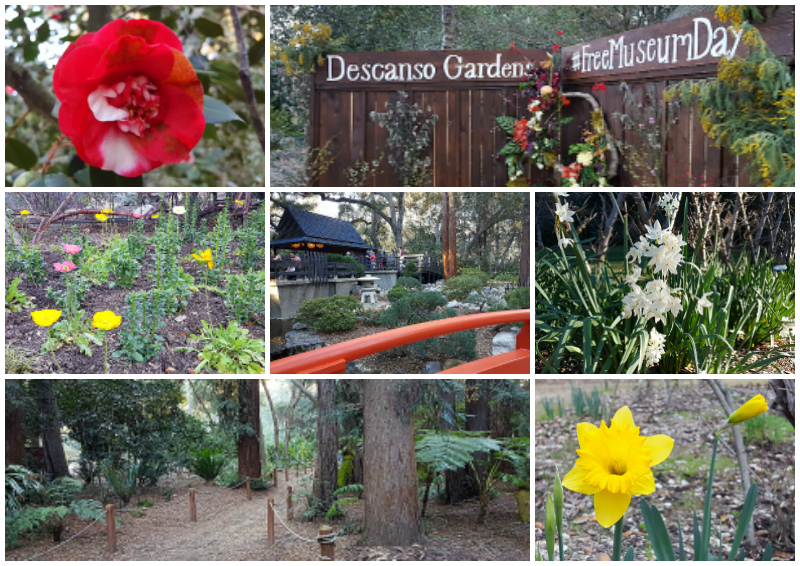 Having lived in Southern California my entire life, I've been to many of the museums, parks, gardens and other attractions in the area. When I was growing up, we often planned family outings for Saturdays when my Dad was able to join in on the fun. There's so much to do here that there are some spots that I haven't been back to in years.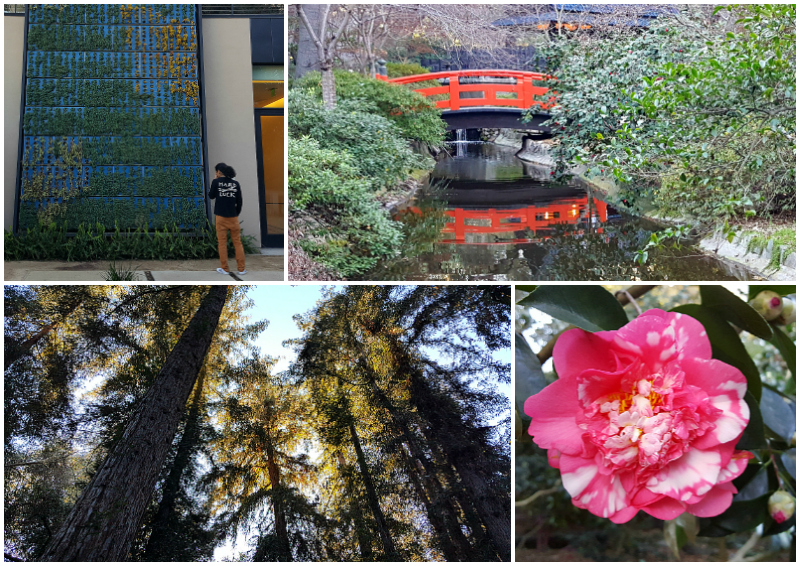 Descanso Gardens is in La Canada Flintridge. It's northeast of Los Angeles and near Pasadena, the home of the Rose Bowl and Rose Parade. It's a nice place to spend a few hours.
I was there for #FreeMuseumDay. It was nice to get in for free, but the prices are reasonable on other days and it would probably be less crowded. Adult admission is $9. Seniors, students and children get in for less.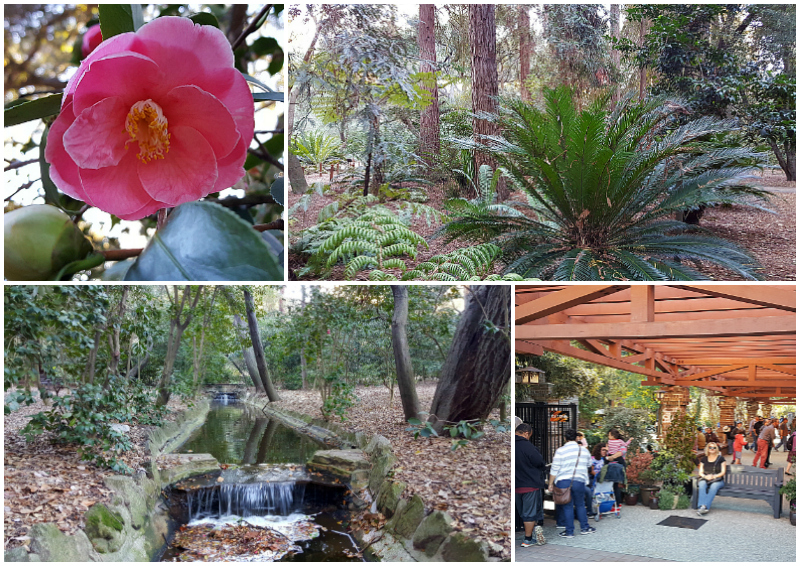 There are walking paths throughout the property. Some are paved and easily accessible for all. There are some dirt paths that are well maintained. You can stick to the flat areas or get more exercise. Either way, the gardens are beautiful.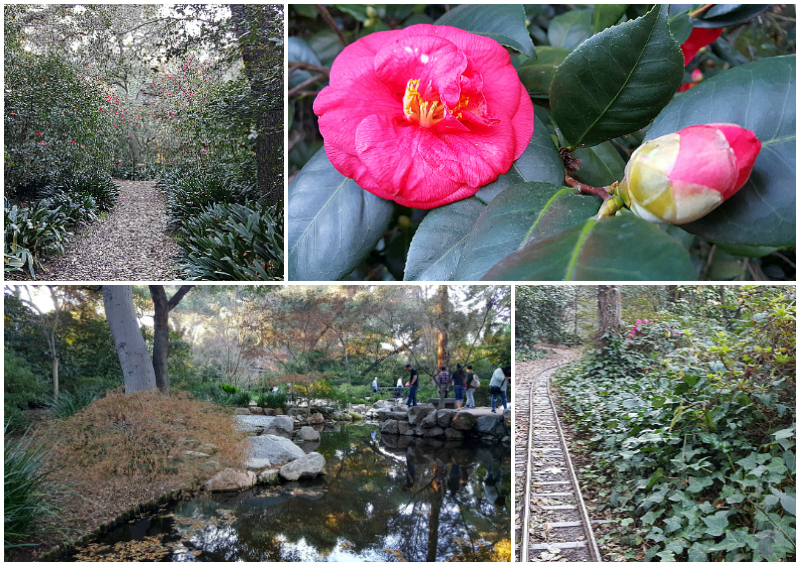 This time of year, there were some flowers blooming. When Winter is over and Spring arrives, there will be more colorful displays. I saw camellias, daffodils and other pretty flowers. Spring visitors can see cherry blossoms, tulips, magnolias and wildflowers.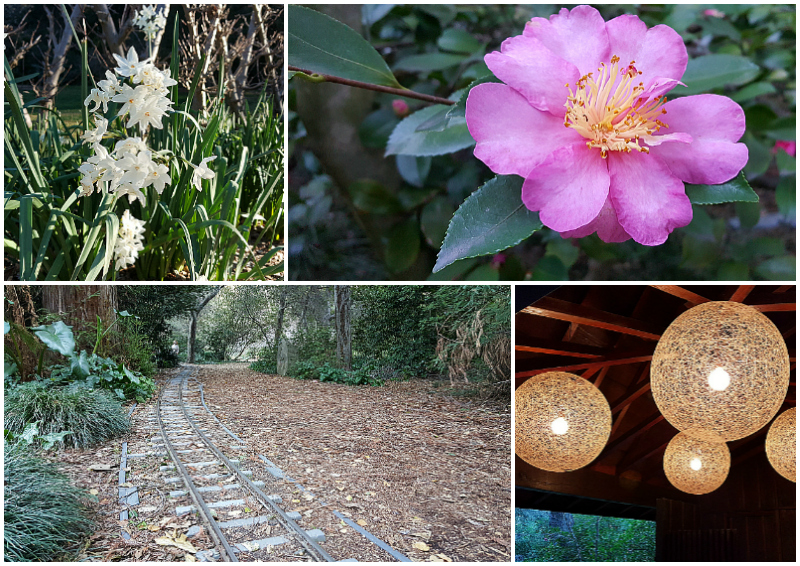 My favorite section was the Ancient Forest. I loved walking through the forest with redwood trees towering above me. I also liked the Japanese Gardens that included water features with koi.
The Descanso Cafe is nice for snacks or a meal. There is also a gift shop. There are special events throughout the year.
Have you ever been to Descanso Gardens?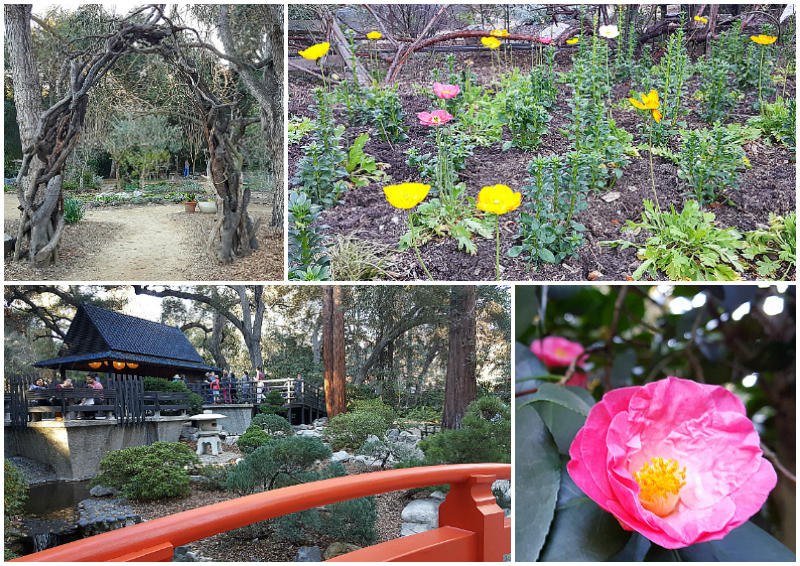 Descanso Gardens
1418 Descanso Drive
La Cañada Flintridge, CA 91011