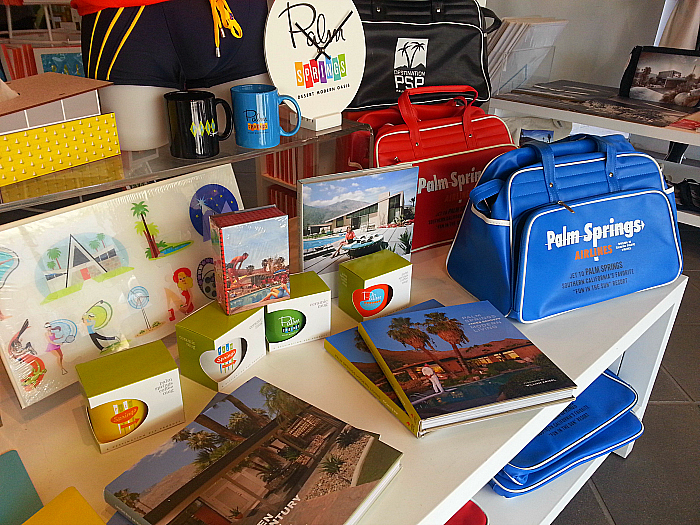 The Palm Springs lifestyle is one of a kind! When a city has this much personality, run of the mill souvenirs won't do.
Destination PSP was born when it's owners couldn't find the type of Palm Springs products that they wanted to give to others, to wear and to use in their own homes. They figured that others were also in search of products like this and they were right! They named the store Destination PSP since PSP is the code for the Palm Springs airport.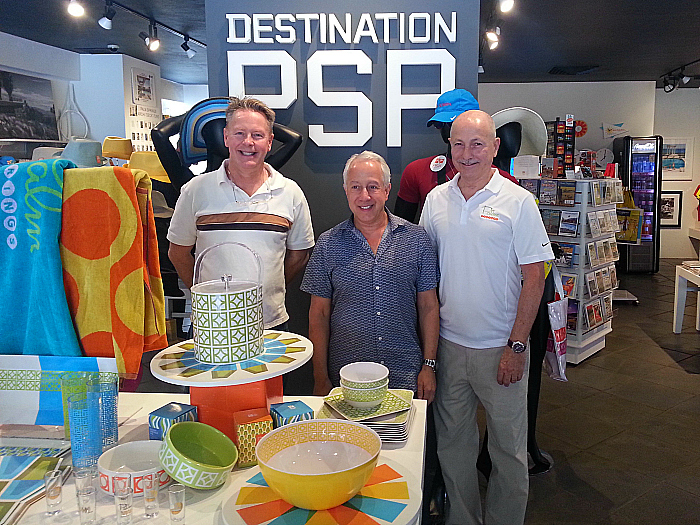 The products in the store are new, but have the retro mid-century modern look that this desert community is known for. I picked up a set of melamine bowls with a green breeze block design on them. Melamine was popular in the 1960's for it's durability and breeze blocks can still be seen in front of many Palm Springs homes and businesses.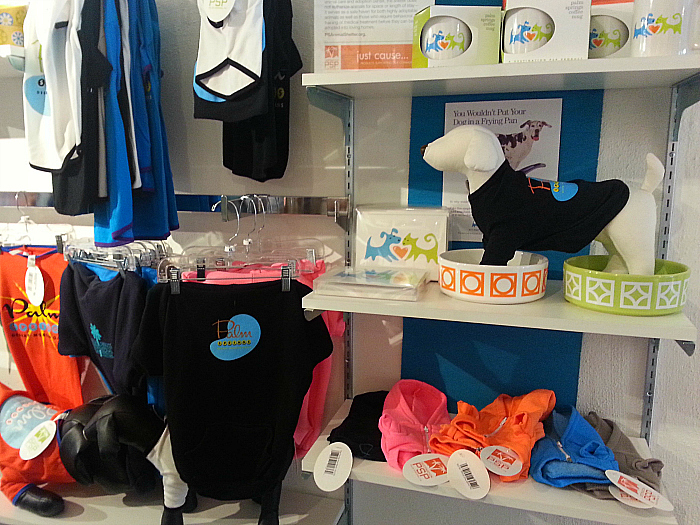 Many of the products in the store have a charitable component. They've partnered with many local organizations to create shirts and other items that support the charities, including Modernism Week, Desert AIDS Project, Palm Springs Library, Palm Springs Animal Shelter, and more. Products are grouped together in the store, so it's easy to find things that benefit your favorite causes.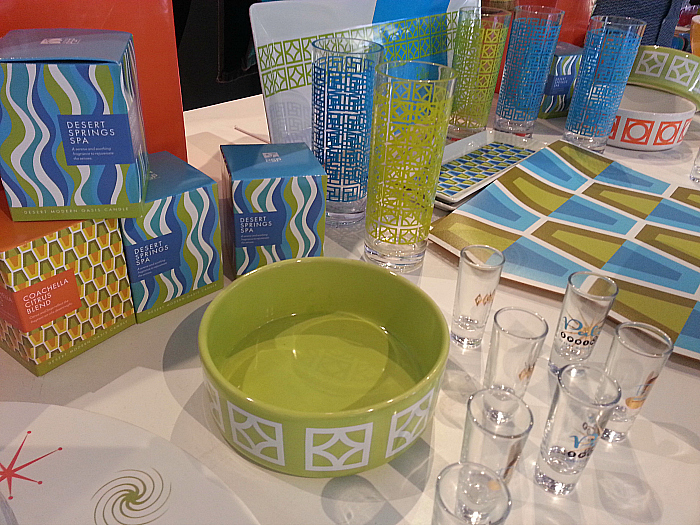 They have taken great care to carefully select the merchandise that they sell. They source locally and choose recycled packaging when possible. Some of their products are available online. However, if you'll be in Palm Springs I'd recommend visiting the store. It really is a fun place to shop!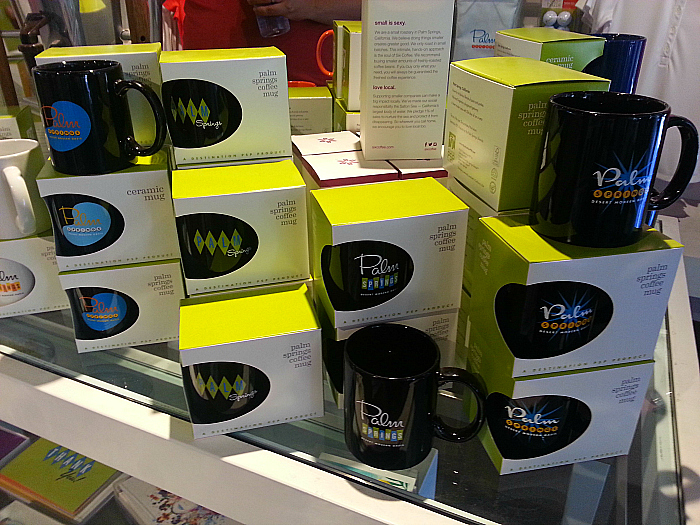 Destination PSP
170 N Palm Canyon Drive
Palm Springs, California 92262