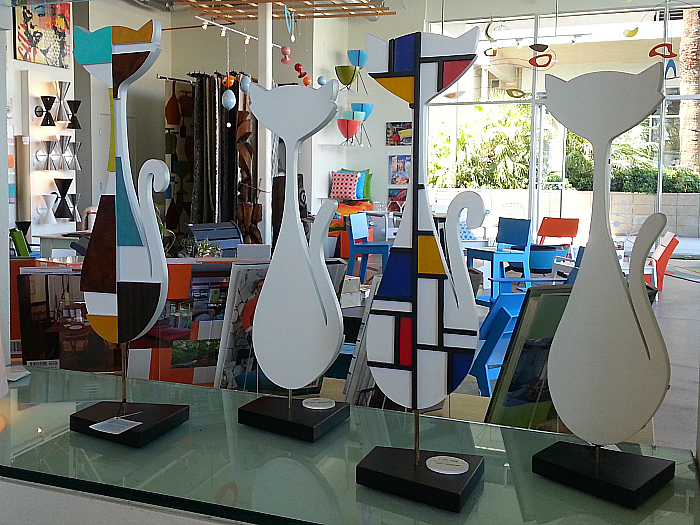 Are you a fan of the art and architecture of modernism? Palm Springs is the perfect place to visit.
Throughout the city, you'll see mid-century modern buildings that have remained mostly unchanged over the decades along with others that have been lovingly restored. A lot of this reminds me of the Southern California neighborhood I grew up in.
Just Modern is a great place to soak it all in. The store features unique and artistic home decor, furniture and accessories. The new pieces brought back memories for me. I would have liked them decades ago and I like them now. There are classic modernist designs and newer ideas that were obviously inspired by the past.
It would be great to furnish an entire room or home with this style or an item or two could add a pop of fun to your existing decor. The store is bright and airy. It's a nice place to visit, whether you are just browsing or loading up your car with purchases.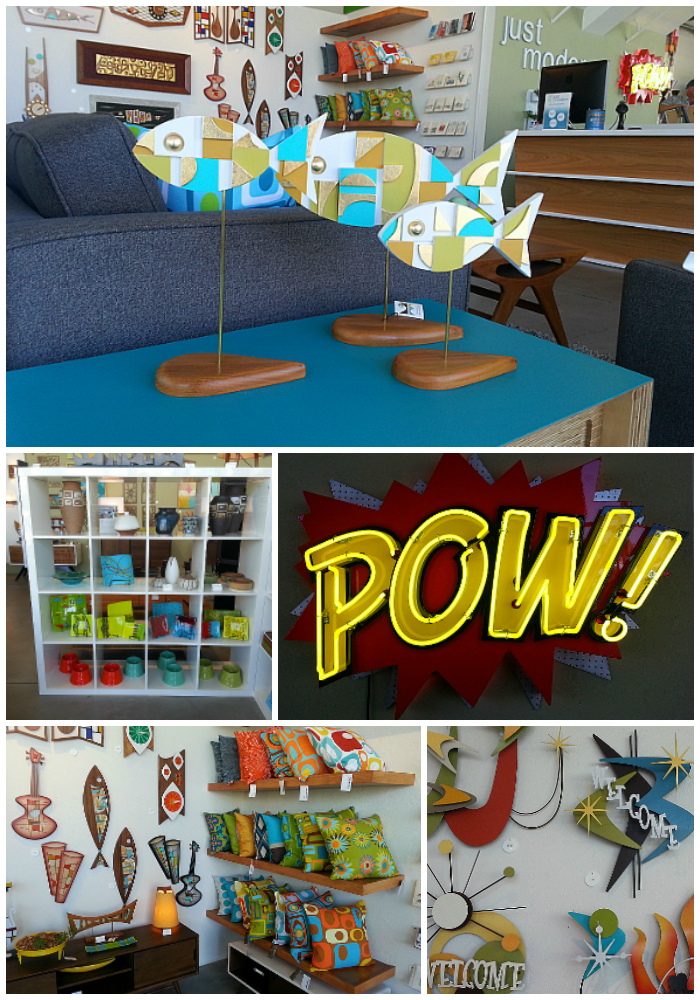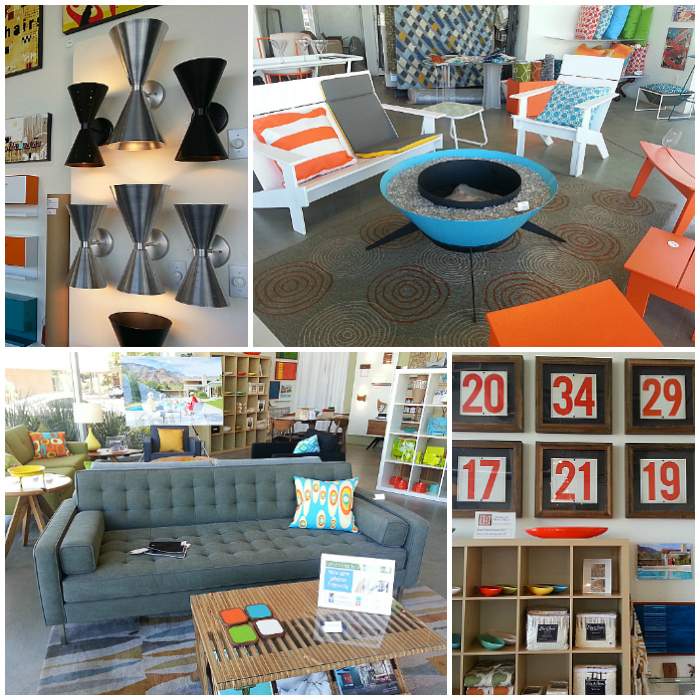 Just Modern
901 N Palm Canyon Drive
Palm Springs, California 92262