(Originally published June 2016 – Re-published April 2019 with updated photos and information)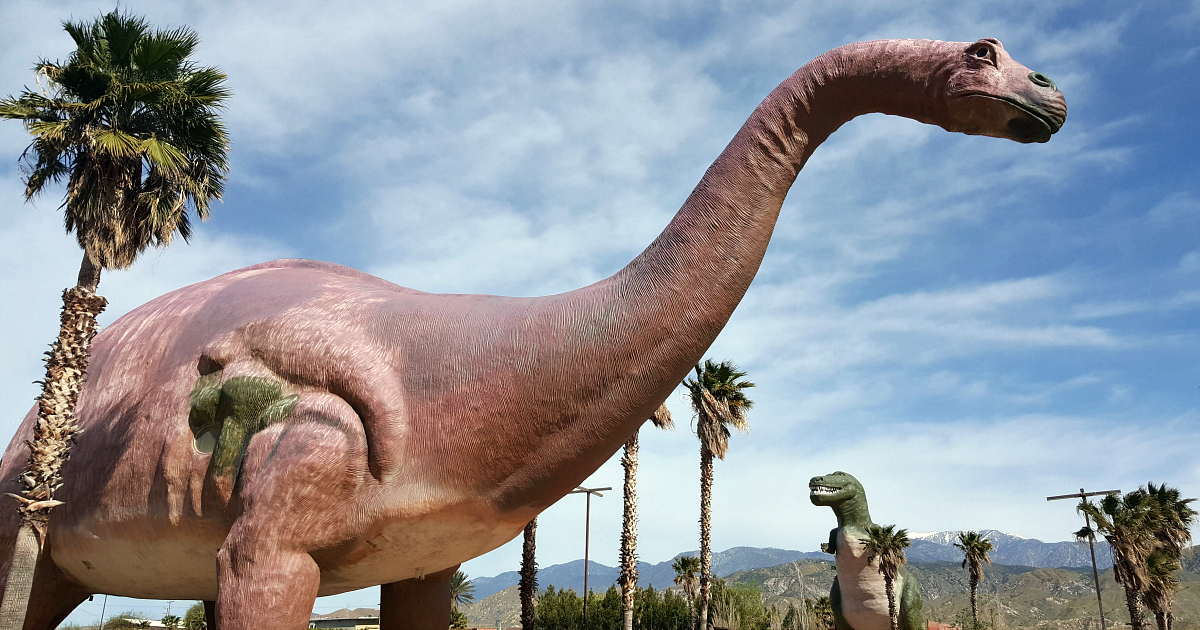 Quirky roadside attractions always beckon me, so I've visited the Cabazon Dinosaurs in the Southern California desert many, many times.
The attraction was known as Claude Bell's Dinosaurs, when I was a kid. I can remember how exciting it was to see them as a child. Then, I began taking my own children. I still make sure I stop by to see the dinosaurs, when I'm driving to Palm Springs and beyond on the 10 Freeway.
Mr. Rex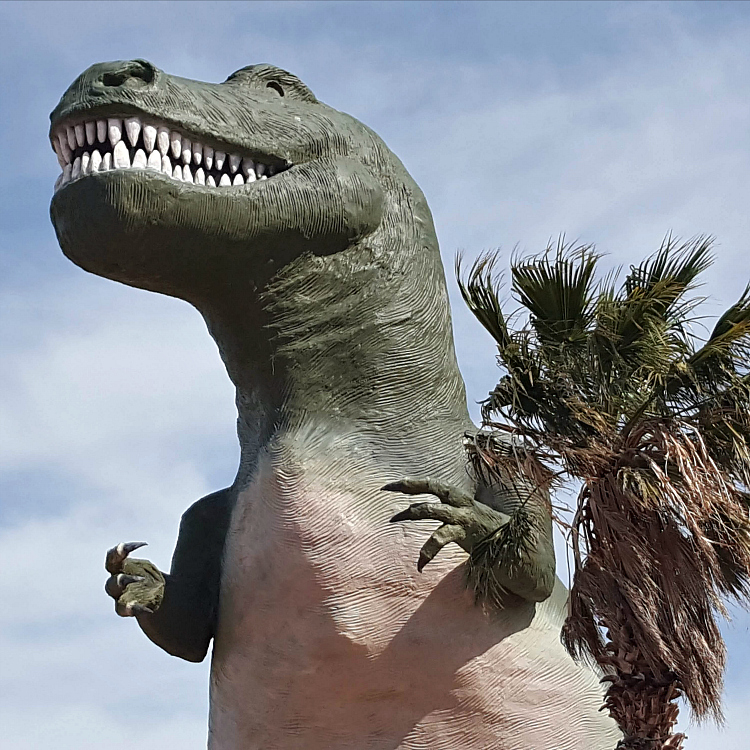 The brontosaurus, Dinny the Dinosaur, and the tyrannosaurus, Mr. Rex, were originally built by Claude Bell, an artist who had worked at Knott's Berry Farm. He owned the now closed Wagon Wheel Restaurant and thought this would be a great way to draw customers off the freeway and into his restaurant.
During the 1980's the giant dinosaurs saw a surge in fame due to their movie appearance in PeeWee's Big Adventure. Simone and PeeWee watched a beautiful sunrise sitting inside the mouth of Mr. Rex before her jealous boyfriend chased Pee Wee around the dinosaurs.
Mr. Rex's Foot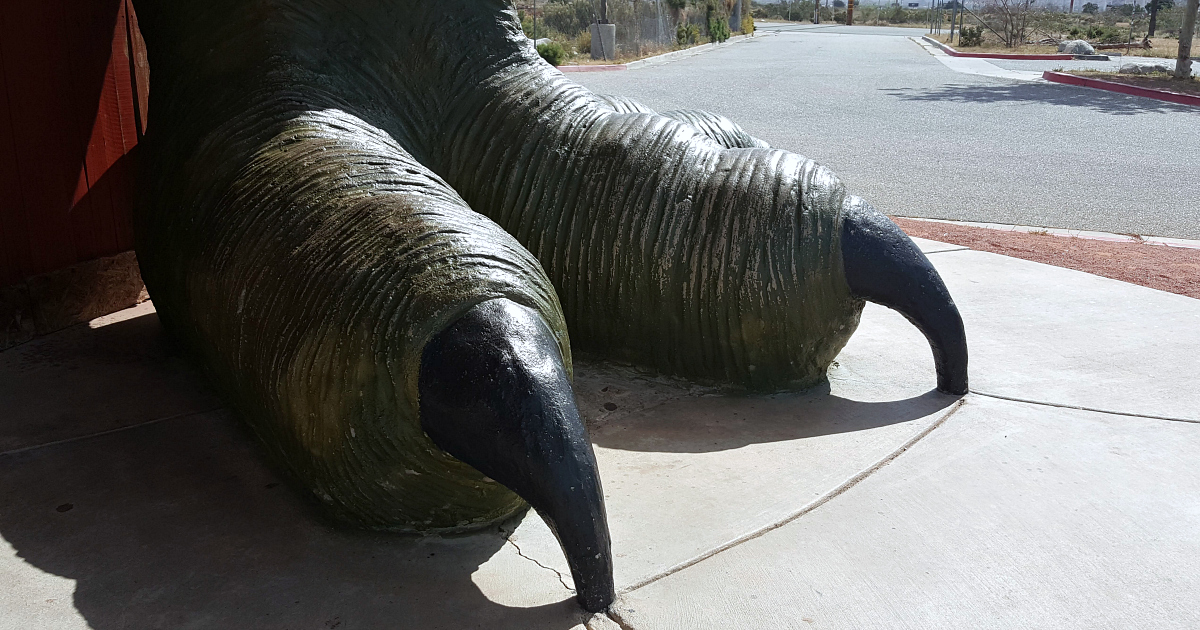 After Claude Bell passed away, the property was sold. The current owners operate the adjacent Mr. Rex's Dinosaur Adventure with more dinosaur themed activities for kids. They have done an excellent job caring for the property. The dinosaurs have been freshly painted, and the grounds and picnic area are nicely maintained.
Regular adult admission to Mr. Rex's is currently $13, and discounted admission is offered for children, seniors and military with ID. If you need to have a Pee Wee Herman moment and climb up inside Mr. Rex's mouth, that might be worth the admission fee by itself.
However, anyone can spend a few minutes taking pictures of Dinny and Mr. Rex, since they are outside of the paid area. You can even stop by at odd hours, when the Dino Adventure is not open.
Mr. Rex's Dinosaur Adventure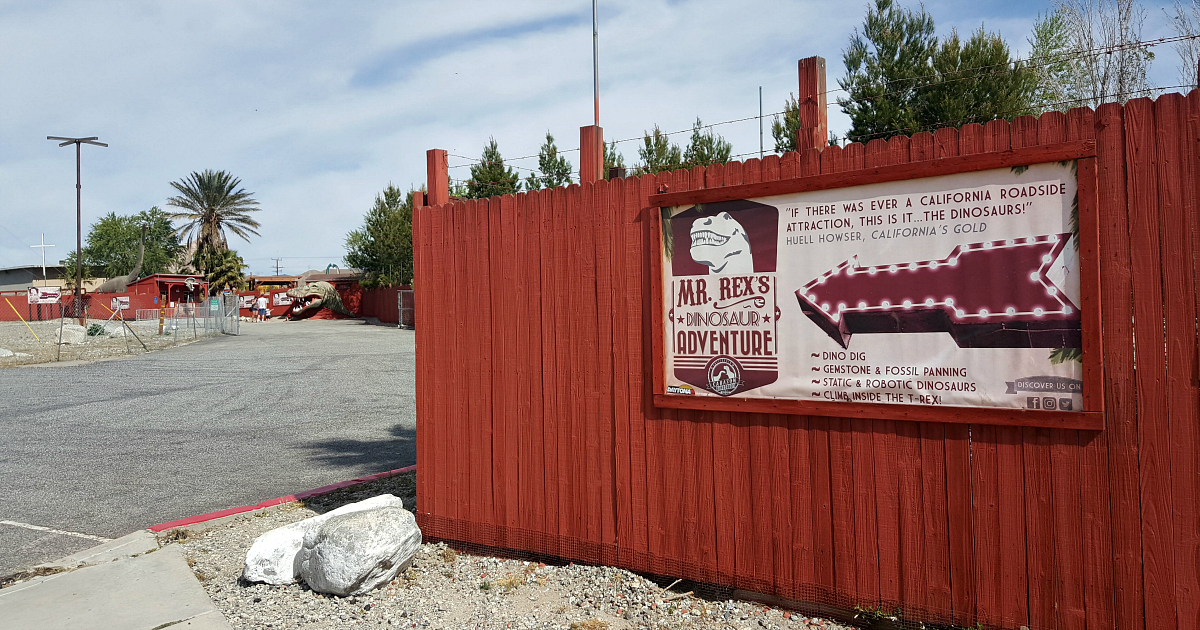 Cabazon Dinosaurs
Mr. Rex Dinosaur Adventure
50770 Seminole Drive
Cabazon, CA 92230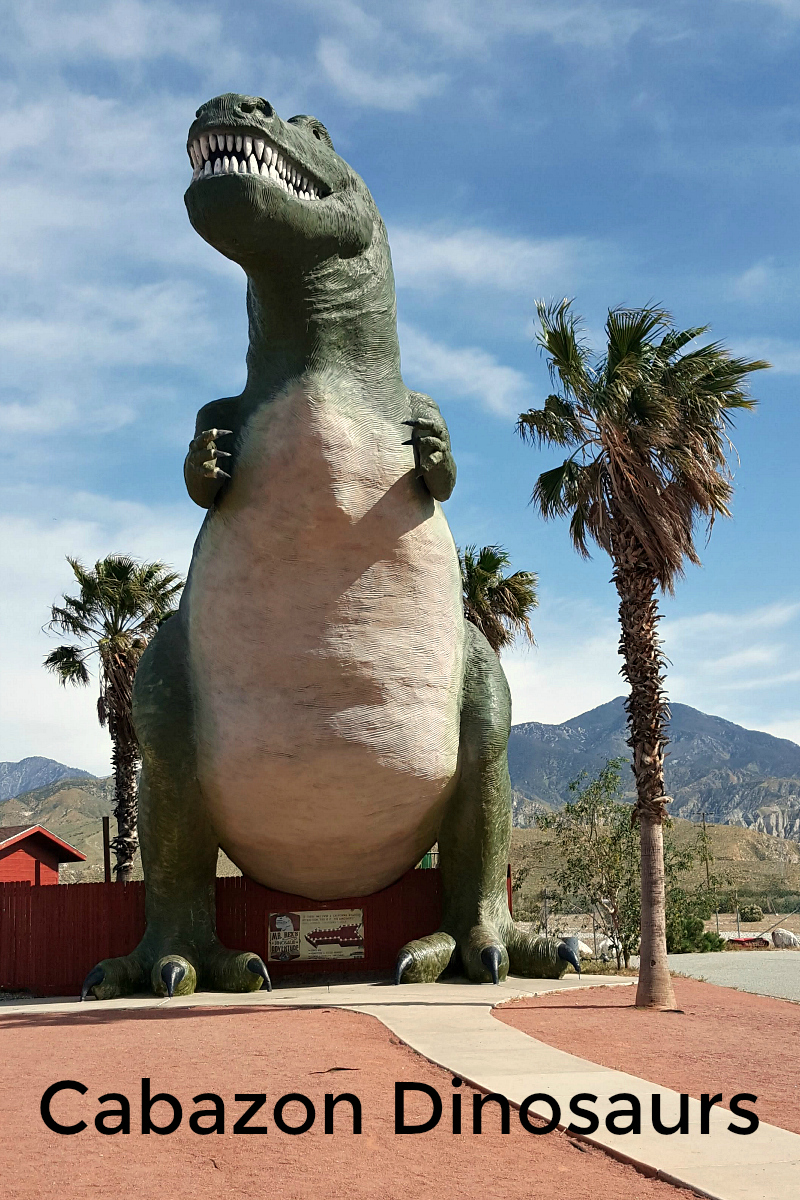 Check out my other travel articles, so you can get more travel inspiration. And, take advantage of these Palm Springs hotel deals, so you can save money to go on more adventures.