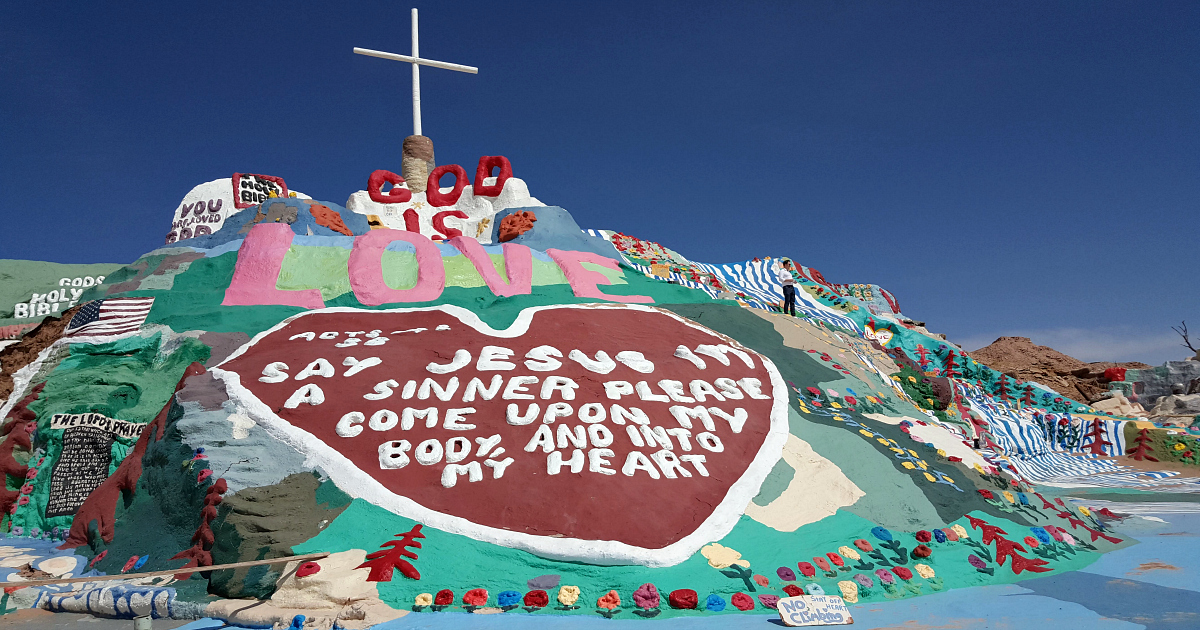 Salvation Mountain
In the California desert near the off-grid community of Slab City you'll find Salvation Mountain. It is a one of a kind folk art experience, so it is definitely worth a stop.
Leonard Knight didn't see himself as an artist, but he became one in the decades he dedicated to creating this labor of love in the desert. The Dr. Seuss-like mountain and other structures are made from adobe, straw, and a whole lot of paint. He also incorporated tires, old vehicles and other found items into the continually evolving work of art.
The last time I visited was shortly after Leonard Knight passed away in 2014. At that time, volunteers were trying to keep up with maintenance, but the future of Salvation Mountain was unsure. The harsh desert weather makes maintaining it a never ending job.
I was thrilled, when I drove up this time. The property looks fantastic! In fact, it is even better than before. Paint is regularly reapplied to keep it bright and bold, and the art is continuing to expand. Newer sections are perfectly aligned with Leonard's work and vision, so I'm sure he would be overjoyed with its progress.
Photo Gallery