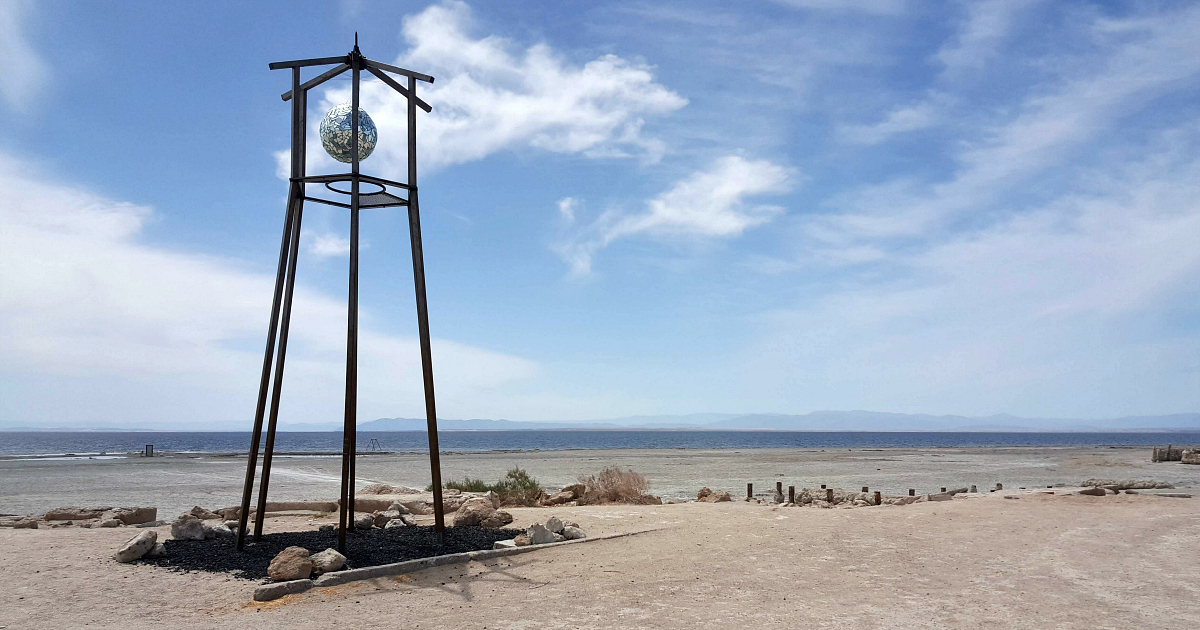 Bombay Beach
I have been to many beaches in the US and abroad, but Bombay Beach on the Salton Sea is one of a kind. Visiting is great, even though I don't ever plan on swimming here.
Decades ago, developers dreamed up a desert oasis on the Salton Sea. However, things did not turn out the way they had planned. The accidental sea was a toxic nightmare with no easy solution. Then in the mid 1970's, the former swanky resort town that is located below sea level flooded.
The marina, commercial buildings and rows of houses were submerged. A high berm has been built in recent years to protect the town that remains, but the devastation of the floods are still evident today.
Houses remain buried, but you can see what remains of rooftops and walls poking out from the dirt. Creative folks have turned some of the debris into artistic expressions, and other artists have created new works of art on the beach. Each time I visit, there is something new to see.
Photo Gallery