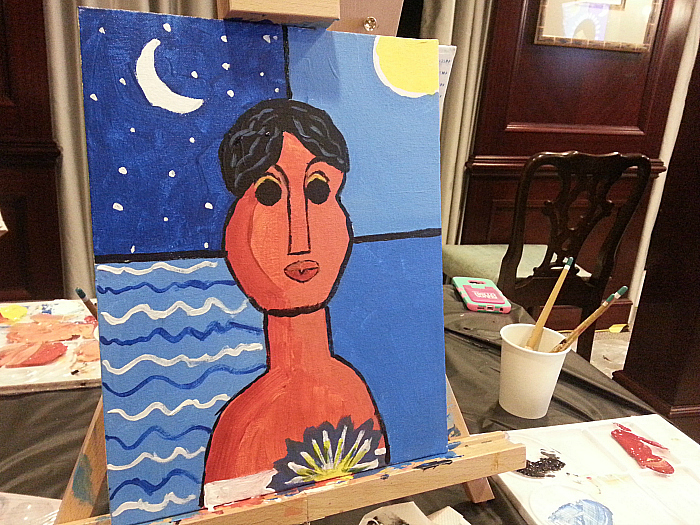 Am I a painter?
Absolutely not!
Did I have a great time at the wine and paint class onboard the Fathom cruise to the Dominican Republic?
Definitely yes!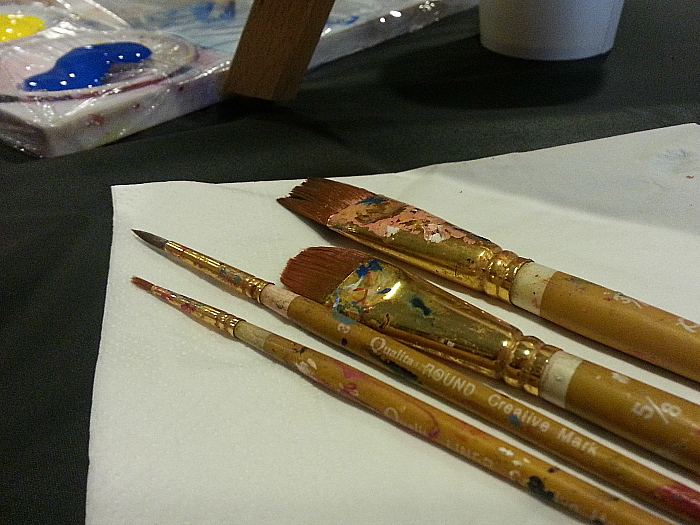 The Wine and Paint Class is an optional activity. When the class is available, it is listed in "Soundings," which is the daily schedule that is delivered to the cabins in the evening. It was offered twice on my cruise and has room for approx. 25 people. If you are interested, you'll want to sign up immediately. It does fill up quickly. There is a small fee for the class and wine can be purchased by the glass.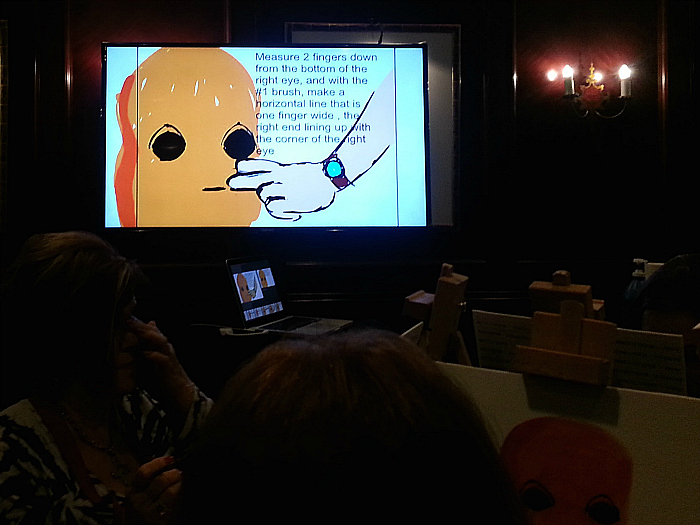 Painting is easy and fun, even for those of us who are not artists. There are step by step instructions posted on a screen and staff walks around to help. You can expect it to take 2 to 3 hours to complete your painting.
Mine does not look exactly like the sample painting, but none of the others in my group did either. We all used the instructions as a guide and let our own creativity come out. As I looked around the room, every painting was different and every painting was beautiful.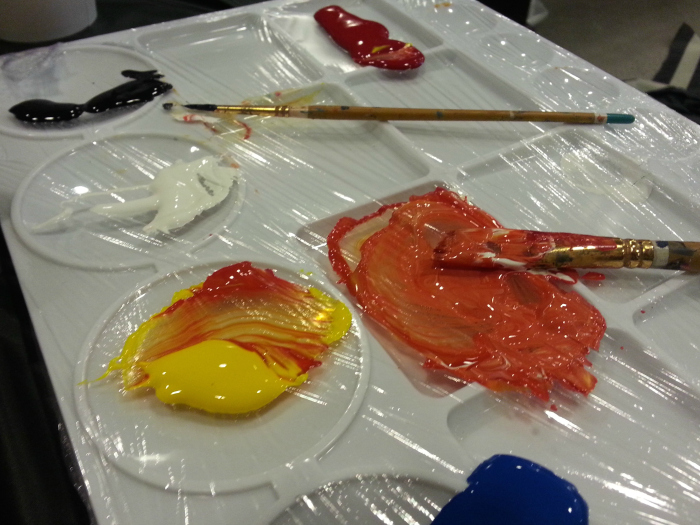 I'm glad I got to spend an evening painting and socializing at the Fathom Wine and Paint activity and would recommend it for all ages and all skill levels.
Click HERE for special savings of $50 to $150 off your next Fathom cruise (affiliate link). This will give you an extra savings off of the already reduced prices that are good through the end of this year.