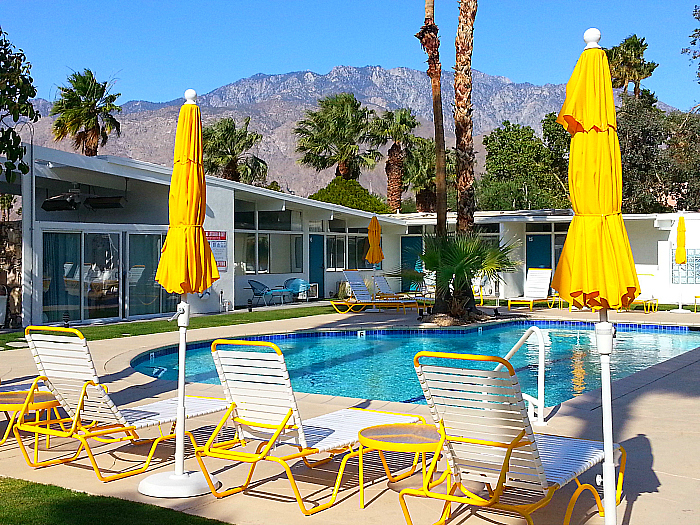 When I first arrived at The Monkey Tree Hotel, I knew that this was exactly what I was looking for with this trip to Palm Springs. The mid-century modern hotel is one of a kind!
The Monkey Tree Hotel was originally a swanky and private getaway for celebrities including Lucille Ball & Desi Arnaz, Bob Hope, Katherine Hepburn, several Beatles and even Marilyn Monroe and JFK. It then changed ownership becoming The Terra Cotta Inn, a profitable nudist resort for couples.
New owners, Kathy and Gary Friedle, decided that this beautiful property would be best if it returned to it's original roots. The basics of the buildings were still good, but they renovated and refreshed the property to highlight it's past while adding in some modern conveniences.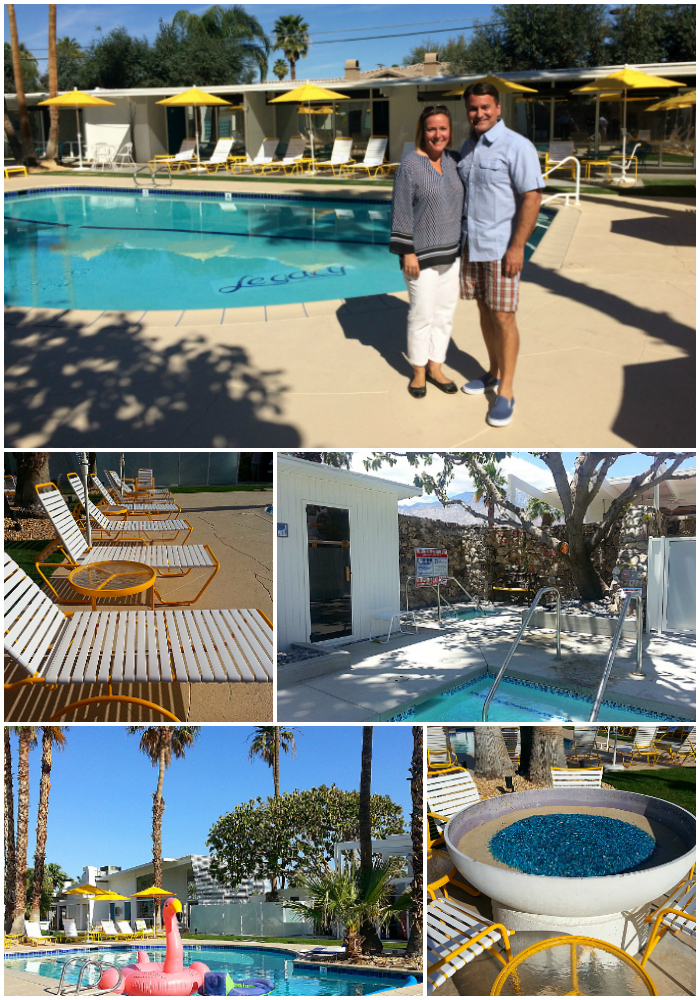 There are 16 rooms in the property. Each one sleeps two and has a beautiful view of the courtyard pool area through large windows. During the day, the window treatment allows guests to see clearly out the window while no one can see in. My spacious room had a king sized bed, kitchenette (stove, mini-fridge, microwave, sink…) and sitting area. It was really comfortable and a great home away from home. The Presidential Suite has a private courtyard and "secret" entrance from the parking lot.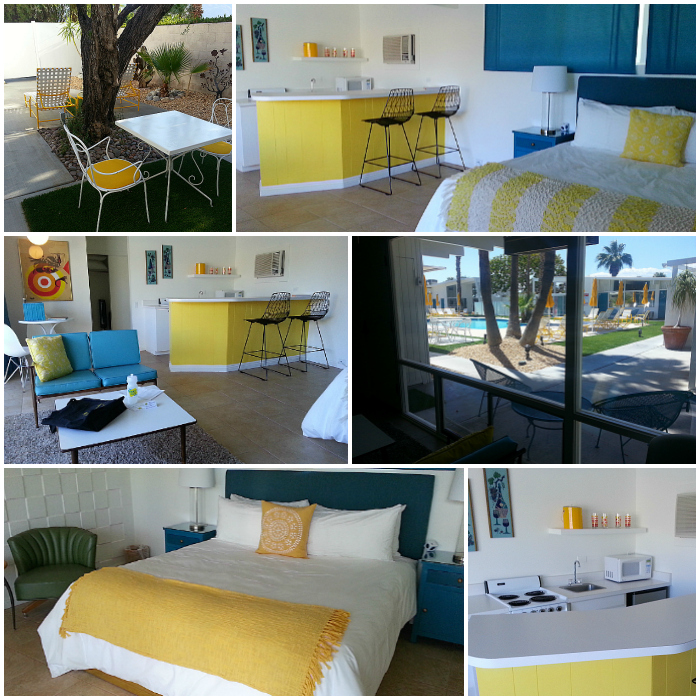 If you just wanted to get away from it all, you could easily move in for a week and never leave. Breakfast is served each morning and there is a late afternoon happy hour with drinks and snacks. WiFi is speedy and free. There are no extra resort fees or hidden charges to surprise you at checkout.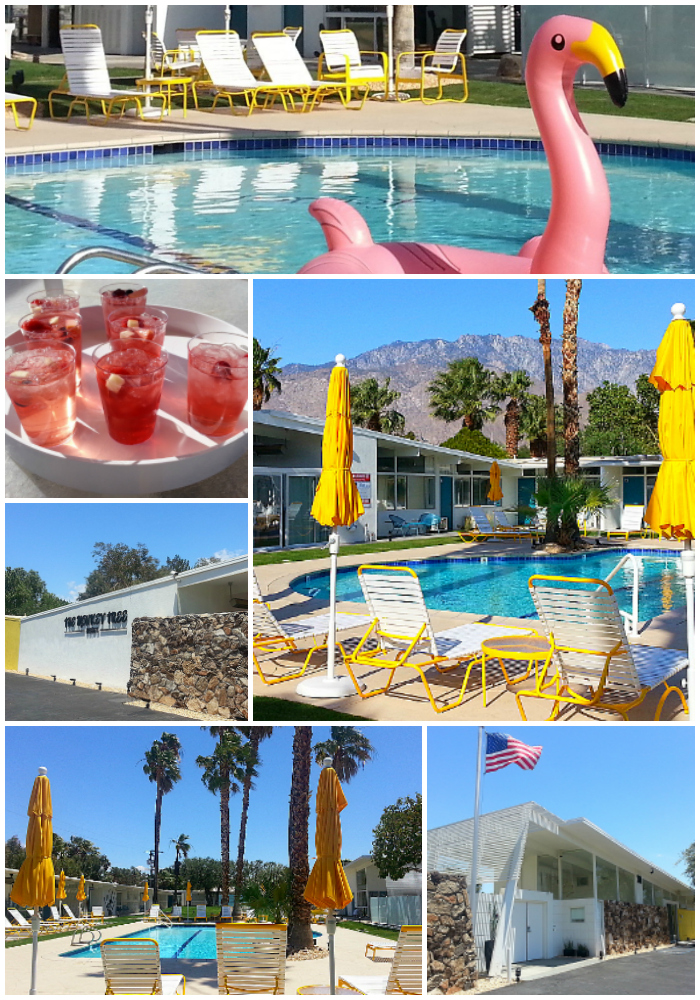 The boutique hotel is small, but you won't feel cramped. There are plenty of lounge chairs around the pool, which was warm enough that I didn't need to slowly ease myself in. The on-site Scandinavian spa area has a hot jacuzzi, cold plunge and dry sauna. My body felt great after trying them out.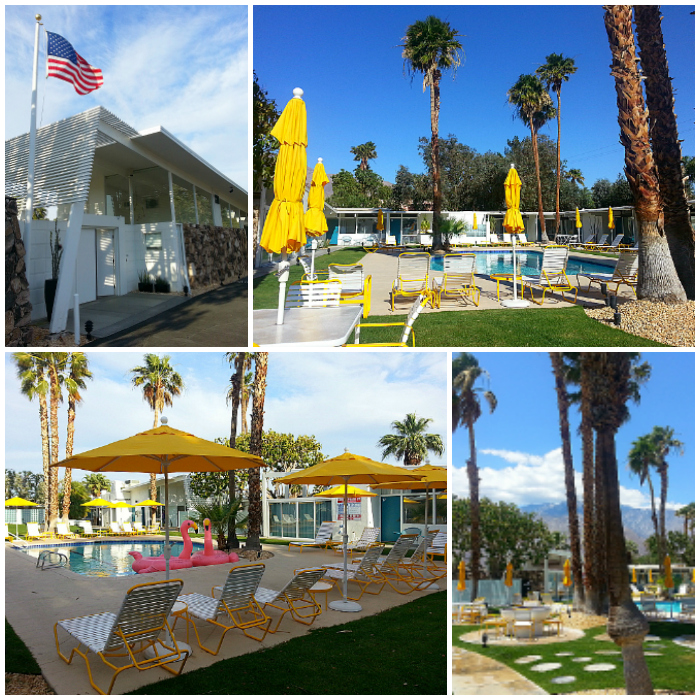 The Monkey Tree Hotel was designed by famed architect Albert Frey. The property is enclosed and feels secure. When you first arrive, you'll need to be buzzed in. Hotel guests are then given codes to access the security door during their stay. It feels as if you are stepping into a different world.
Kathy and Gary are excellent hosts! They take care of all of the little details that make each guest feel welcome and at home. This is a nice vacation spot for an individual or couple. It would also be perfect for an extended family group to rent out multiple rooms.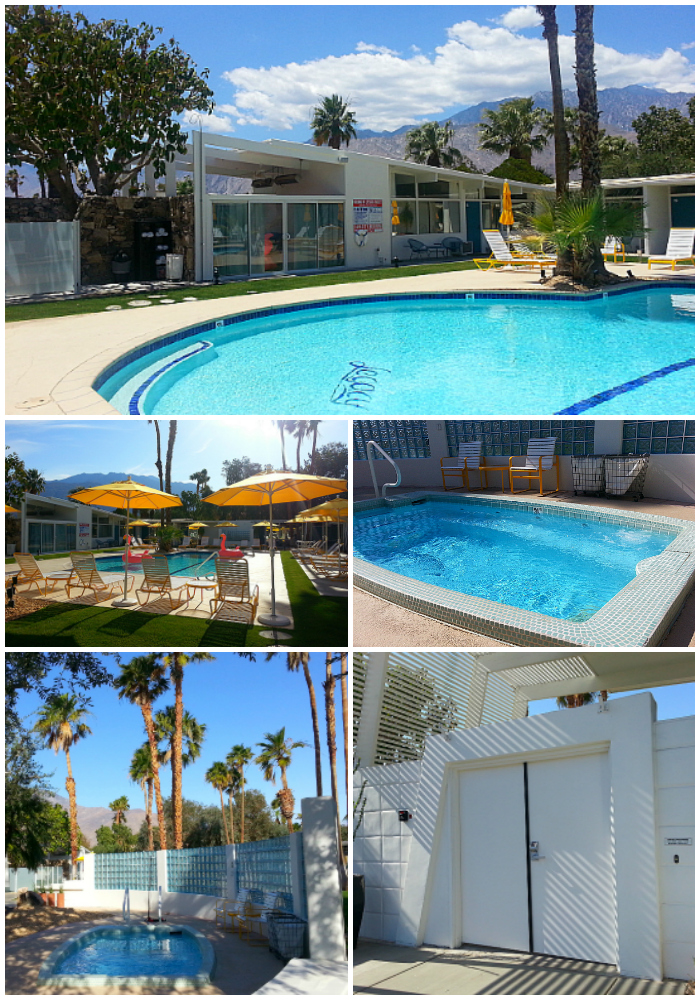 Click HERE for my article about the complementary breakfast at The Monkey Tree.
The Monkey Tree Hotel
2388 E Racquet Club Road
Palm Springs, California 92262