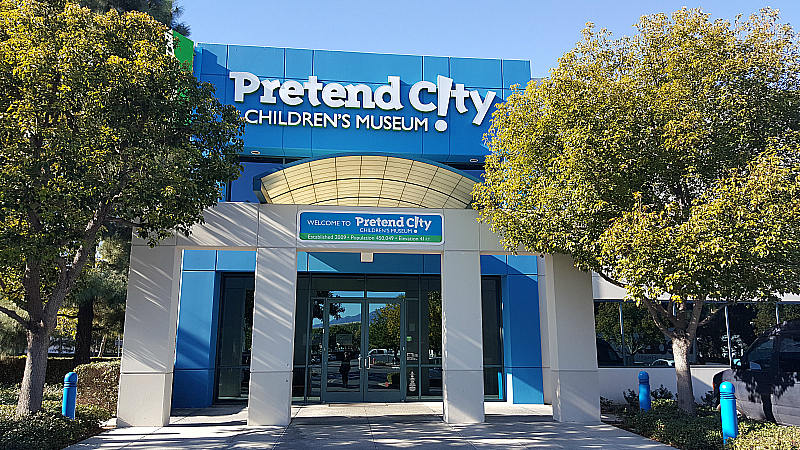 Looking for some active fun and constructive play for your little ones? Pretend City in Irvine is the place!
The children's museum is set up like a make believe city with interactive exhibits. Kids can have a great time playing and learning. Some of it is set up for infants and toddlers. Other areas are better for children who are a little older. Kids will have fun playing at the various stations and will probably be exhausted and happy after you leave.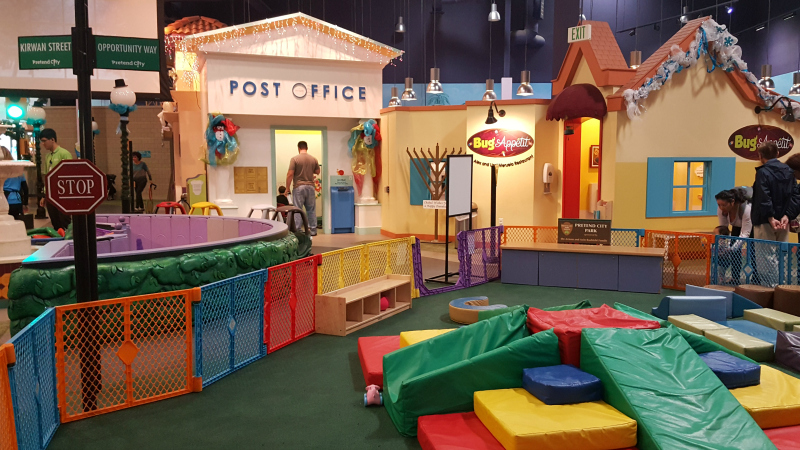 I was there on a weekday and was happy to see the diverse group. There were dads, grandparents and moms all having a good time along with the little ones.
You can get a one day pass when you arrive or you can purchase an annual membership with unlimited admission and other perks. Snacks are available and there is a gift store.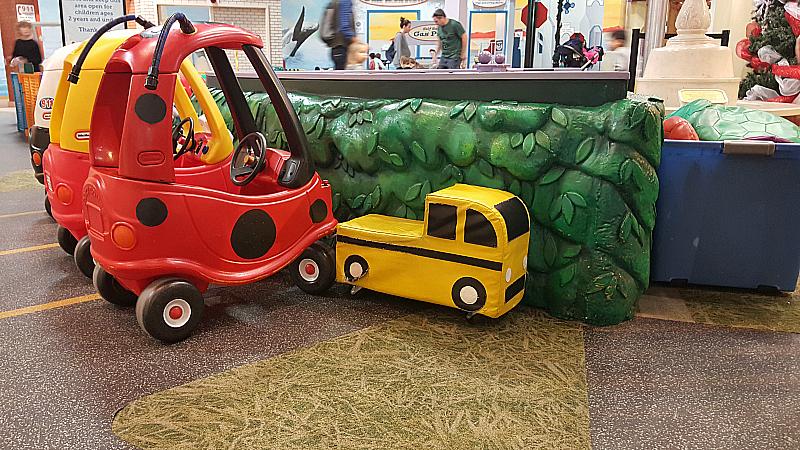 Any day is fun at Pretend City, but they also have special events throughout the year. Santa Claus was there meeting kids and posing for photos when I visited this week.
Here are some of the upcoming events:
December 24-30 – Hooray for Chanukah
December 26-30 – Festival of Kwanzaa
December 26 – Lego Menorah Lighting
December 31 – Annual Noon-Year's Confetti Countdown
Check out the current, complete event schedule HERE.
Do you know a little one who would have fun at Pretend City?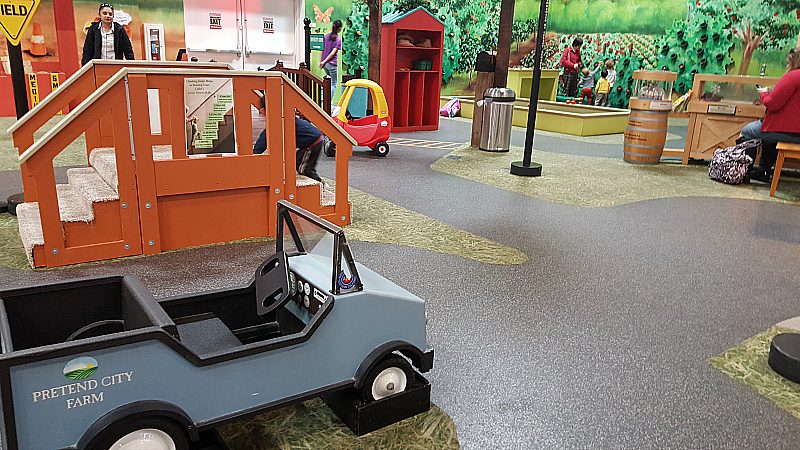 Pretend City
29 Hubble
Irvine, CA 92618