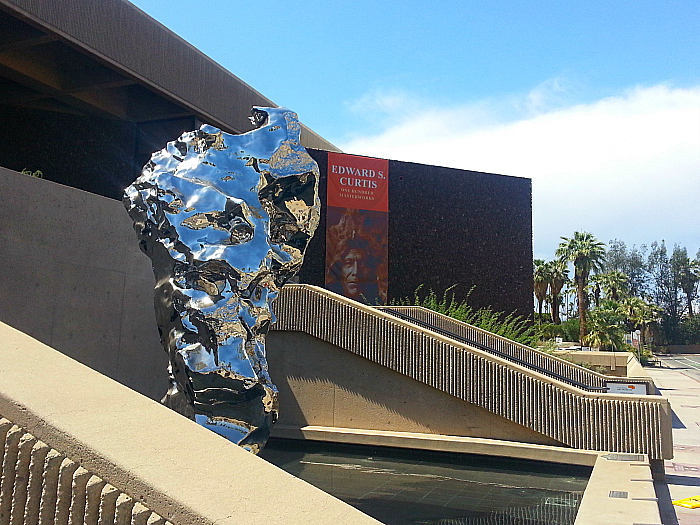 The Palm Springs Art Museum began in the 1930's and originally specialized in Native American art and artifacts. The museum has expanded significantly since then and so has their collection. In addition to the Native American displays, they also feature significant contemporary pieces.
The museum is spacious and the art is arranged so that it doesn't feel too crowded. You can enjoy and appreciate each individual piece. As I often do in museums, I took a leisurely walk around all of the exhibits and then went back to spend more time on my favorites.
The stunning Chihuly blown glass sculpture is on the second floor, but you can see it from all three levels of the open atrium. The art inspired by the Salton Sea was interesting. I enjoyed sitting on benches in front of the larger paintings to catch the intricate details that take time to notice.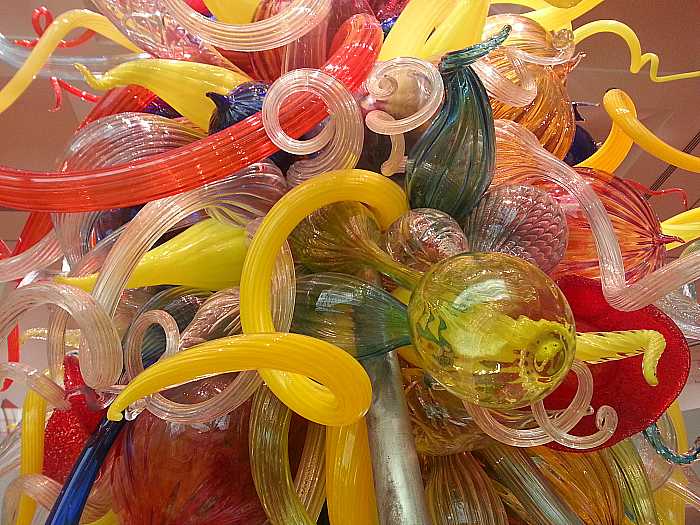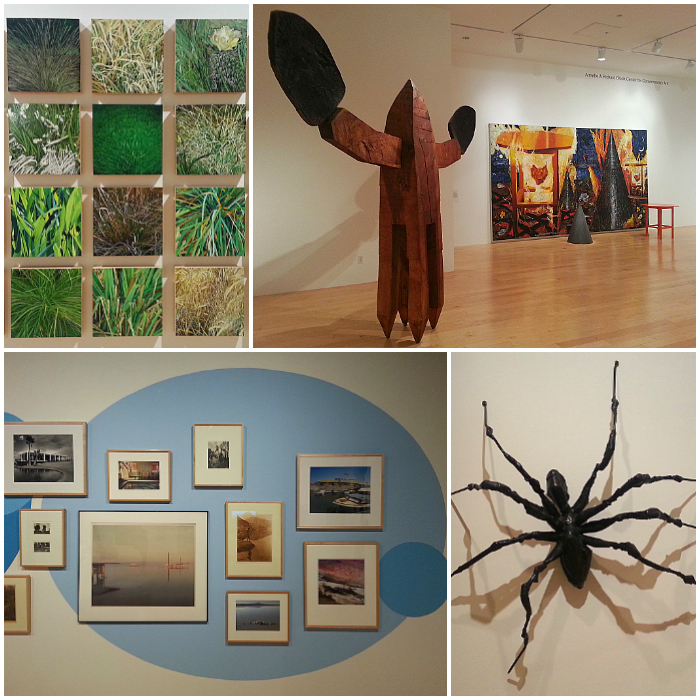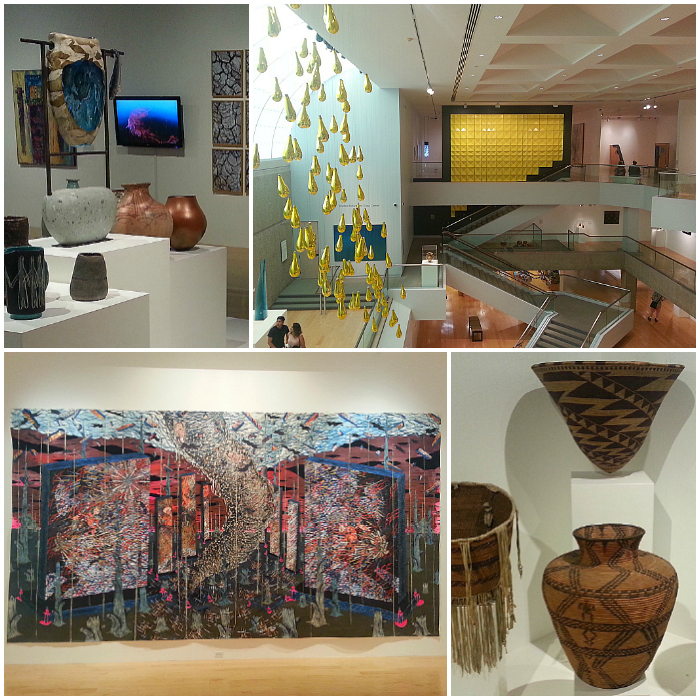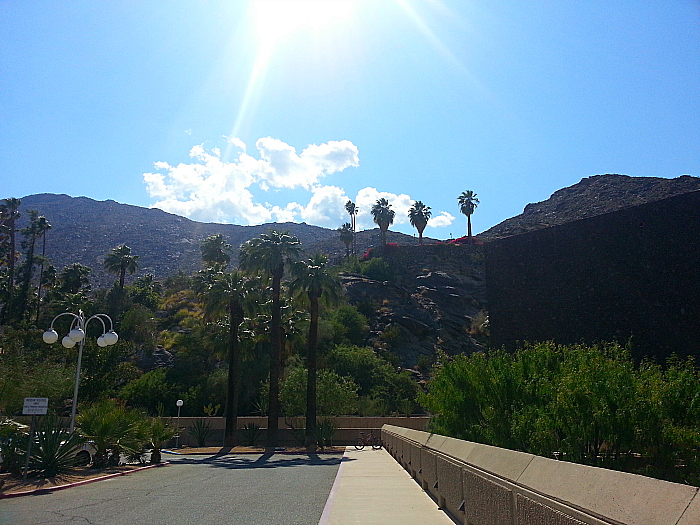 The Palm Springs Art Museum is open Tuesdays through Sundays. It is comfortably air conditioned and they have a store and cafe.
Palm Springs Art Museum
101 N Museum Drive
Palm Springs, California 92262