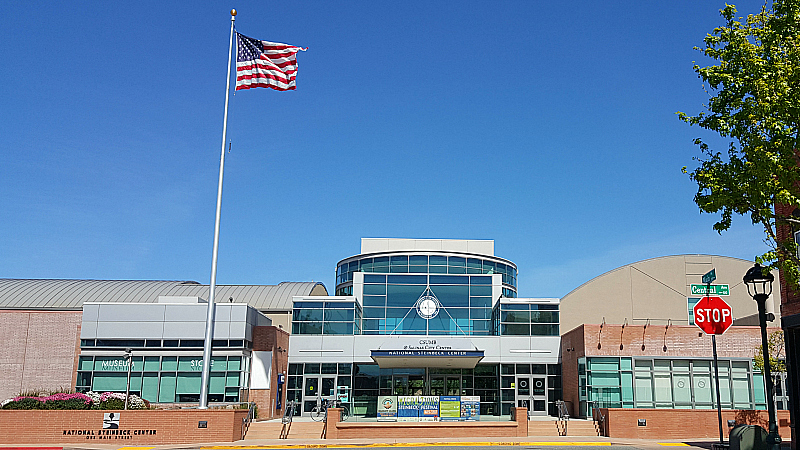 Do you remember reading Steinbeck in high school or college?
The first book I read was The Grapes of Wrath. It had such an impact on me that I read it through a second time immediately to pick up on additional details and foreshadowing of what I now knew was the ending.
The Grapes of Wrath is fiction, but with Steinbeck you never know exactly where the blurry lines between fact and fiction lie. Much of his work was based on real events and inspired by the people he came to know. The plight of these migrants making their way to California in search of work and a better life shocked me, just as I presume Steinbeck intended. My own family headed west to California just a couple of decades later under very different and much more fortunate circumstances.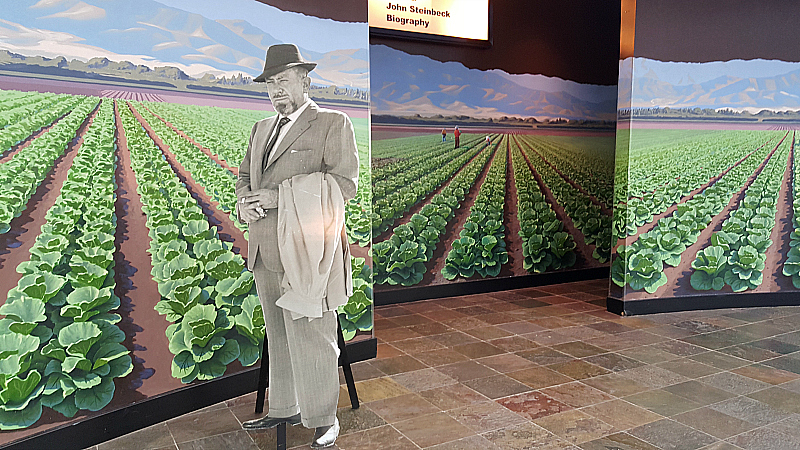 John Steinbeck grew up in Salinas, just a short distance from the current location of the National Steinbeck Center. The people and beauty of Monterey County inspired much of his writing, including three novels that I studied in school – Grapes of Wrath, East of Eden and Cannery Row.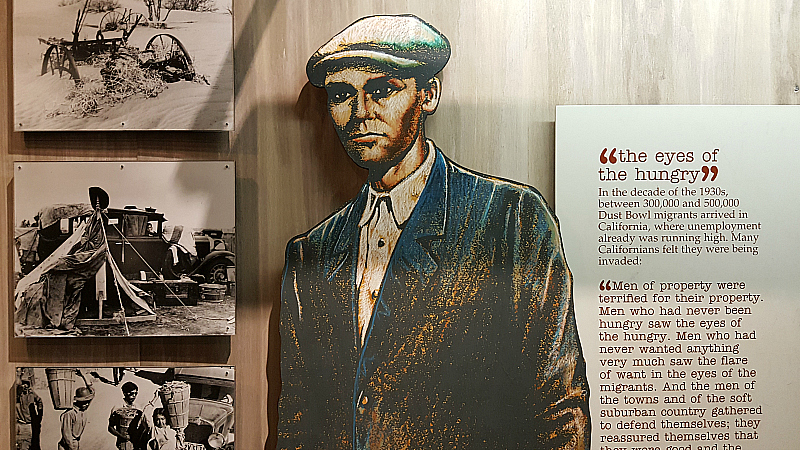 The Center has a theater with a continuous loop of films, archives and a gallery that takes you on a journey through Steinbeck's life in his books. There is memorabilia from the author and the movies based on his books and thought provoking interactive stations. Quotes from books and interviews are posted throughout the rooms.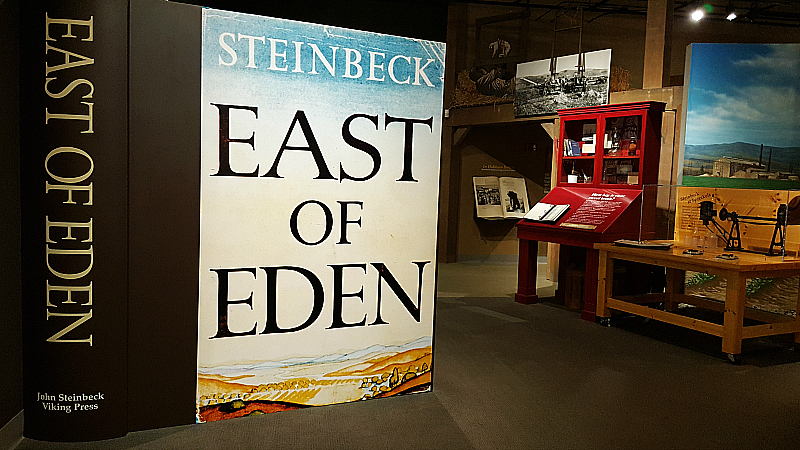 As I walked through the gallery, I was struck by how relevant his work is today. In some ways our society has evolved, but similarities remain. There is no dust bowl in the Midwest, but there are daily news reports of refugees fleeing horrible situations in search of something better for themselves and their families. Laborers on farms and in other industries still struggle to be treated fairly. Differences that he noted in different parts of the country still ring true today. Things are better in many ways, but there is still work to be done.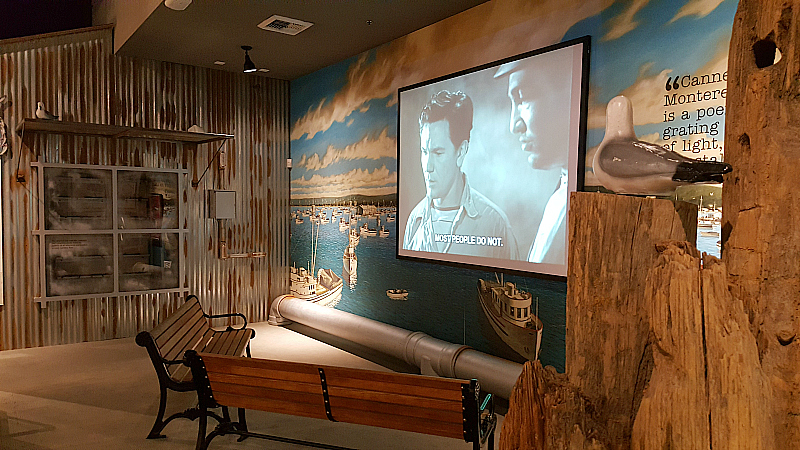 Steinbeck was often controversial, shining light on difficult subjects through vividly descriptive stories that highlighted the experiences of individuals. He had a strong sense of empathy and used his literary skills to draw out the empathy of those who read his books.
Whatever the issues of the day, it's important to understand the human impact. We can discuss immigration, civil rights, war, fair wages and other issues on an academic level, but empathizing with the real impact of these big issues on people is how change can occur. Steinbeck understood that.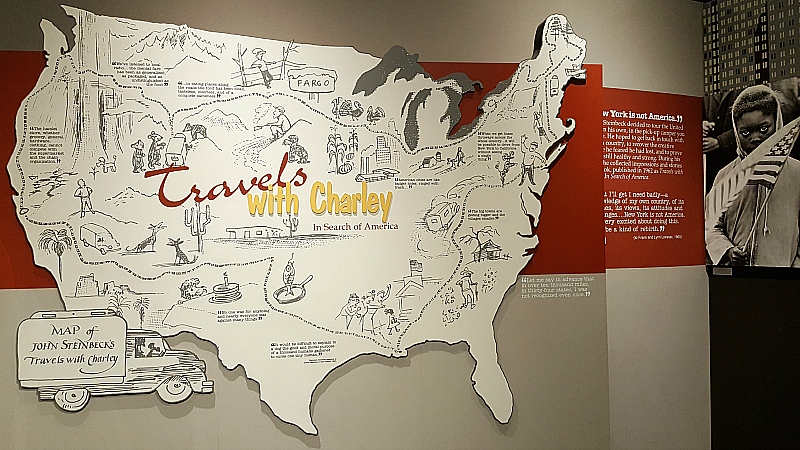 The National Steinbeck Center is great for Steinbeck fans and people who are interested in literature, movies, history and current events.
My visit brought back memories and made me think about present day issues. I listened to the Cannery Row audio book in the car on my Monterey County road trip. The next book on my to read list is Travels with Charley about Steinbeck's trip around the country in search of America.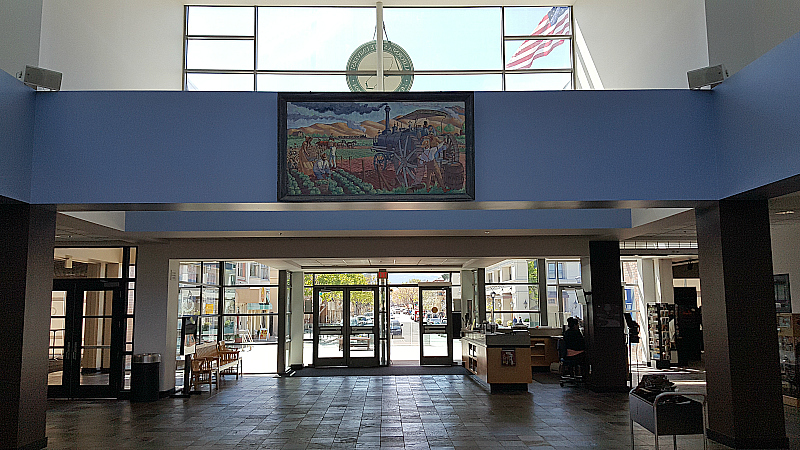 National Steinbeck Center
1 Main Street
Salinas, CA 93901