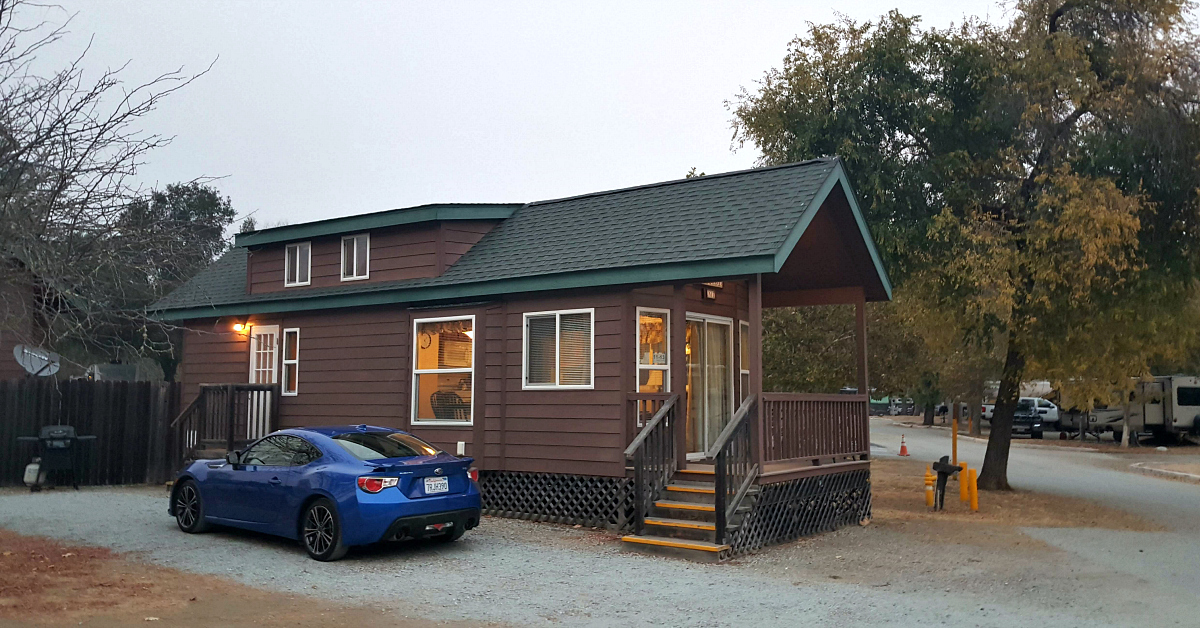 Morgan Hill RV Resort
The amenities of an RV park are great, and you don't need to have an RV to enjoy the Morgan Hill RV Resort near Gilroy. They have rental cabins and, also, RV hookups and tent camping sites.
This is a beautiful spot for those who intend to stay at the resort for their entire trip, and it is a great stepping off point for those who want to explore the surrounding Santa Clara Valley.
I was there vacationing with two other adults, and we stayed in one of their larger getaway cabins. There is bedroom with a queen sized bed, a loft with two twin mattresses and a sofa in the living room. It has a bathroom with a tub and shower and a kitchen. We had plenty of space, and were able to enjoy being together without feeling cramped.
The kitchen had a full-size refrigerator, stove, oven and microwave, and it was stocked with all the kitchen basics we needed. There was a toaster, coffee maker, dishes, pans, utensils and standard kitchen tools. I had everything I needed to prepare meals and snacks, so it made it really easy to settle in for the week.
Photo Gallery