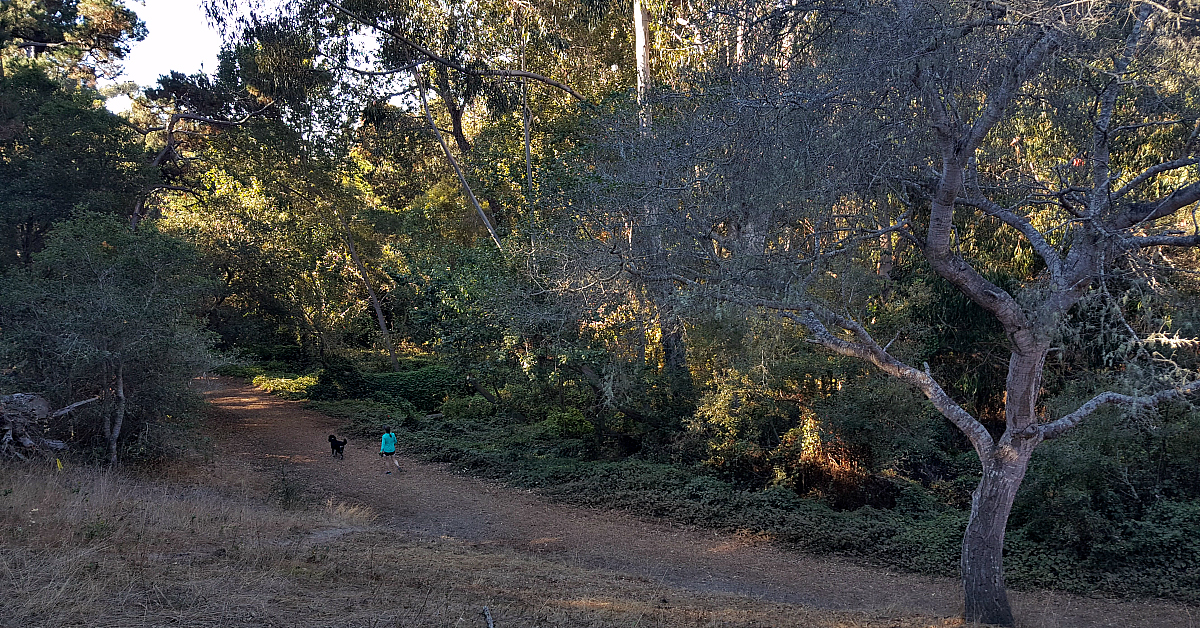 Mission Trail Park
I've been to Carmel by The Sea many, many times, but had no idea that Mission Trail Park existed. I'm happy that I finally found it, and will plan on exploring it more the next time I'm in the area.
The 34 acre nature preserve is managed by the city, and it is tucked inside a residential area with narrow, winding roads. If you don't know what you are looking for, it's easy to miss.
There are several access points marked by signs with trail maps of the preserve. You'll need to park on residential streets, since there are no big parking lots. I entered at the trail head at the end of Martin Road, and there was plenty of street parking available.
The trails are clearly marked, so I didn't have to worry about veering off course. I started out in the sunshine at the top of the trail. Then, I made my way down below in the shade covered by a gorgeous canopy of tall trees.
Photo Gallery