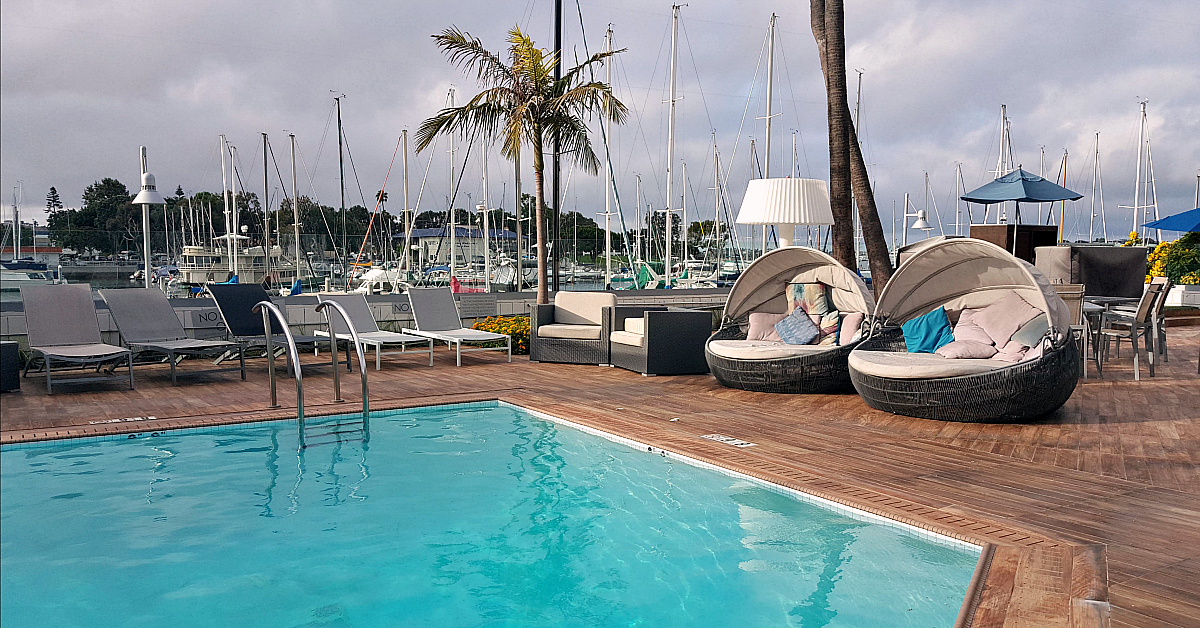 Marina del Rey Hotel
Whether you are a local looking for an easy getaway or an out of towner looking for a California experience, the Marina del Rey Hotel is the perfect spot.
The waterfront hotel originally opened its doors in 1964 and was renovated and modernized just a few years ago. They kept much of the original mid-century modern styling, but added in modern touches and amenities. The result is a luxurious and comfortable hotel that celebrates its history.
I had seen photos before I arrived, but couldn't help smiling when I entered the lobby. The artwork is stunning and the decor is simple and beautiful.
The hotel is surrounded by water on three sides, so the guestroom views are good wherever you are. You'll just want to select the type of room and view that are best for you, when you make your reservation.
My room was on the ground floor by the spa and infinity pool. There was a sliding glass door that opened to a private patio with views of the pool area and marina beyond it. I thought it might be loud that close to the pool, but the sliding glass door kept it quiet inside.
I enjoyed swimming in the heated pool and went for long walks around the marina. They also have a fitness center and bikes available for guests to use around town. SALT Restaurant is near the pool deck and has great food and gorgeous sunset views.
Photo Gallery