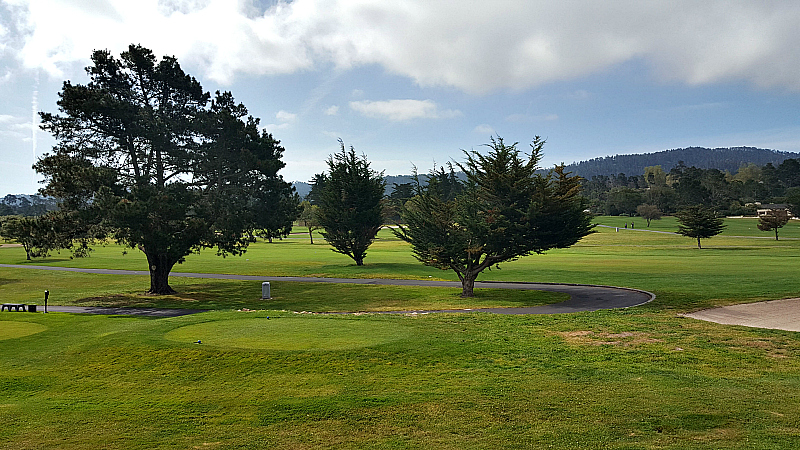 Hyatt Regency Monterey
Monterey County has become a favorite destination and I find myself there at least once a year. My most recent trip was to the Hyatt Regency Montery and the experience was great!
I am not a golfer and don't intend to become one. However, I am definitely a fan of resorts on golf courses. In addition to luxury amenities, the views are typically beautiful. That is the case at the Hyatt with the green grass, trees, mountains, blue sky and fluffy clouds.
There is plenty to do throughout Monterey, but you can find plenty to do right at the resort. I went into town one afternoon to go to the Monterey Bay Aquarium and to wander around Cannery Row, but other than that I spent all of my time at the Hyatt.
My golf course view room was comfortable, quiet and relaxing. I enjoyed the big windows and the peaceful atmosphere was just what I wanted. If you're traveling with your family and plan to spend a lot of time swimming, I'd recommend requesting a poolside room for convenience.
In addition to the golf course, there are two swimming pools, two spas, outdoor games and, also, a fitness center. I had the pool and spa to myself in the morning, so I could swim laps before starting my day.
The food options are excellent and there is plenty for adults and kids to choose from. Check out my other articles and read about the Hyatt's dining options and a chef's dinner special event.
Photo Gallery