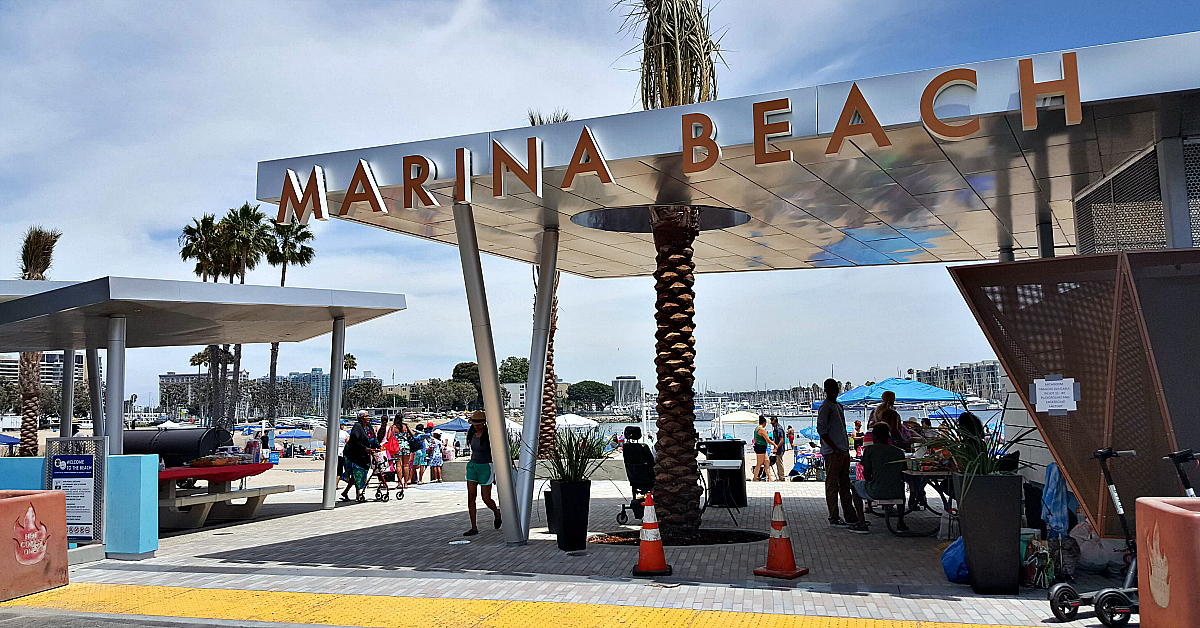 Marina Beach
Marina del Rey's Marina Beach is a great place to enjoy the beach without waves. The sheltered cove is also known as Mother's Beach, since it is ideal for families.
The beach is run by Los Angeles County and they've included just about everything you'd want from a beach park. You can swim, picnic, play on a playground, rent a kayak or SUP, play volleyball or just relax and enjoy the sunshine and ocean breezes.
Parking was easy, even on the Summer Saturday that I visited. County parking lot 10 is right next to the beach and they charge a flat rate. It was $15 cash in advance for all day on a peak season weekend, but is cheaper other times of the year.
If you are only staying for a short time and don't mind a little walk, you may want to park in nearby lot 11 that charges based on the time you stay. Either way, parking is convenient.
Arrive early, if you want to grab one of the shady, covered picnic tables. Otherwise, you should have plenty of space to spread out and enjoy your day.
The swimming area is roped off and this helps keep swimmers and waders safer. Kayaks and SUPS can launch from a separate area of the beach and don't have to worry about accidentally running into a swimmer. A county lifeguard was on duty, to help keep people safe and in the proper areas.
Photo Gallery