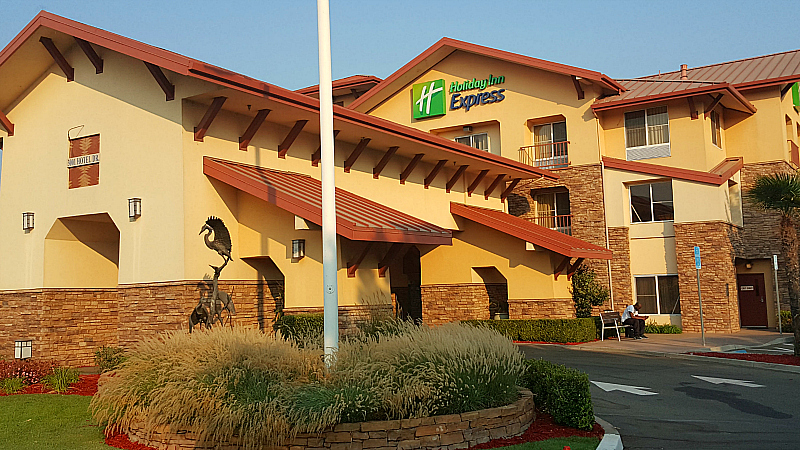 Turlock is a California city that I've driven through many times. Highway 99 runs through Turlock and Stanislaus County. I've taken this route when driving between Southern California and Sacramento and other Northern California towns. This was my first time to do more in Turlock than just stop for gas or a bite to eat.
The Holiday Inn Express & Suites is located just off Hwy. 99 in an area with chain restaurants and shopping nearby. I was only there for one night, but it looks like it's set up well for those who need an extended stay for business purposes.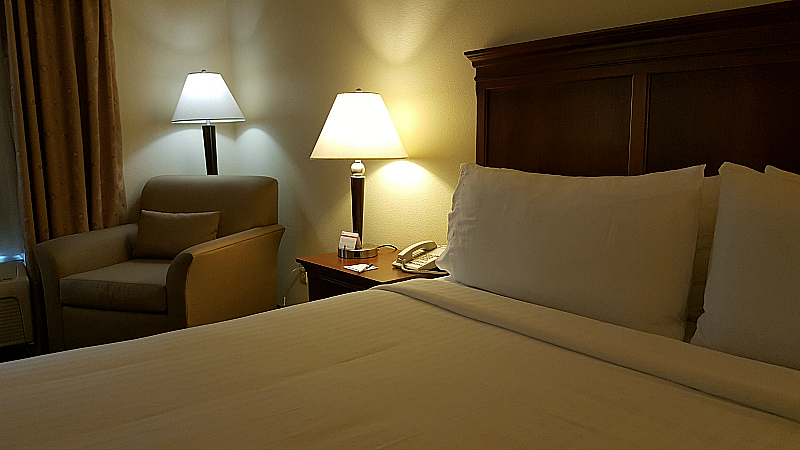 My room was on the second floor facing the street. The king sized bed was great and there was plenty of room to unpack and get comfortable to relax or get some work done. I didn't notice any street noise or sounds from other guests when I was in my room. There was an in-room Keurig with coffee supplies to keep me happily caffeinated.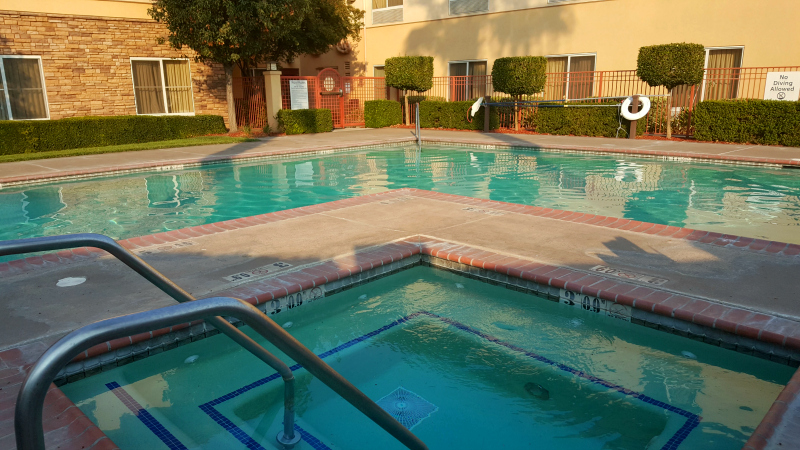 The weather was hot outside, but my room and the common areas were kept comfortably cool. Despite the heat, the pool wasn't crowded. The water felt great and I enjoyed sitting outside in the shade. They have a very small fitness room with 3 machines that you need a room key to access. Based on my visit, there is a good chance you'd get to work out alone.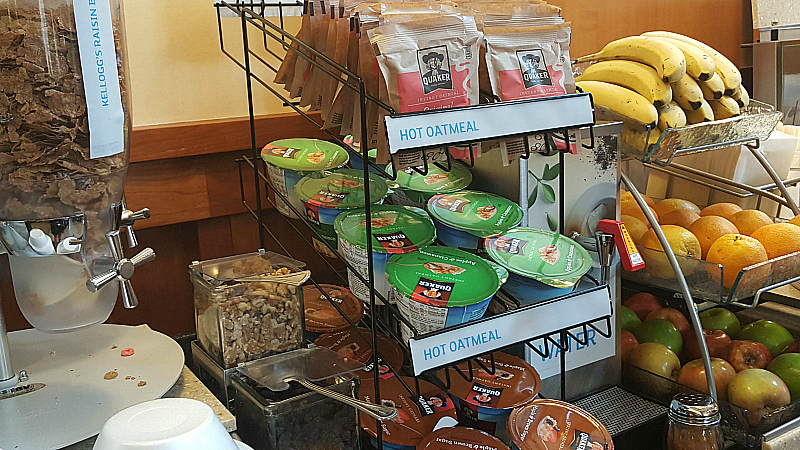 Breakfast is complementary. They serve a variety of beverages, fruit, cereal, yogurt and a few hot dishes. The hotel also provided cold water and fruit at all times in the main lobby.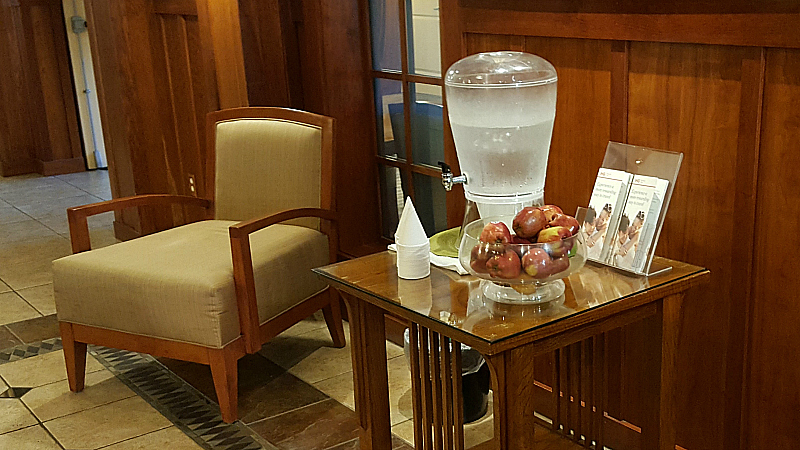 Overall, Holiday Inn Express was a clean, comfortable and safe spot to stay when traveling to or through the San Joaquin Valley. I hadn't been to a Holiday Inn for many years and was pleased with the experience.
Even Mark Twain was hanging out in front of the hotel!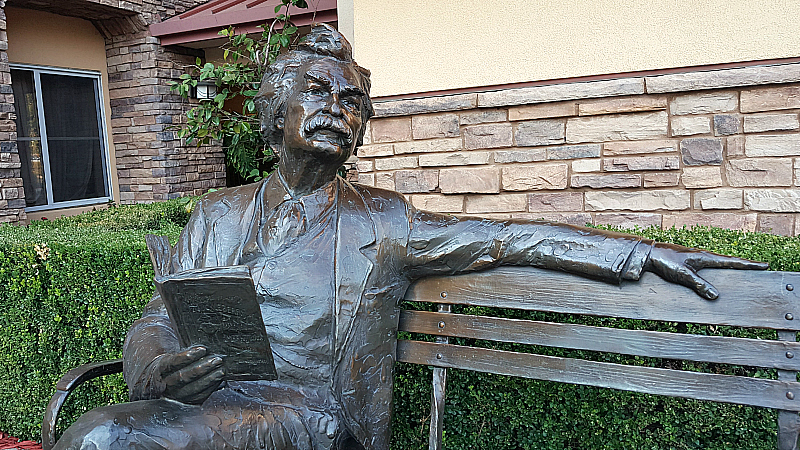 Holiday Inn Express and Suites
Highway 99
3001 Hotel Drive
Turlock, CA 95380