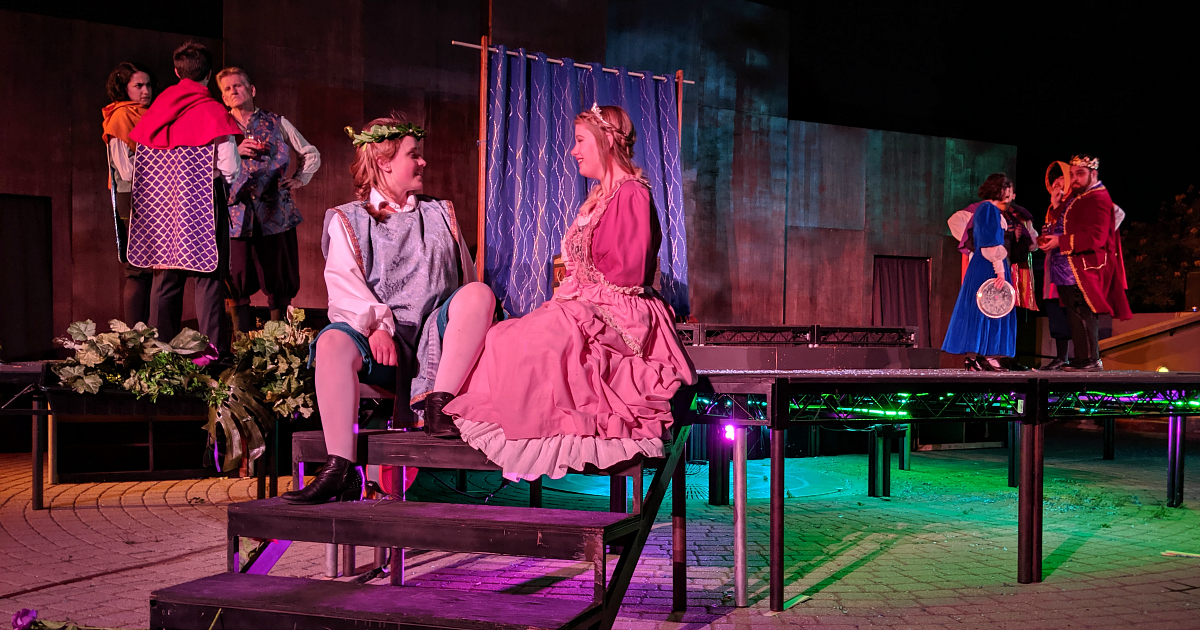 Summer and outdoor theater go hand in hand, so, of course, I had to attend the opening nights of the Claremont Shakespeare Festival.
I have read Shakespeare and have seen many adaptations of his work, but Ophelia's Jump Productions put on unique and memorable shows.
The two main shows this year are The Taming of The Shrew and The Adventures of Pericles Prince of Tyre.
Both are directed by women, so both were created with a feminine viewpoint.
The Taming of The Shrew featured an all female cast, while Pericles featured many women in traditionally male roles and, also, a drag queen.
Naturally, the Shrew didn't really need to be tamed, since a strong woman is not a bad thing.
Sontag Greek Theatre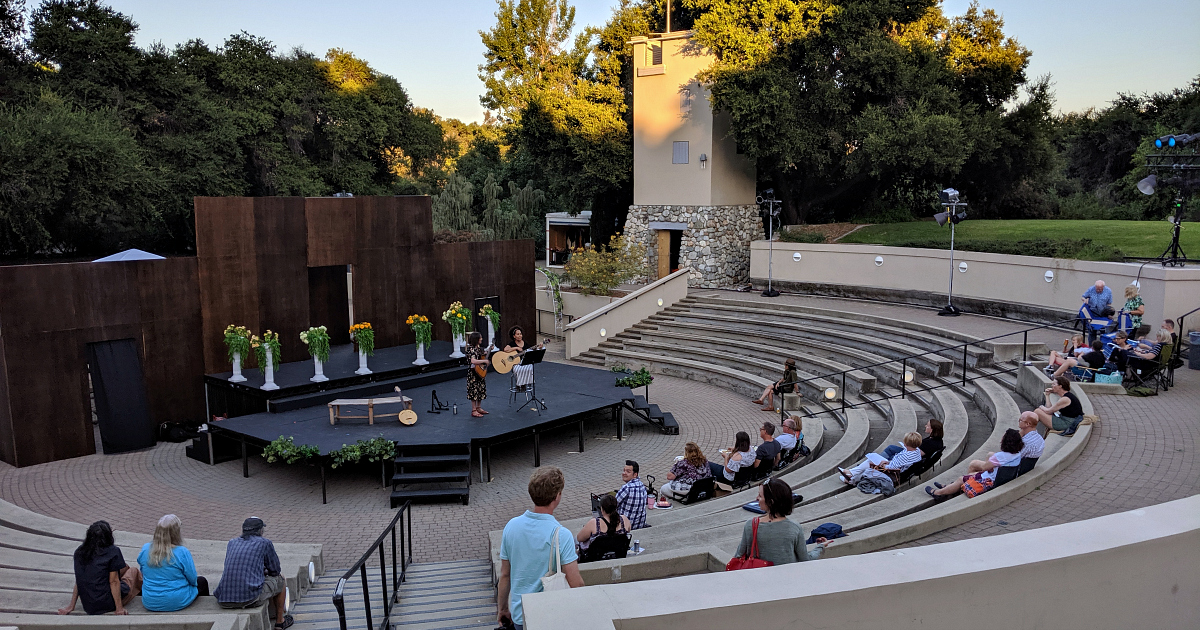 The actors were amazing, so it was easy to get immersed in the experience.
Within just a few minutes, I believed that The Taming of the Shrew characters were actually men.
Their portrayals were accurate down to the minute details as to how they stood, moved and behaved.
The Sontag Greek Theatre is on the campus of Pomona College in Claremont.
There is free parking in a structure a short walk from the outdoor amphitheater. When you park, you'll see signs directing you to the show.
Picnicking is encouraged, so guests can bring their own food and adult beverages into the show. You can either pack your own food or pick up a boxed meal in town.
If you want to eat your picnic on the lawn, you can bring your own picnic blanket.
The seats in the amphitheater are concrete, so I recommend a stadium seat for cushion. You can buy or rent one there, if you don't bring your own.
The Adventures of Pericles of Tyre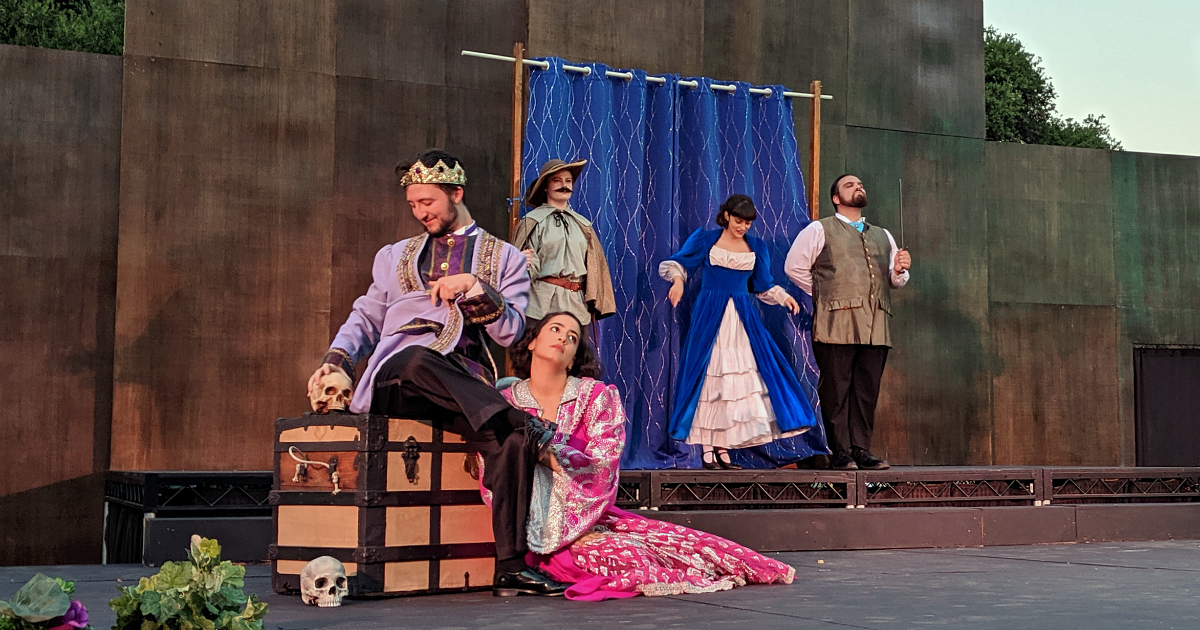 The shows are active and highly entertaining, whether you are new to Shakespeare or have been to many festivals.
Most of the action takes place on the stage, but the actors do make their way up and down the aisles throughout both shows. Additionally, they do interact with the audience for extra fun.
I sat in the front row both nights, so it felt as if they were performing just for me. If you prefer to sit higher up, you'll be able to catch all of the in aisle action. Sound was excellent.
Both shows were wonderful, so I'm looking forward to going back to Claremont for the festival next Summer.
The shows run through July 21st this year, so there is still time for you to get your tickets to attend!
Taming of The Shrew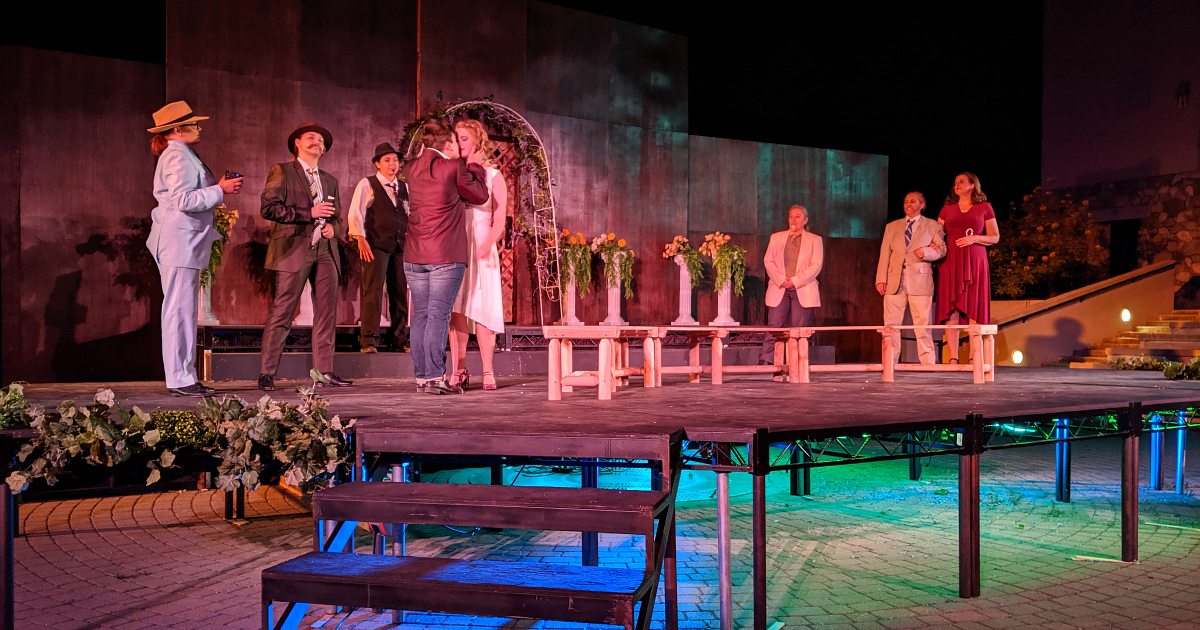 Sontag Greek Theatre
Claremont, CA 91711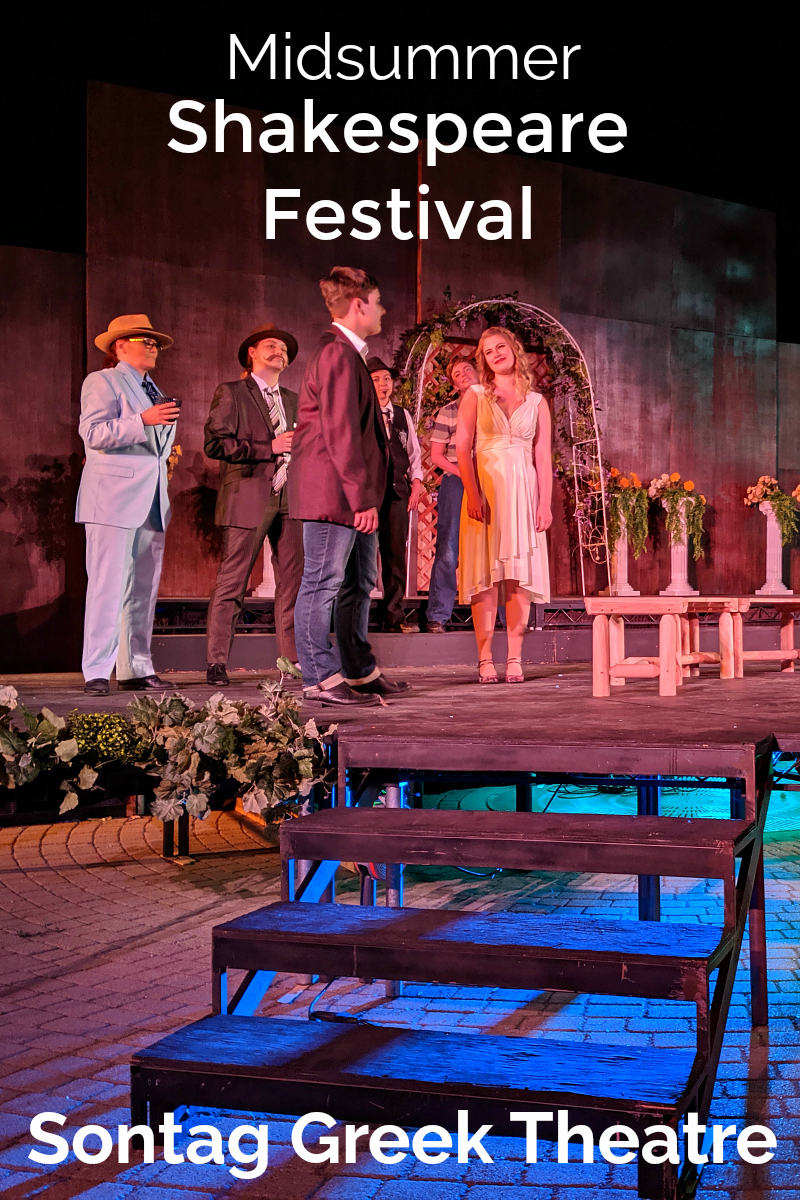 Check out my other travel articles, so you can get more travel inspiration.
Take advantage of great deals at the Claremont DoubleTree by Hilton, so you can save money and have a great time.