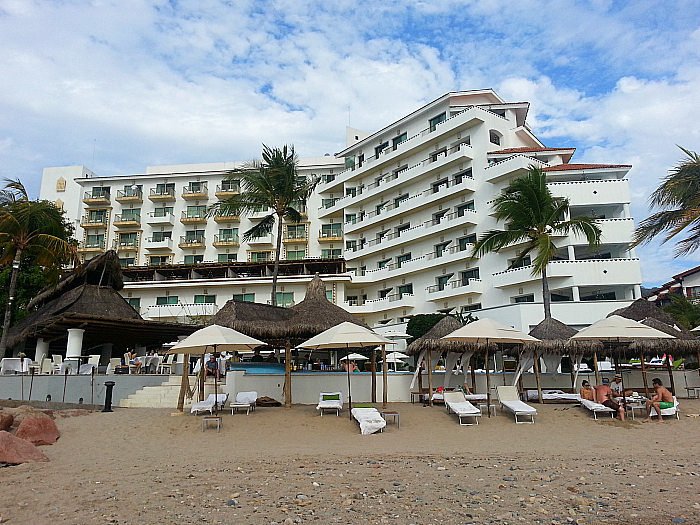 Have you ever been to Puerto Vallarta? I've been to Mexico many times over the years, but this was my first trip to this beautiful seaside town.
When trying to decide where to stay, there were two things that made Villa Premiere Hotel and Spa an easy choice. First was their Exquisite All-inclusive Gourmet Plan that covered all of my food and drinks. Second was their adults (ages 16+) only policy. I love children, but for this trip I was looking for a more adult experience and thought this would be nice. It was!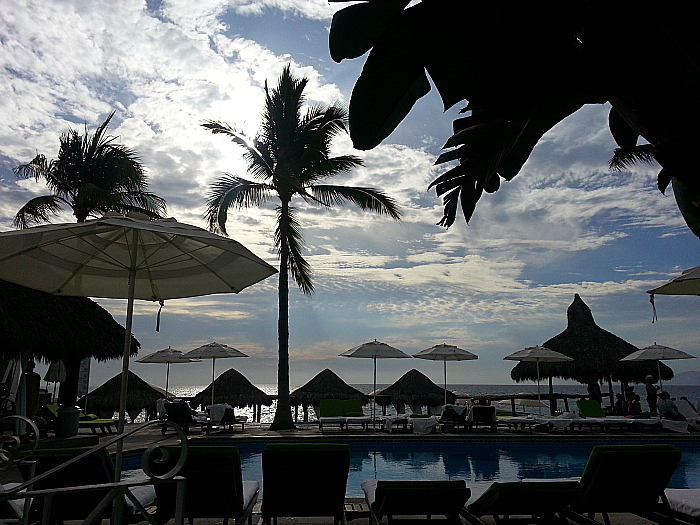 The location was great. It's just north of the main downtown area. We were close enough to walk to town, but far enough away that it wasn't loud or crowded where we were. There is enough to do at the hotel that those who like to stay put can find plenty to do.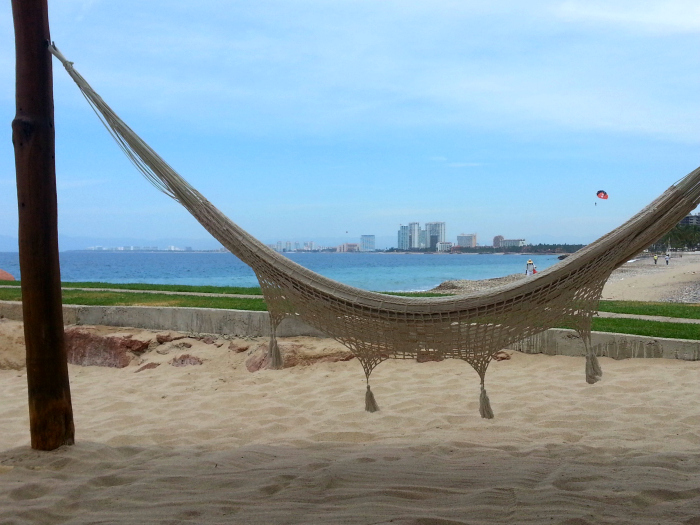 There are two swimming pools. The main pool is great for relaxing during the day and I enjoyed swimming laps there by myself in the morning. The infinity pool is closest to the beach and has bar service all day long.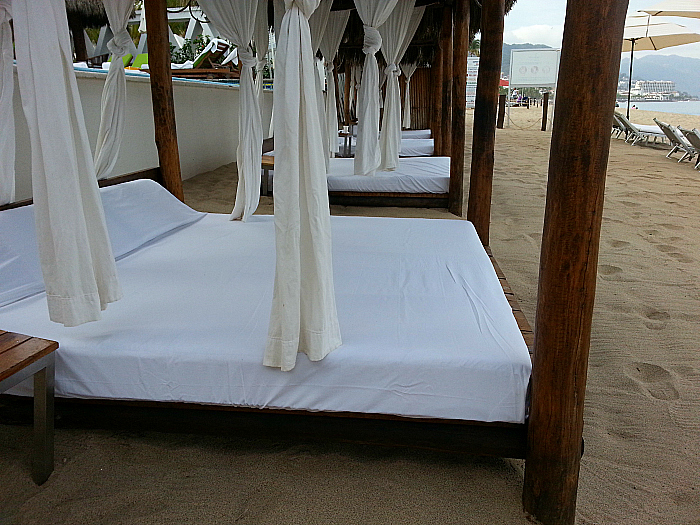 On the beach are beds, hammocks, swings and lounge chairs. You can even have food and drinks delivered from the poolside bar. It was a wonderful place to relax and enjoy the fresh air and beautiful views. It's also great for walking or jogging to the north and south of the resort.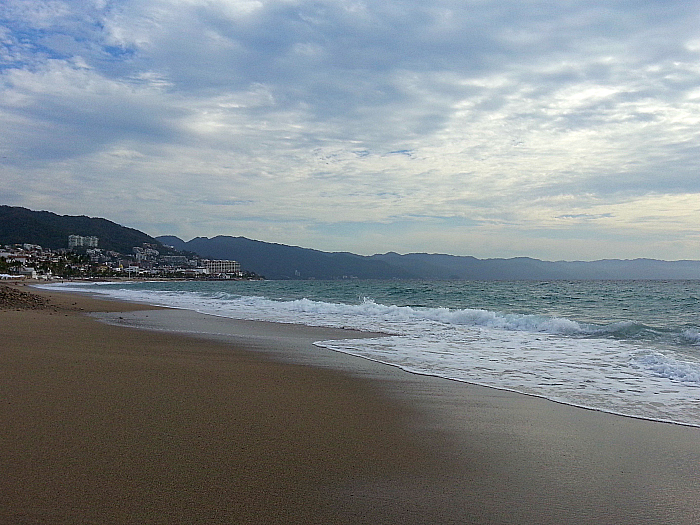 The staff does a great job taking care of the guests. We felt pampered as soon as we arrived. We were greeted with champagne, cool cloths and a short massage in a private area prior to being shown to our room.
The hotel is set up so that all of the rooms haves views of the ocean. The lobby and restaurants are on the lower level. Guest rooms are above that on levels 1 through 7. The view of Banderas Bay was stunning from my room on the 5th floor, but I'm sure it would have been equally stunning anywhere else in the hotel.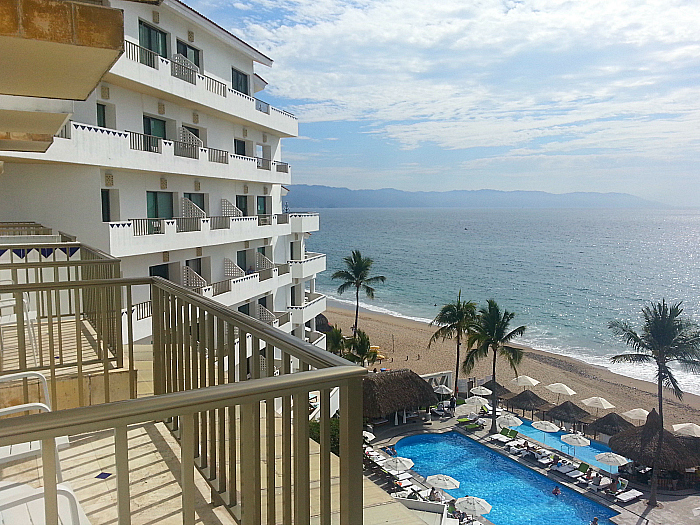 The rooms were recently remodeled and have a simple and modern look. This is one of the deluxe oceanfront rooms. It has a private balcony, table and chairs, chair with ottoman, dresser, TV and minibar. They also have larger suites, some with jacuzzis.
The bed was incredibly comfortable and we even had our choice of pillows from the 'pillow menu.' WiFi is free and worked well for me throughout my stay.
The hotel spa offers body and skin treatments. They also have a steam room, sauna and a gym. Staff is available around the clock to answer questions, provide butler service and help schedule taxis, appointments and activities.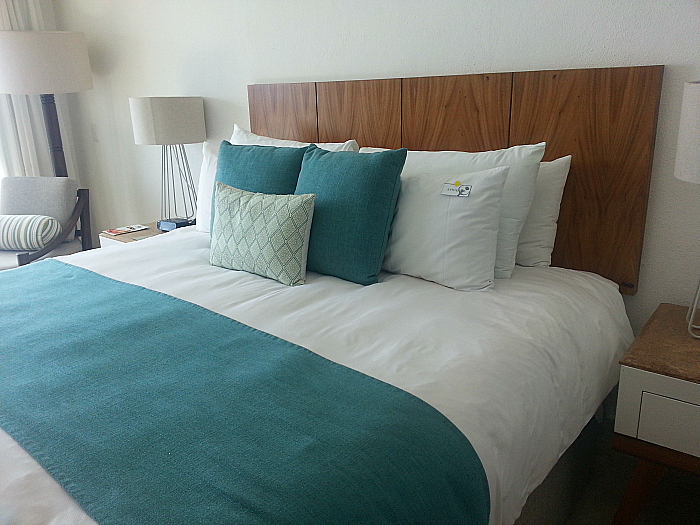 This gorgeous sunset during dinner my final night there was a real showstopper. It was as if everyone had to pause to marvel at the beautiful pinks and oranges in the sky.
I thoroughly enjoyed my stay at Villa Premiere Resort and Spa and would love to go back again!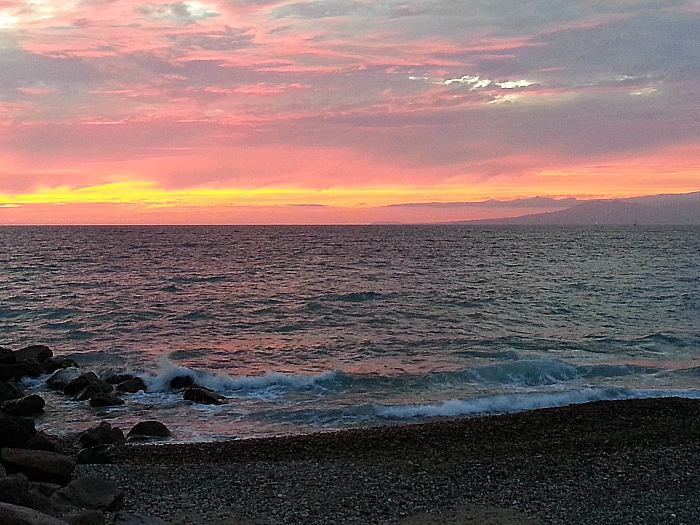 Villa Premiere Hotel & Spa
San Salvador St. 117
Col. 5 de Diciembre
Puerto Vallarta, Jalisco
Mexico