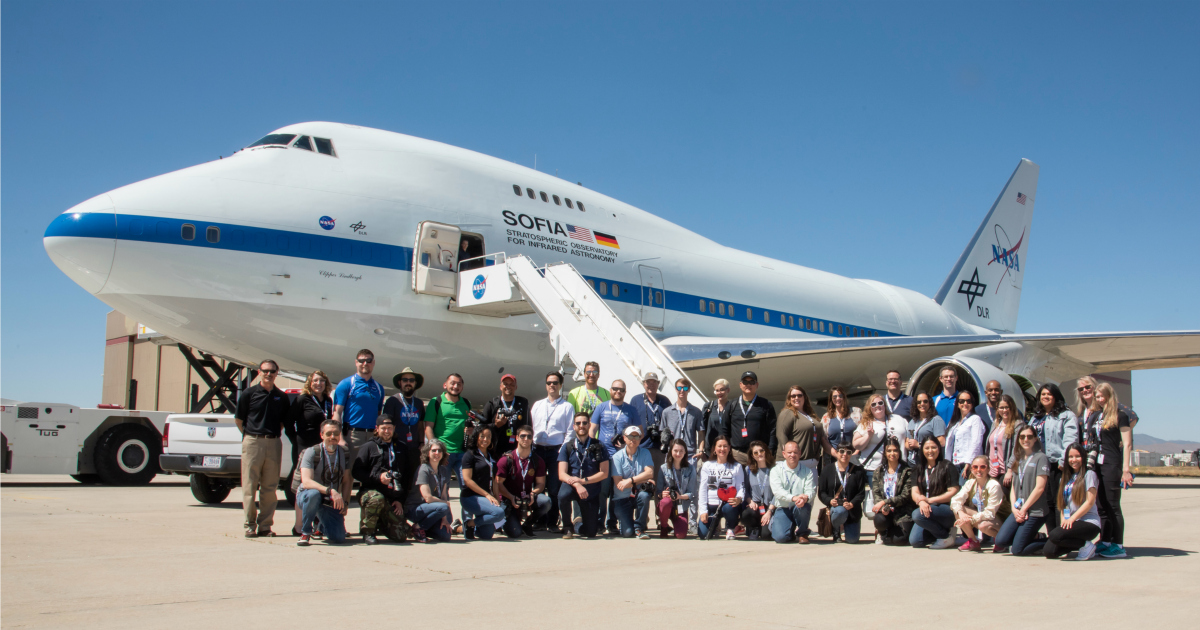 SOFIA NASA Social
I've been a NASA fan, since I first watched the moon landing in 1969. When I was invited to attend the SOFIA NASA Social at NASA Armstrong in Palmdale, I said yes.
Previously, I attended the NASA SpaceX #CRS15 launch in Florida and the #ICESAT2 launch in Lompoc. This was my first time to do a social event with their airplanes, instead of rockets. I learned a lot and had a great time.
NASA has hosted over 160 of these events around the country, so far. They select a diverse group of participants for each one, so that the experience will be shared with each participant's unique group of friends, family and social media connections.
The main focus of this social event was SOFIA, which is an acronym that stands for Stratospheric Observatory for Infrared Astronomy. She is a Boeing 747SP that has been specially modified, so that the flying observatory can study the solar system and beyond. The data that is collected on her flights helps researchers better understand the earth and far away things like stars, planets, black holes and even other solar systems.
Photo Gallery