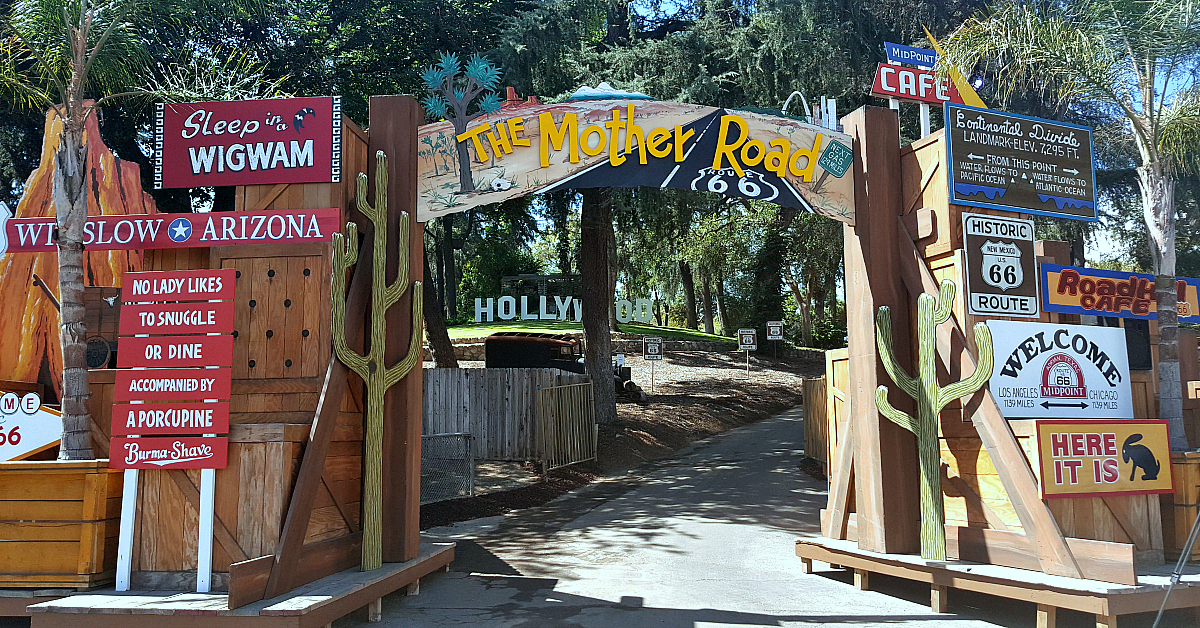 LA County Fair Route 66
Yes, this year you can travel the entire Route 66 at the LA County Fair! You can step back in time and get your kicks without leaving Los Angeles County.
The Mother Road was established in 1926 and was the way to head west to California. It was driven out of necessity as people fled the Dust Bowl of the 1930's and became a fun route for vacationers in the 50's and 60's. Sections have been re-routed now, but you can still experience much of the kitsch of the iconic roadway.
As this year's LA Fair theme, you'll see nods to the culture of US 66 throughout the Fairplex. You can also stroll through a compact version of the route and get a look at highlights of the trip. You'll see iconic stops from California and from each state along the way.
There are plenty of Instagram worthy spots, so plan on taking a lot of photos of your visit to Route 66 at the LA County Fair.
Photo Gallery