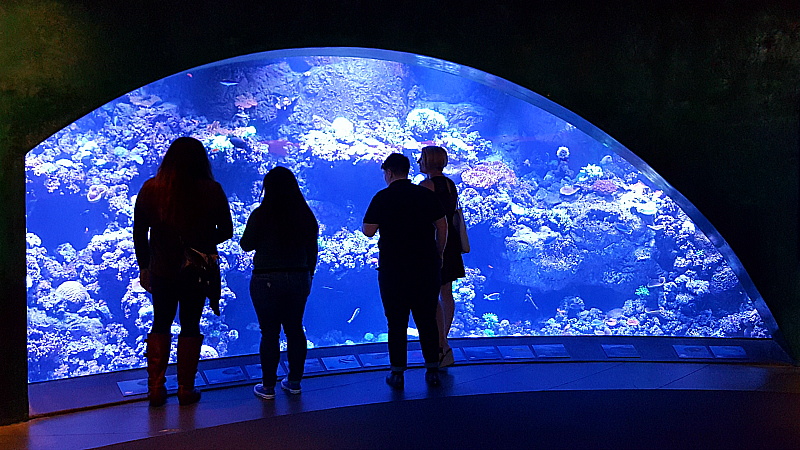 Have you been to the Aquarium of The Pacific? I have been many times over the years and always have fun. However, this visit was a totally unique experience.
Night Dive at the Aquarium is an adults only 18+ event. I love children and have enjoyed chaperoning field trips, attending birthday parties and taking my own family to the Aquarium. I also enjoyed the Aquarium without crowds of excited children running around and without having to keep my eye on excited children I was supposed to be watching. Okay, I really enjoyed it … a lot.
It was great to be able to wander around at my own pace and linger over my favorite exhibits. I always like the jellies and the sea life that is native to this area. There were local bands and DJ's to watch or simply listen to while walking around the exhibits.
Outside the Aquarium, you'll notice a brand new mural. Pantonio, an artist from Portugal, created it as part of the Pow!Wow! art festival. It looked beautiful in process and, of course, I'll need to go back to see the completed mural.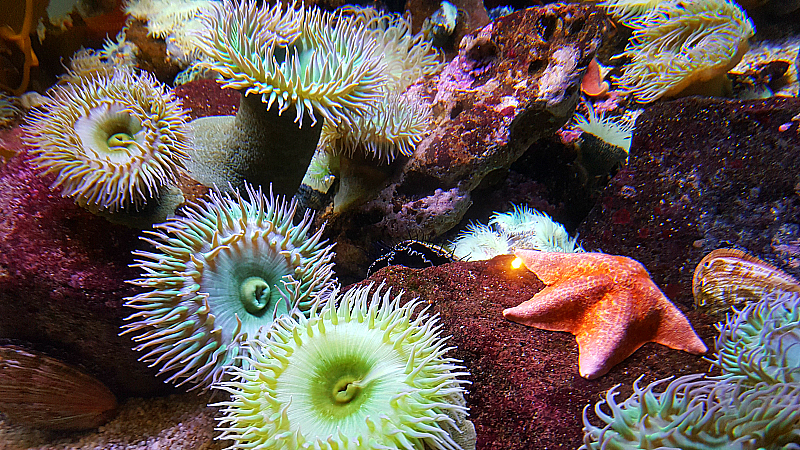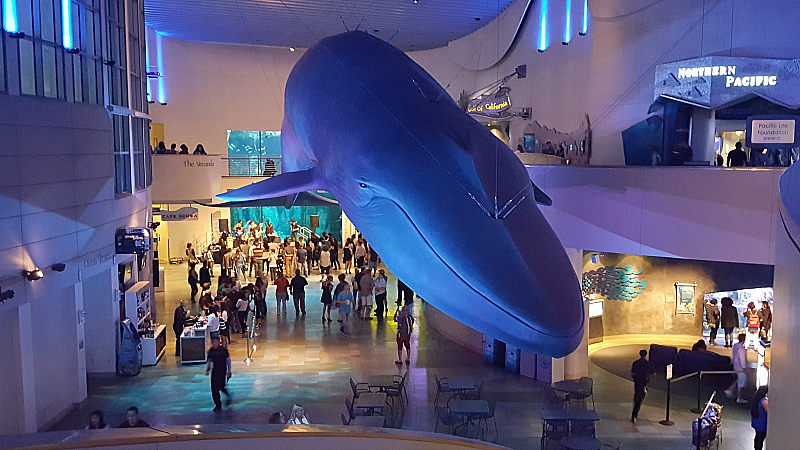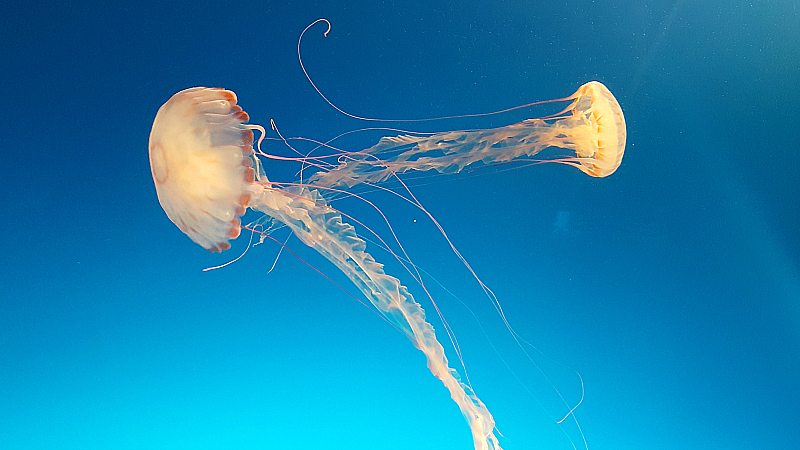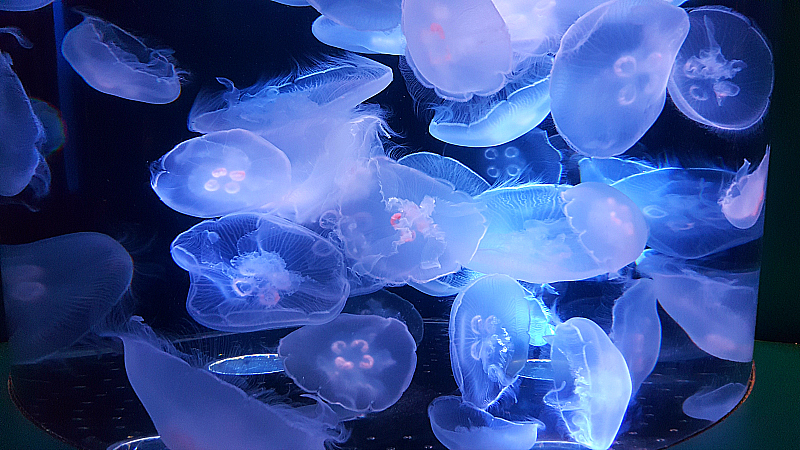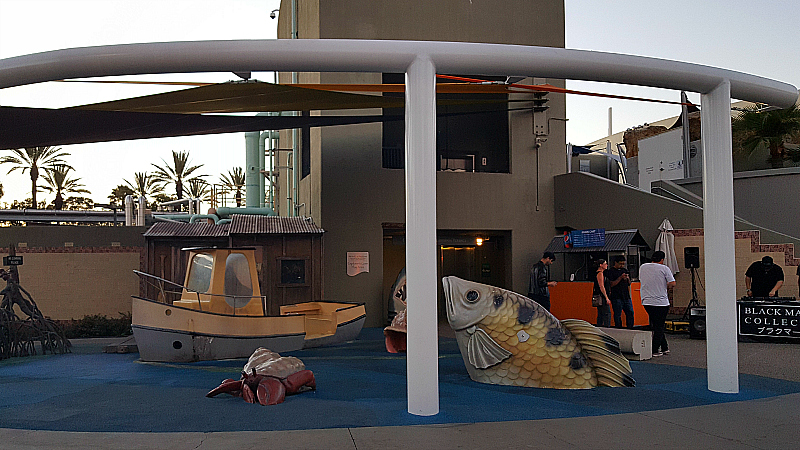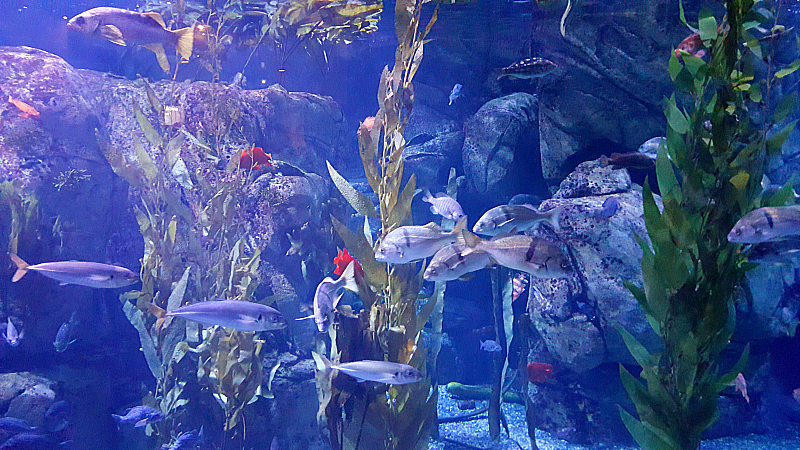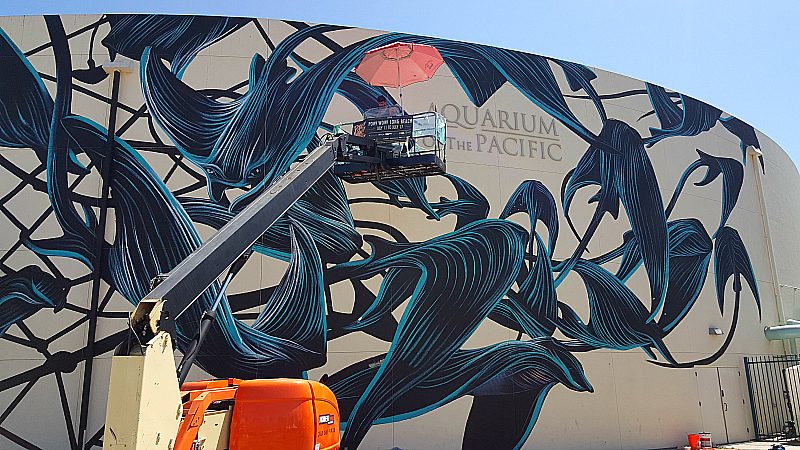 Check out my articles on Cafe Scuba and the food trucks at the Aquarium.
Aquarium of The Pacific
320 Golden Shore
Long Beach, CA 90802
Thank you Visit Long Beach for sponsoring this press trip. #ArtsInLB #BeachWithBenefits