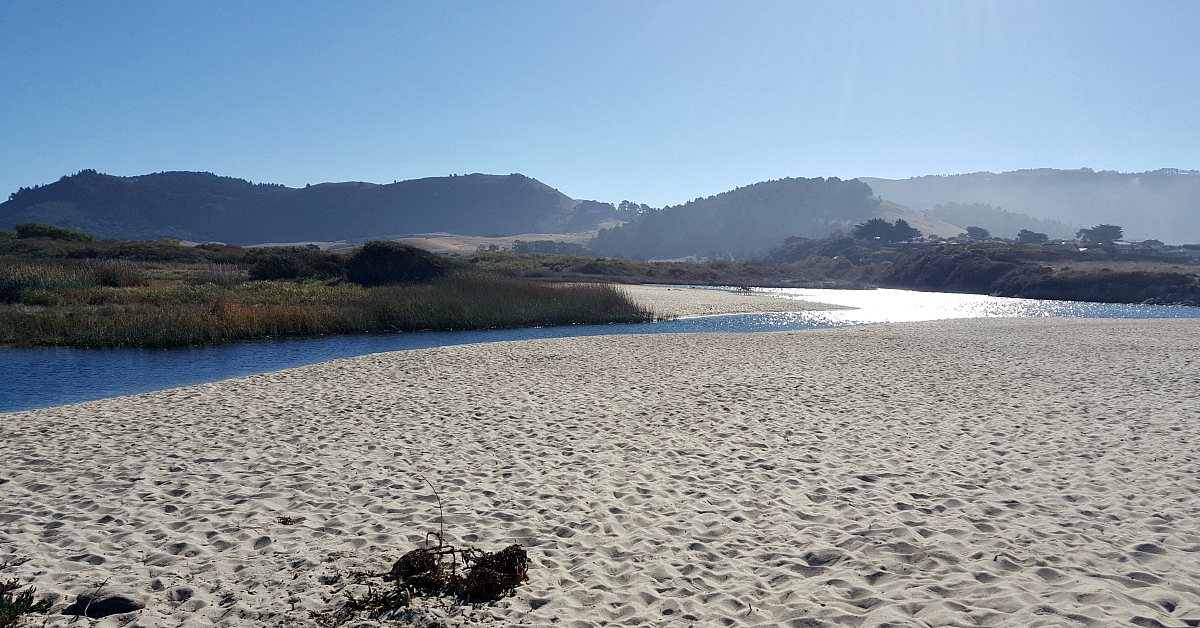 Carmel River Beach
Breathtaking and good for the soul – that is what Carmel River Beach is! The beach is a California State Beach, so the state manages it for the good of people and other living things.
This is where the Carmel River meets the Pacific Ocean, and it's between Point Lobos and Carmel Beach. There is a wide white sand beach, a lagoon with beautiful blue water and a wetlands preserve.
Swimming is not recommended at this beach, since the waves can be dangerous and unpredictable. However, it's a beautiful place for a picnic, sunbathing, bird watching or a walk.
The wetlands had been damaged years ago, when the mission was established and the land was developed. A huge effort has been made to return this place to its natural state, so that the birds, plants, animals and sea life can flourish.
They have had great success, but there is still more work in progress. As a visitor, I thought it was beautiful and enjoyed seeing a variety of birds who also enjoy their habitat.
Photo Gallery