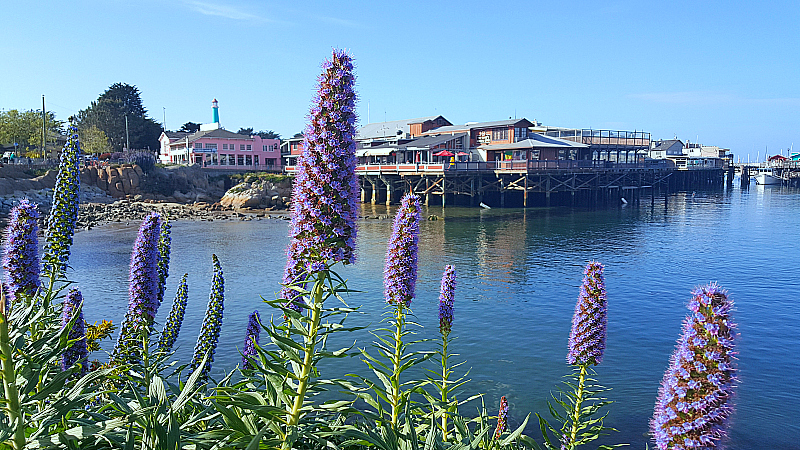 Have you ever been to Old Fisherman's Wharf in Monterey? My previous visits have been in the Summer when the wharf is filled with crowds and full of excitement. This time I visited Fisherman's Wharf on a Spring weekday for a totally different experience. It was peaceful and relaxing for a different type of fun.
There was plenty of space in the parking lot, so I got a space right up front. A combination of tourists and locals was there to wander and enjoy the warm weather and beautiful sights. Sea lions entertained passersby as they played in the shallow water near the shore.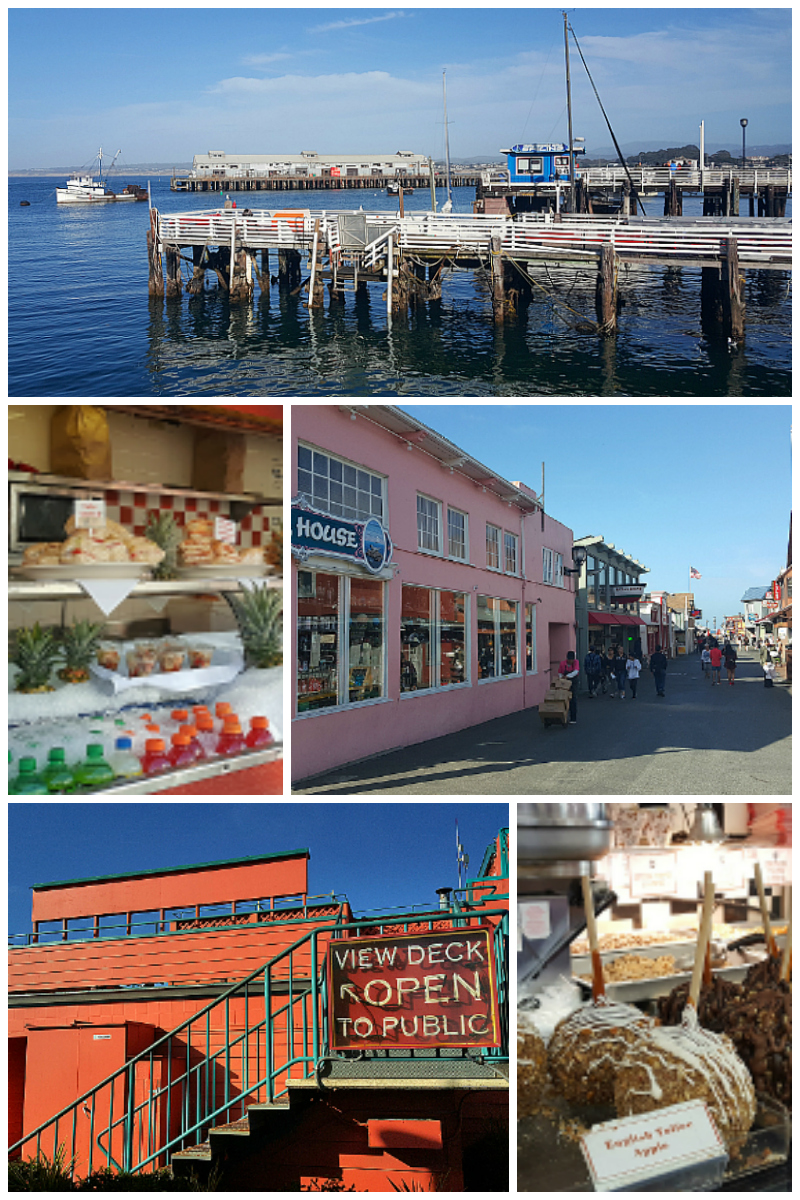 The wharf is filled with shops, restaurants and is the starting point for activities such as whale watching tours and glass bottom boat rides. Many of the shops were having sales on Monterey branded clothing and souvenirs. Local seafood, clam chowder and treats, like fresh pulled salt water taffy are abundant. Many of the restaurants offered samples and had happy hour food and drink specials to entice customers. I had a great time wandering around.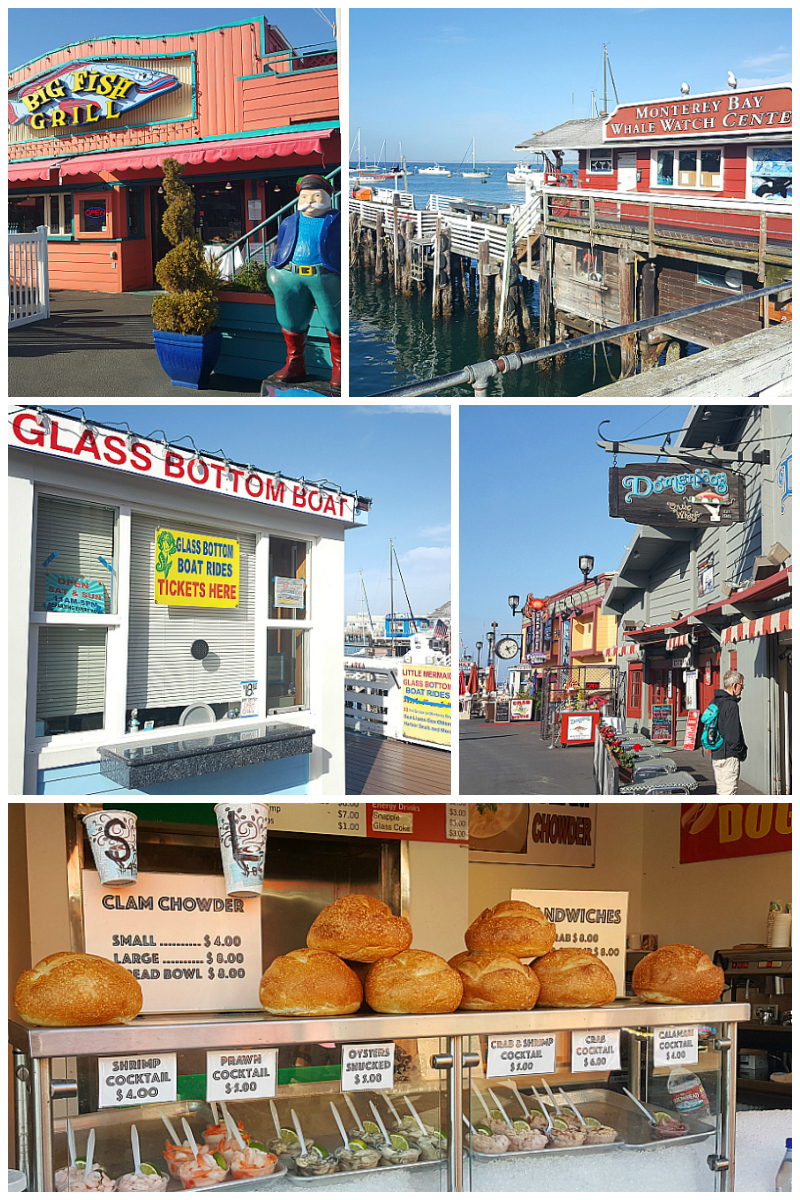 There were a few street performers entertaining people near the walkways. I also visited Dali17, the new Salvador Dali gallery that is home to the largest private Dali collection in the United States.
It's been fun to go to Fisherman's Wharf in the Summer, but Spring just may be my favorite time to enjoy this beautiful place!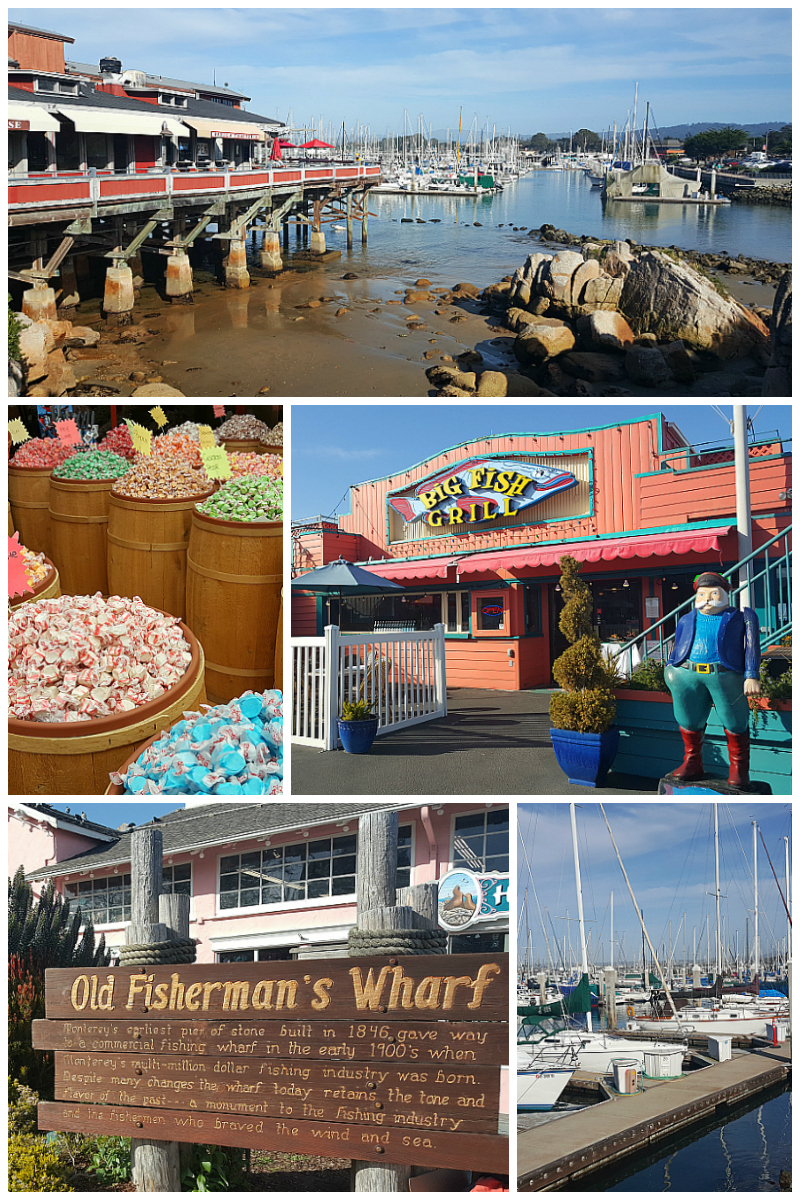 Old Fisherman's Wharf
6 Fishermans Wharf
Monterey, CA 93940