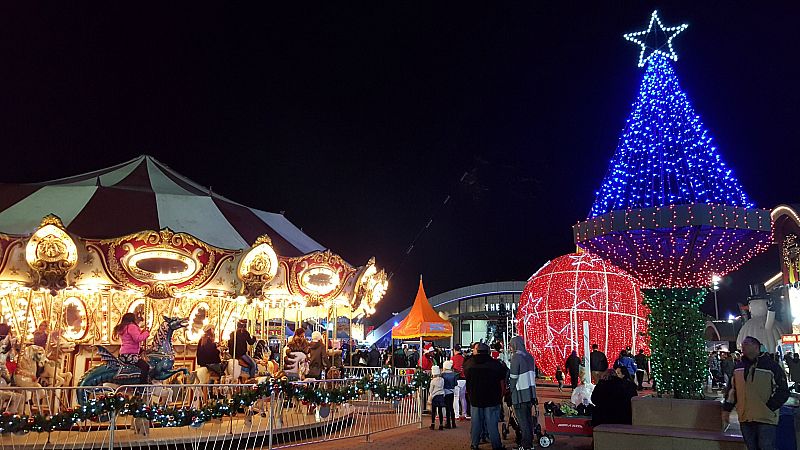 Winter Fest OC
Snow in Orange County? Yes, you'll find it at Winter Fest at the fairgrounds in Costa Mesa. The festival is great for family fun and is a fun contrast to our warm December weather.
The festival offers fun and a festive atmosphere for all ages, so it's a perfect choice for an activity that everyone can enjoy. You'll want to dress appropriately to play in the snow, ice skate and tube down Snowflake Summit.
My plan was to soak up some wintry holiday cheer and have a fun family night out and it was a success!