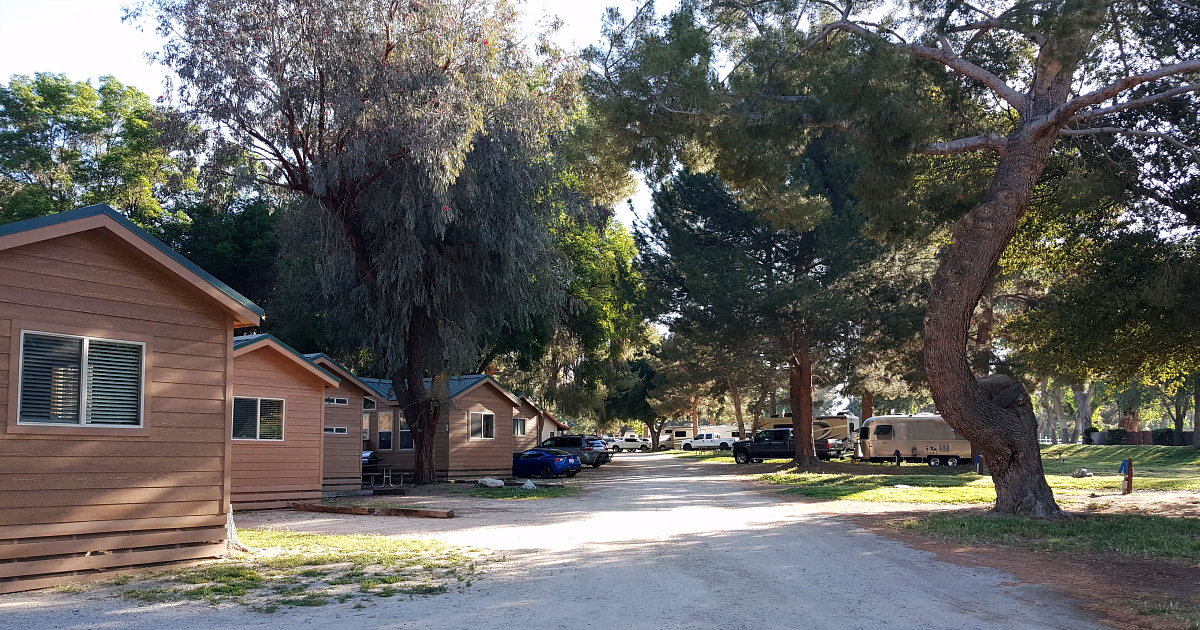 Soledad Canyon Resort
When you are looking for a getaway outside of Los Angeles, head to the Thousand Trails Soledad Canyon Resort in Acton.
I am not an RVer, but often like an alternative to a hotel which I can get at a Thousand Trails property. This one has RV spaces, tent sites and cabins. Naturally, a cabin is the best choice for me. I can enjoy the rustic campground experience along with a comfortable bed, air conditioning, a kitchen, bathtub and satellite television.
The resort is located in Acton, which is in the San Gabriel Mountains north of Los Angeles. Many movies and TV shows have been filmed in this area, so you have probably seen the mountains and rugged desert landscape.
My cabin was cute and similar to the ones at other Thousand Trails resorts. It technically sleeps 6, but that would be a tight fit. There is a master bedroom that sleeps 2 adults comfortably. The bunk room is a cozy place for two kids to sleep, but luggage will need to be stored elsewhere. The living room sofa is comfortable enough for a child to sleep on it as is, or it can be opened up into a bed for two.  However, once the sofa bed is open, anyone in the master bedroom or bunk room will have a hard time getting to the bathroom. This would be fine for some families, but others will want to reserve a group of neighboring cabins.
Soledad Canyon is beautiful, so I enjoyed spending time outdoors. I went swimming, relaxed in the hot tub and went for long walks around the campground. The Spring weather was lovely, so it was nice to eat meals outside on a picnic table.
I shopped at The Original Acton Market, which is about 2 miles away and has a great selection of groceries and ready to eat food. Also, went to the Lancaster Farmer's Market for local fruit and vegetables. It was really nice to settle in at my home away from home.
Photo Gallery